The Department for Education spent almost £50,000 attempting to keep secret its failure to properly vet a businessman it allowed to run an academy trust that later collapsed.
Johnson Kane co-founded the Education Fellowship Trust in 2012, and became chief executive for its 12 schools and 6,500 children until its closed six years later.
The public needs and deserves to know how and why decisions like this were reached in the first place
The government was forced to release details earlier this year that proved it did not vet Kane after a freelance journalist took it to court.
It also emerged during the legal hearings that the businessman, who earned £160,000 heading the trust, lied about having held a senior position at John Lewis and a board position at the British Airports Authority (BAA), and to have run a venture capital bank.
While Kane had served as commercial services director for BAA, he was never on the board and never graduated from the sales floor at John Lewis.
Now a freedom of information request has revealed the DfE spent £44,668 in legal costs fighting Geraldine Hackett's request to make the information public, including about £26,000 in government legal department fees and £18,000 in counsel's fee.
Kevin Courtney, the joint general secretary of the National Education Union, said it was "clearly a waste of public money… in what appears to be an effort to cover up a further egregious example of failure within the academies system.
"The public needs and deserves to know how and why decisions like this were reached in the first place and the government must be held to account for its failures," he said.
Ofsted found a number of Kane's schools to be failing under his leadership, while others accumulated millions in debt.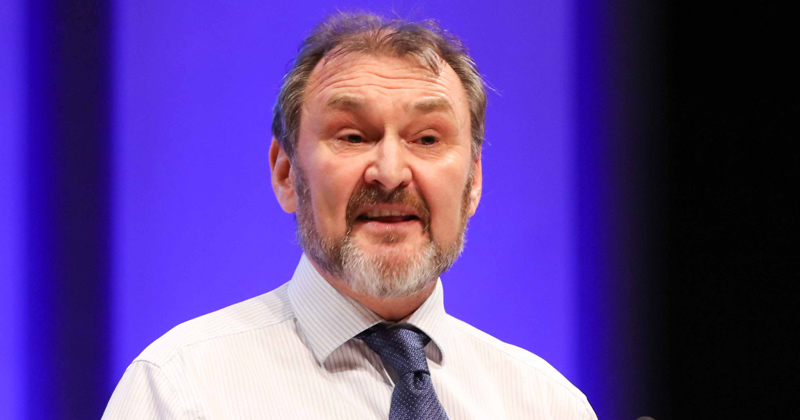 The trust was the first to close all its schools. Hackett submitted a Freedom of Information (FOI) request in September 2017, requesting details of the background checks on Kane before he founded the trust, with documents discussing his performance and that of the trust.
The DfE denied her request, a decision upheld by the Information Commissioner's Office (ICO). Hackett then took the case to a tribunal.
In November last year the tribunal judge ruled in her favour.
When presented with the legal decision, she said: "The DfE's defence (for not releasing the information) was it would undermine confidence in the education system. Well it certainly does."
Headteacher Jules White, who runs the Worth Less school funding campaign, said the department's legal costs came at a time when it was "telling cash-starved schools that they must make every penny count".
Schools have been told they must tighten their pursestrings as funding is squeezed. While launching a scheme to send costcutting consultants into schools, Lord Agnew, the former academies minister, said it was vital to make "every penny count".
White said: "The DfE must show financial credibility before it can lecture schools in this area. It would be most helpful if it could justify this most recent legal expenditure."
The DfE failed to respond when asked if the expenditure was a worthwhile use of public funds.
However, a spokesperson for the department said: "Since the introduction of regional schools commissioners, the department's processes for sponsor approval have been strengthened, while senior appointments are a matter for academy trusts."