The Department for Education (DfE) still refuses to publish the register of interests for its own directors online, despite ordering governors to do so on their own school's website or face suspension.
Schools Week reported last year on the laborious process our reporter had to go through to view the register of interest for the department's board members. After making an appointment (we were told nobody had asked to view it in 10 years), our reporter was only allowed to see a printed version of the register and told not to take any pictures.
It turned out the register was more than a year out of date.
Schools Week visited the department's London office this week to check it had been updated – which it had (the full register can be viewed at www.schoolsweek.co.uk). But we had to spend nearly an hour copying the details of the register into a notepad, while sat in the DfE's waiting room next to a press officer.
Another twist to the tale is that the department introduced new rules in September ordering governors to publish their own register of interests – including relationships with school staff – on their school's website.
Any governor who failed to do so could be suspended for bringing the governing body into disrepute, the DfE said.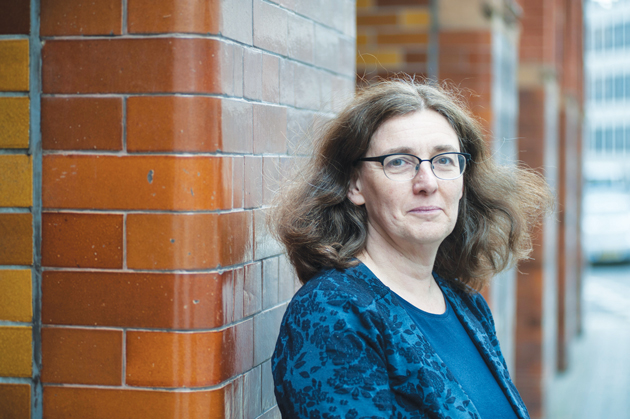 Emma Knights, chief executive of the National Governors' Association, told Schools Week: "We find it surprising that the DfE, which clearly promotes online publication for schools, is not modelling the same good practice and making its register of interests more accessible by publishing it on the Gov.uk website, rather than burying it in the vaults."
Schools Week has been told that many other government departments publish their register of interests online, as do councillors and hospital board members.
A DfE spokesperson said the register was available for viewing to anyone who requests to see it at any of their offices and added: "To suggest that the department is not being open is disingenuous."
When asked for the rules around the protocol, or why Schools Week could not see the original version or take pictures, we were told the procedure is in line with Treasury guidance. The arrangements for access are also stated in the DfE's annual accounts, on page 11 of 166.
So what does the register tell us? First of all, it appears to have had a thorough update since our last visit. A number of directors who were not listed before are now included.
It also now includes that Paul Marshall, lead non-executive director at the DfE and also chairman of Ark schools, had donated to the former schools minister David Laws's election campaign (that was not included when we viewed the register in May last year).
Schools Week found Mr Marshall had given £15,536 to support Mr Laws's Yeovil election campaign. Mr Laws, who lost his seat, now works as an international advisor for Ark.
The register also now shows that David Meller, a non-executive board member of the DfE, has donated to the Conservative party. It does not state how much, but Electoral Commission figures show he has donated more than £35,000 since 2009.
Mr Meller's donations include £2,000 to the South West Norfolk Conservative party office of the former education minister Elizabeth Truss during her election campaign last year.
The register of interests also now includes more detailed information about family members, many of whom have roles at schools.
However there was one notable absence for the DfE's director of strategy, Tom Shinner. On its website, the Greenwich Free School lists Mr Shinner as a governor, but this has not been included on his own register of interests.
Correction: The Department for Education called Schools Week after publication of the article to state that Mr Shinner's role at Greenwich Free School was included in the register of interests and that our reporter had copied down the report incorrectly.
The department said it could not send through a copy of the interests to show this, but told us the list read: "Miscellaneous and unremunerated interests: Greenwich Free School – governor (member and director)".
We have amended our online register of interests to reflect this.
Click here to see the full register of interests
Main pic: John Dickens, reporter for Schools Week