Only 34 local authorities – or one in five – are issuing warning notices to the underperforming schools they oversee, bringing into question their role in school improvement.
Of the 2,410 local authority (LA) schools rated as "requiring improvement" or "inadequate" by Ofsted, only 93 have been given warning notices by their LA. This is just 4 per cent.
Schools Week submitted Freedom of Information (FoI) requests to all LAs asking how many schools had been handed warning notices. Of those, 128 LAs responded and 90 (71 per cent) said no schools had been issued warning notices.
In addition, LAs that said they were issuing notices, are only doing it, on average, to one in five schools that are underperforming.
By comparison, academies are more proactively dealt with by the regional schools commissioners (RSCs). There are 834 academies rated as requires improvement or inadequate; of those 134 – or 16 per cent – have been issued with notices to improve by an RSC. The notices are also issued in one in three cases of academy underperformance.
A warning notice can be issued in three circumstances: when results are "unacceptably low"; there has been a "serious breakdown" in school management or governance prejudicing performance; or pupils' or staff safety is threatened, for example by a "breakdown of discipline".
Schools with such underperformance will in almost all cases be rated by Ofsted as either "requires improvement" or "inadequate".
The Local Government Association denied these figures meant LAs were not working with underperforming schools.
Councillor Roy Perry, chair of its children and young people board, said: "I question whether RSCs have the same capacity as LAs to perform this role adequately.
"RSCs may well send a letter but councils are going into maintained schools and actually supporting them in more ways than just writing to them. RSCs have huge territories and just a few staff, whereas councils that have maintained their school improvement service are in regular direct contact with schools and go in them to help more directly.
A spokesperson added: "It is one thing to sit in Whitehall and say a letter has been written and another to be in that school working with the staff."
He pointed to figures from campaign group the Local Schools Network, which said schools were more likely to stay inadequate – or become inadequate – if they are sponsored academies.
This view was backed by Christine Blower (pictured), the general secretary of the National Union of Teachers, who said: "What it shows is that LAs are not issuing as many notices. My take on that would not be that they are not using their powers, but that they have a different relationship with schools.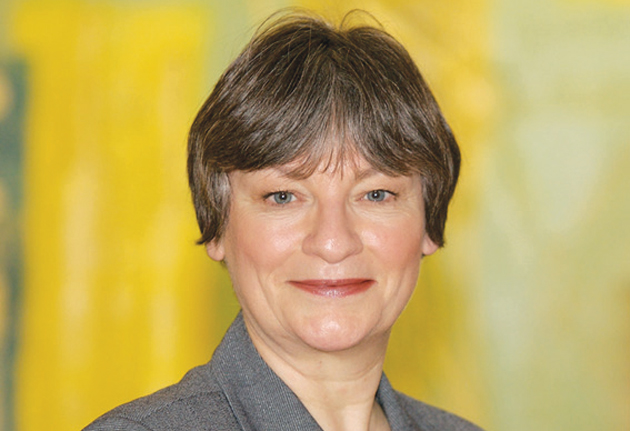 "The RSCs are the relatively new kids on the block. They might be issuing more notices but
what are they actually doing beyond that?
"They might be doing it in one in three cases, but are they just waving a big stick but not actually doing anything? I imagine local authorities are being supportive of their schools."
Despite more than 120 LAs providing details of the notices, two refused to release information on which schools had been handed warning notices, stating it would make it harder to work with the schools.
Essex County Council said, for example, the "public release of the list of schools with details of the warning or improvement notices … will make the council more reluctant to serve such notices in future because of the potential for further destabilisation of the school". One in five LA-maintained schools in Essex are rated "inadequate" or "requires improvement".
Last year a cross-party group of MPs criticised the government for secrecy around the performance of academies and urged for a greater release of information. The MPs did not review the requirements on LAs to reveal issues in the schools they oversee.
The councils who gave no warnings
Ninety councils told Schools Week they had issued no warning notices.
And a third of these had a high proportion of underperforming schools – with more than the national average of 16 per cent.
For example, 31 per cent of schools in Kingston-Upon-Hull are underperforming, yet the authority has issued no warning notices.
The situation is similar in Derby, where 26 per cent of schools are underperforming, and in Havering (25 per cent), and Nottingham (25 per cent).
In addition, North Tyneside said it had issued one warning notice – five years ago – to Monkseaton High School and now considers it to be "providing outstanding education". The school is currently deemed as requiring improvement. Six other schools are rated as inadequate or requires improvement.
In Bradford, while two warning notices had been issued, the other 59 underperforming schools had not received any sanction.
What the DfE said:
The Department for Education (DfE) believes these figures show the eight regional school commissioners (RSCs) are effective in doing their job.
RSCs could be given more power under the proposed education and adoption bill to force failing and coasting local-authority maintained schools to become academies.
A spokesperson said: "This research demonstrates the effectiveness of RSCs.
"It shows they are using their local knowledge to hold schools to account and thanks to that expertise, and the support of headteacher boards, they are able to take swift and targeted action to tackle underperformance rather than schools being left to stagnate under local authority control."
RSCS may be better … but still patchy
There is huge disparity in the work of regional school commissioners (RSCs), eight non-elected senior civil servants who oversee all academies in England.
While, overall, they appear more proactive than local authorities in tackling underperformance, some are more sluggish at dealing with under-performance than others.
Dominic Herrington, the RSC for south-east England and south London, has issued improvement notices to 33 academies. The RSC for the north, Janet Renou, has only issued four.
It's important to note the regional differences in proportion of academies could be a factor in this.
Ms Renou's region has just 295 open academies, while Mr Herrington's has 776.
The Department for Education was approached to comment on the disparities, and to provide an interview with RSCs was sought, but neither was forthcoming.