The Department for Education intends to extend its National Tutoring Programme for a further two years, Schools Week can reveal.
Launched in November to help children catch up on learning lost during the pandemic, the £350 million scheme is due to run until 2022.
It's important that policymakers continue to assess the impact of the National Tutoring Programme and other pupil catch-up schemes
But a contract notice to find a delivery partner to run it for the 2021-22 academic year, worth £130m, states that "a further two years of the NTP are planned". It adds, however, that this is subject to the outcome of future spending reviews.
It is not clear whether the further two-year commitment includes the 2021-22 academic year, or means two more years after that. The DfE refused to comment.
Natalie Perera, chief executive at the Education Policy Institute, said there was a "strong case" for a multi-year catch-up plan targeting the most disadvantaged and vulnerable pupils. The EPI is planning to publish its own proposals for how that support should be provided.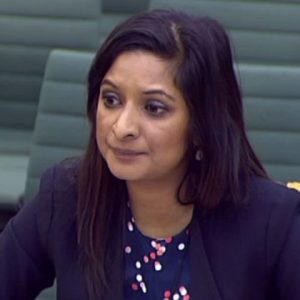 "It's important that policymakers continue to assess the impact of the National Tutoring Programme and other pupil catch-up schemes," Perera added.
The prior information notice is looking for a provider to deliver "programme governance" and report on "all activities undertaken" under the two pillars of the NTP – the tuition partners and academic mentors.
It will also "monitor the effectiveness of the NTP as a whole in supporting schools to narrow the disadvantage gap".
An invitation to tender for the 2021-22 NTP is expected to be advertised in February.
Programme faces slipping behind schedule
The current programme has been designed by five charities – the Education Endowment Foundation alongside the Sutton Trust, Impetus, Nesta and Teach First.
When asked if it will be bidding to run the programme next year, the EEF said it was "keen to ensure the NTP has a positive legacy in the system and is currently considering how it can best support this".
News of an extension comes after Schools Week revealed that the NTP faced slipping behind schedule this year. Providers were told they could "re-forecast" delivery milestones after schools closed.
Currently, 28 of the 33 partners can deliver online tutoring in school. Furthermore, 26 providers can now offer online tuition to pupils at home, compared with 14 last Monday.
Education secretary Gavin Williamson told the education select committee this week that the programme was "very rapidly moving to ensure all [partners] will be able to deliver online".
Geoff Barton, general secretary of school leaders' union ASCL, said that, while the principle of tuition was a good one, "the idea of using public money to subsidise private tuition on an ongoing basis while schools are desperately short of funds is problematic".
He said the NTP was "set up in the specific circumstances of the coronavirus pandemic to address learning loss. If the government wants to turn this into long-term provision, all the options need to be properly considered."
Simon Burgess, professor of economics at the University of Bristol, said "small group tutoring is the best way to remediate the lost learning, and the NTP has made a good start. But the problem is very large and they need to keep on doing this and, importantly, to reach far, far more children."