The government has denied its ambitious plans to provide extra support for schools in struggling areas have been delayed while Theresa May considers whether to lift a ban on grammar schools.
Achieving excellence areas was a key policy unveiled in the recent white paper that pledged to inject extra cash and support into priority areas identified as having low standards and poor capacity to improve.
Schools Week has previously reported how the pilot was due to start in September.
But the Times newspaper claimed yesterday the Department for Education (DfE) had delayed announcing which areas would receive extra cash – due before parliament broke up for the summer recess.
The newspaper attributed this to the government's plan to lift a ban on new grammar schools, with a Whitehall source claiming talk of excellence areas had "all gone quiet", adding: "There is concern it will not now go ahead".
But the DfE has today denied there was any delay, stating an announcement on the scheme is due "shortly".
"It is simply untrue to say that this policy has been delayed because of speculation about grammar schools – work on the achieving excellence areas is entirely separate."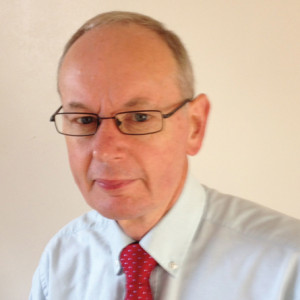 Robert Hill (pictured right), an education consultant and former government adviser, described the policy idea as one of the best white paper proposals, and said the alleged delay was "concerning".
But he told Schools Week it is understandable if Justine Greening, the new education secretary, is taking her time before making any policy announcements until she fully understands the brief.
He added: "If the delay continued into the autumn then that would signal more worry."
Hill said the run up to the first week of autumn term is usually earmarked for policy implementations and announcements, adding Greening could be waiting until then before making any major decisions.
The government said its achieving excellence areas policy would target "pockets of underperformance" across England where the school-led system was "not yet mature enough" to address issues, and committed to eradicating those issues in the next five years.
It pledged not to establish new "top-down initiatives or bureaucratic action plans", but instead said it would target schemes to ensure "sufficient high quality teachers, leaders, system leaders, sponsors and members of governing boards on these areas of greatest need, starting with the National Teaching Service".
The DfE had previously released a methodology showing that parts of the north east, along with segments of Cambridgeshire, Norfolk and the East Midlands and the East Riding of Yorkshire had been in line for extra support (map below).
But a Whitehall source told Schools Week it is not just the achieving excellence plans that are on hold while Greening gets up to speed.
"It's not because of grammar schools per se, it's that the new government wants to make sure it's happy with everything now planned out of the department, and that it takes account of any changes in direction."
Hill also said the alleged delay does nothing to rule out that the white paper could have significant changes if there is a "new education strategy".