The government should delay "risky and untested" reforms to modern foreign language GCSEs, a group of MPs and peers has said.
The all-party parliamentary group for modern languages has urged the Department for Education to think again after being "inundated with messages of concern" from across the education sector.
In March, the government began consulting on revised subject content for French, German and Spanish MFL GCSEs.
Under the changes, pupils will be "expected to know" up to 1,700 different words.
And of the words selected, "at least" 90 per cent must be drawn from "the 2,000 most frequent words occurring in the most widely used standard forms of the language".
At the time, language experts warned the changes would limit language teaching.
Unions back pause to reforms
Today the APPG called the reforms "risky" and "untested", and said they should be delayed "to give more time for consensus across the sector".
The intervention is backed by various education organisations, including the British Academy, Chartered Institute of Linguists and education unions ASCL, the NAHT and the NEU.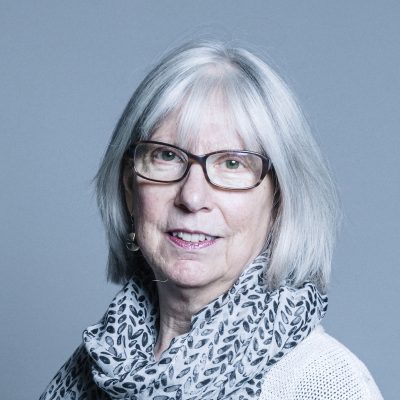 In their statement, the APPG pointed to a "risk to standards and take-up", as the reforms "appear to reduce the subject content, make it more difficult for exam boards to devise fair examinations, and risk widening the existing gap between GCSE and A-level".
They also pointed to risks around implementing "untested" reforms in a year "when MFL is already under pressure from Covid-19 lockdowns preventing students from engaging with lessons, and post-Brexit arrangements affecting exchanges and the recruitment of language assistants and teachers".
Baroness Coussins, co-chair of the APPG, said the DfE had been "supportive of languages in the curriculum in recent years", but the reforms "risk undoing all of that progress".
"Everybody agrees that elements of the current GCSE could be improved but is this the way to go about it? The evidence base is contested and the implications of getting this wrong very serious indeed, not least for standards and take-up."
Gibb hand-picked review panel members
The subject content changes were proposed following a review set up in 2019, chaired by academy trust boss Ian Bauckham, now interim chair of Ofqual.
Communications released under the freedom of information act show how schools minister Nick Gibb pushed for Bauckham to be on the panel, alongside Professor Emma Marsden, Professor Katrin Kohl and John Bald.
They were subsequently named as panel members, alongside Bernadette Holmes, David Shanks and Dr Rachel Hawkes.
The DfE said Gibb decided on the panel following recommendations from civil servants.
A department spokesperson said revised content for the subjects would "encourage more students to take up these important subjects, broadening their horizons and improving their employment opportunities".
"These changes will make modern foreign language GCSEs more well-rounded for both teachers and pupils, by prioritising the foundational building blocks of learning a language, particularly vocabulary and grammar."