Dan Moynihan is the much mythologised £400,000-a-year chief executive of the much mythologised Harris Federation, an academy trust with a history of aggressive takeovers and an unbelievable record of never receiving less than a "good" judgment in its Ofsted inspections, no matter how tricky the school before he managed it.
He is also smiley, personable, and mad as heck that Ofsted's new chief inspector might scrap the inspectorate's outstanding grade.
"Outstanding is an important motivator," he riffs, "and Amanda Spielman wants to get rid of it. That's wrong. We are disappointed if we only get good."
Lord Harris, founder of successful business Carpetright and original sponsor of the federation, had spoken with teachers just the week before and pushed the schools' leaders to aim towards outstanding "plus".
"Who wants to be the least outstanding school in the country," says Dave Moody, head at Harris Academy Battersea, south London, where I meet Moynihan and who joins us for the interview.
Harris' successes have made many in the broader education community suspicious. Schools Week receives more letters about teacher turnover at their schools than any other. In 2015, The Guardian reported that more than 1,000 Harris staff left within three years.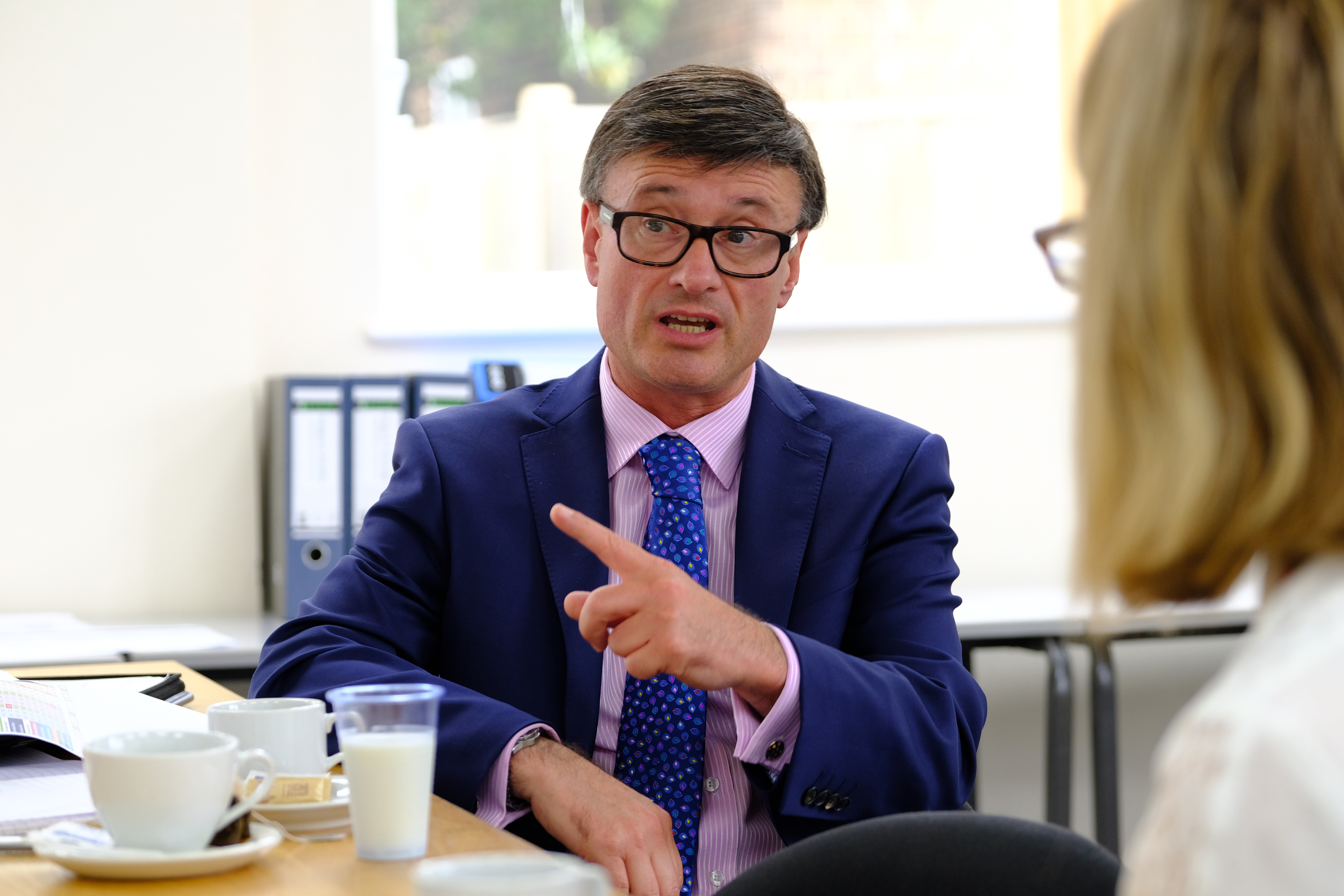 Moynihan is unfazed. The first schools Harris took over became causes célèbres, he says, with protests and petitions to try to stop them. "It didn't help our reputation."
He believes complaints flow because the chain is fussy about who it lets teach. In the past four years it has taken over 11 schools and, from the outset, there is an expectation processes will change dramatically.
"We will invest in staff to get them to improve, but we want results to go up at the end of the first year [after a takeover]. Those are real children's results; they are affected by that.
"In the end, if people can't or won't do a good enough job, they are not going to stand in front of our kids."
Moynihan's impatience for improvement goes back to his own childhood at St George's school in Maida Vale, just six miles from Harris Battersea.
Its intake was a mixture of Irish immigrant and African and Caribbean families and, he says, it was "rubbish".
"The teaching was rubbish, the discipline was rubbish."
He became head boy; his main job was to patrol the door to the staffroom so teachers were not disturbed by punch-ups in the playground. "It was an early lesson in how not to run a school," he winces.
Until 14, he was often in trouble, but his short stature eventually became a disadvantage to mischief – and so he turned to using his brain to stand out.
"I wanted to escape the expectation that we, all of us, were destined in a limited way to particular things. I wanted to show it was possible to do something beyond that."
He describes a "formative experience" of passing Tristram Hunt's school – University College – on the bus where he had a "conversation" with a group of the independent school's pupils. "They wanted to know what was in my bag. They couldn't believe it was books . . . because I went to state school. That really annoyed me," he grouses.
After university, where he studied economics, he trained as an auditor at PricewaterHouseCoopers, but found the same attitude.
"There was a casual arrogance, a snobbery about the university you went to and a sense they looked down on people who had to work to get there."
There was a casual arrogance, a snobbery about the university you went to and a sense they looked down on people who had to work to get there
Frustrated, and still wanting to prove things could be different, he did a PGCE and went to teach in east London. Only, things weren't so different there, either.
"It was hard. We had to work to control classes, and impart knowledge. It wasn't easy, but it was rewarding.
"I had this group last thing on a Monday and I said to the head of department 'Look, I can't control this class, what can I do?' and she said, 'You could close the door, dear. No one will notice'."
He looks astonished. It clearly still rankles.
Moynihan later became the head of Leigh city technology college in Kent – a school operating outside local authority controls, like an academy – and surrounded by grammars.
"The grammars hated it that we wanted to increase results, but we did. It wasn't competition to them for a long time because the top third of kids were creamed off . . . but over time we raised results, and there was a lot of hostility."
Local schools refused to play sports with the Leigh pupils as the the CTC had opted out of council oversight. Teams had to travel to play other CTCs across the country instead. For Moynihan, the outcry against academy trusts, and the heat he and his leaders face when taking over a school, is therefore not new.
He waves at the building around us. Three years ago Battersea Park school (as it was known) was rated inadequate and named by local papers as one of the city's worst schools.
"When we took this school on a lot of people wrote to us. They didn't even live here. They were mostly from the anti-academies alliance telling us we shouldn't take it on.
"But when people are that obstructive, I like it. That's when you really want to do it.
"This school had been failing for 20 years. The results were rubbish. Look at what Dave has achieved. Fantastic!
"I want to be able to prove people wrong but, also, I know that if it is a tough school I am always confident that we can do a really good job for those kids.
"When people are complacent and say, 'this is the best you can expect because we take all the disadvantaged children', I just think: I was there! It's not true! There's this story about how I had a part-time job and I bought the revision guides. Others weren't prepared to do that, and they shouldn't have to. If you want to fix it, fix the school."
So what does he think about grammar schools, will they help with the fixing?
"There is no doubt the evidence shows that historically grammar schools have not improved social mobility, and I don't know what exactly will be proposed. But you can see how grammar schools will be very destructive towards non-selective comprehensives. That could be a real problem."
Moynihan instead advocates "mercilessly" removing poorly performing schools and giving them to a great provider and, contrary to popular belief, he says this should include local authorities too, as long as they can prove their schools are well-supported.
Would he consider opening a grammar school in the Harris mix?
"I don't think we would want to choose to do them, but tactically we might have to. Otherwise we would be losing the top 20 per cent of pupils in our schools. What do we do? End up as secondary mods?
"There might be things you can do to ameliorate the problems. But I can't think of any."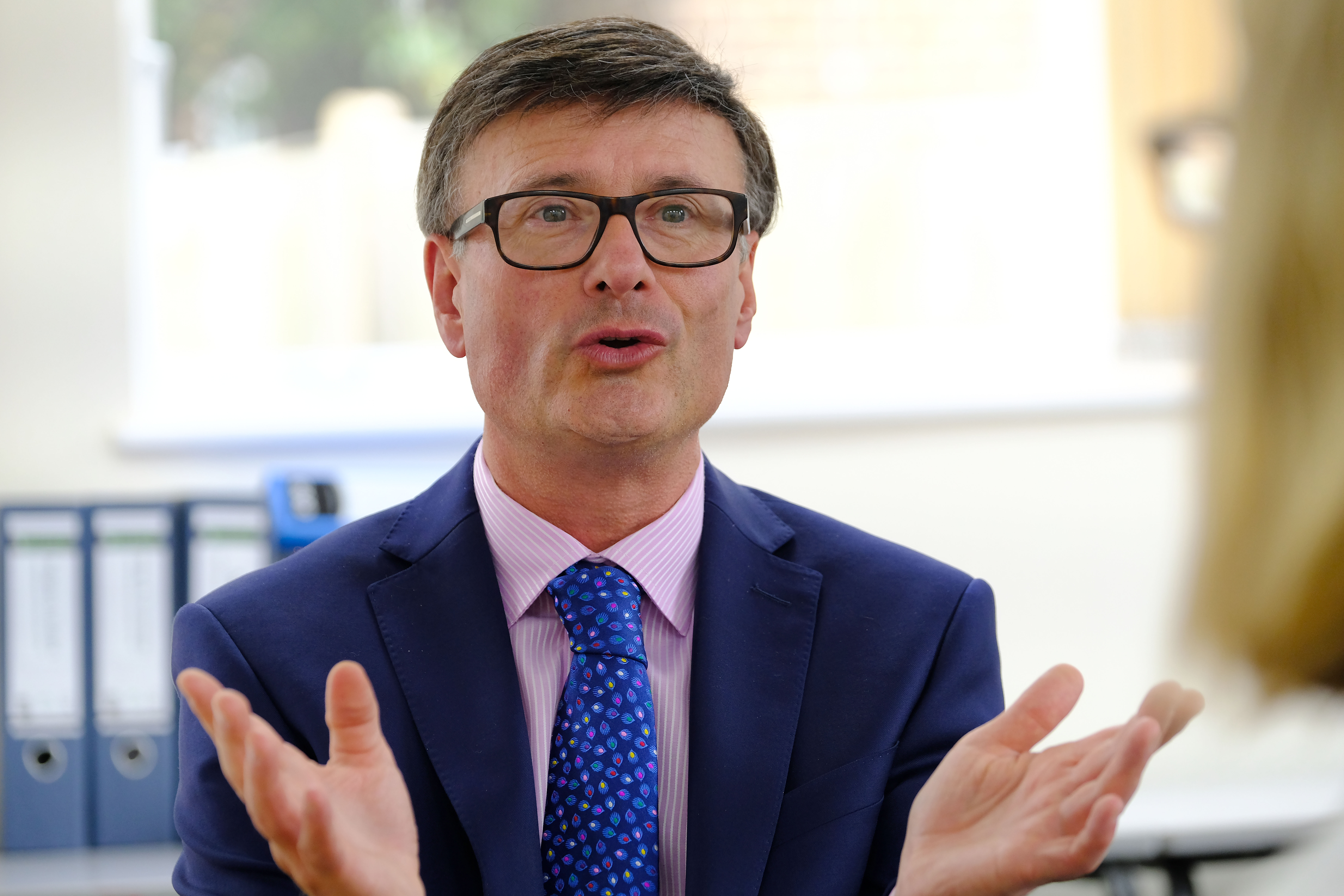 Although he eschews selection at 11 and 14, Harris has opened a highly selective sixth form – Harris Westminster Sixth Form – which cost £45 million to build and focuses on pupils attaining highly in their GCSEs.
The thinking was that pupils from lower-income families were going to top universities at lower rates, even when getting top grades. The sixth form works in partnership with £23,400-a-year Westminster school, sharing teachers and lesson resources. It is working well, he says, and getting good outcomes for its pupils.
But there's clearly a tension for the federation. Harris Battersea is an 11-18 school, with a sixth-form centre that Dave Moody proudly shows off. How does he feel about losing pupils to the Westminster Sixth Form?
"I'm keeping them here," he says firmly, with a determined glint in his eye. "I want it to be so good they don't need to go anywhere else."
So how, across more than 30 school inspections, has Harris managed to get at least a good in every one?
Moynihan says that it's about processes – rigorous data tracking, systems for behaviour, for data, for excellent teaching – and great governance, with each member signed off only if bringing the right level of skill.
"There's nothing we do that a good local authority couldn't do," he says.
And yet, they don't get the same number of amazing Ofsted judgments. Why?
"We just have excellent systems and brilliant people. Something will go wrong at some point. It's the law of averages. But there's no rocket science. We just work hard."
In part, it's also money. Harris Battersea has been refitted. Clearly, the school needed it. The building is dilapidated and sprawling, with single-glazed windows and nightmare nooks and crannies for kids to hide in. But the remodel was not expensive.
"It cost us about £1.5 million," Moynihan says, "and we get that money from the surplus of other schools. That's the deal. When you start, you get the early extra money and then you are expected to make savings – simple things that schools often don't do – and we use that money
for the next school."
The ethos is one of passing it forward, and Moody agrees – he knows he has benefited, he expects to help others in the future.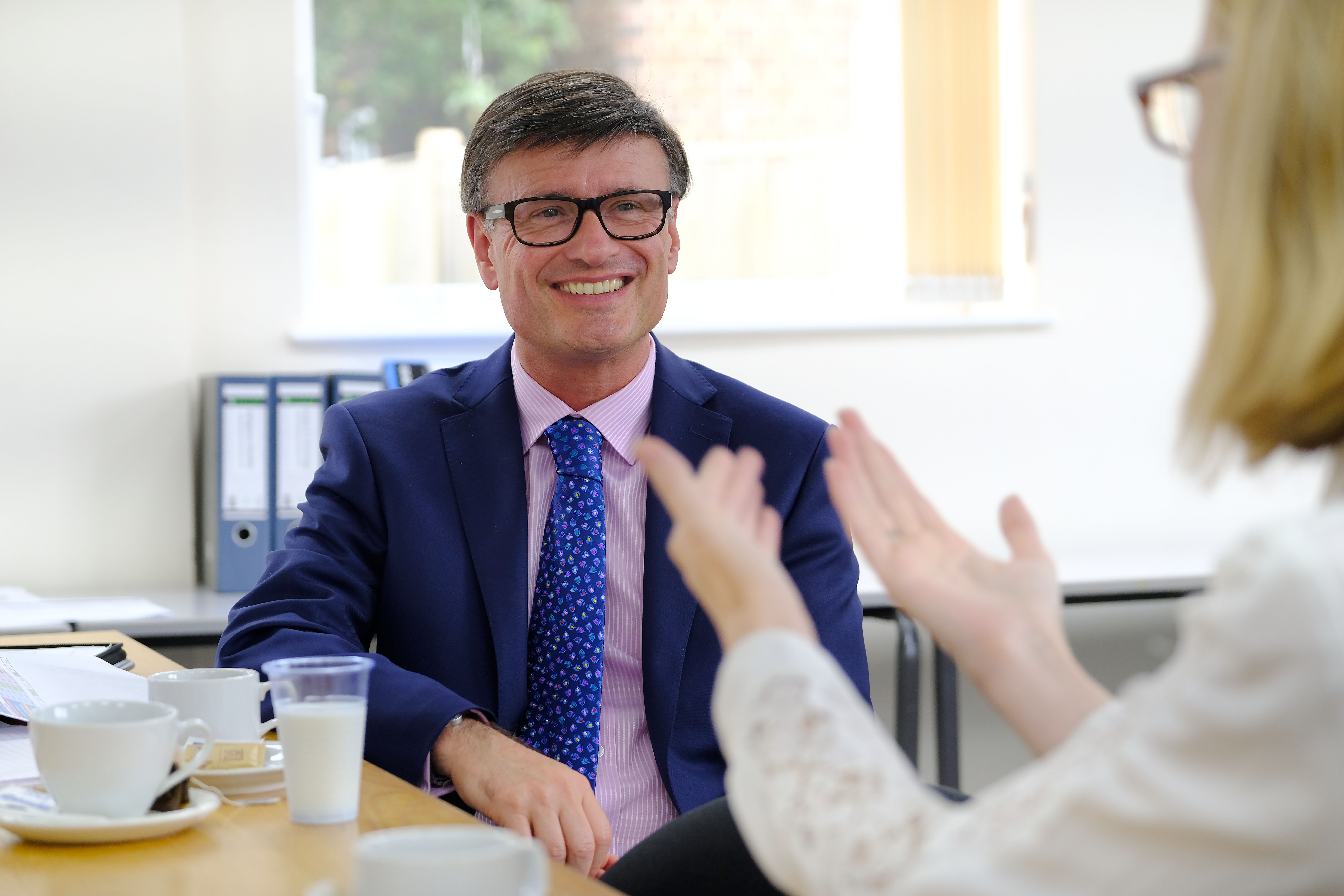 One source of contention over Harris' Ofsted judgments is the trust's use of "consultants", centrally employed teachers dispatched to schools that need help. This is sometimes considered a thing laid on for inspectors, but the consultants work year-round as subject experts, creating resources for teachers, and taking over teaching if a staff member is long-term sick.
Sceptics charge that it enables Harris to give a rosier picture of a school on inspection day, but it's also a flexible, sensible system that targets help for learners where needed. It certainly doesn't seem malevolent.
At Battersea, timetables are changed so that year 7 and 11 have smaller classes – often just 20 in a class. Newer teachers are given smaller classes too. Behaviour is also dealt with by a specialist team, as is homework.
"We want teachers to plan, deliver and mark, and that's it," says Moody, "I don't want them worrying about anything else."
Behaviour is impeccable as we move from class, to class, to class; but it's not oppressive. It's the behaviour you see when every pupil is thinking.
We round into a maths class, with four u-shaped sets of desks in a large room made from former French classrooms, now knocked together.
Year 11 are being taught by four specialist teachers, one behind each bank of desks. The team layout aids with behaviour, the buzz of learning is superb.
"This is about a quarter million pounds worth of maths teachers in one room," whispers Moody.
Our photographer, a natural joker who hated school, looks suddenly wistful.
"You OK?" I whisper. He blinks, wide-eyed.
"If I'd have gone here, I think I might have liked school," he says. "If my son lived anywhere near, he'd be going here."
Dan Moynihan is paid £400,000 a year to run the Federation. How does he justify it?
His first answer is a stock one. "I don't determine my salary. We have a board of directors with retired business people, male and female, and active business people, who set rigorous targets and if those targets are met they are happy, and if they are not, they are not.
"If we have a bad year, the money won't be that. But our schools do well and the central charge to schools is 4.5 per cent, which is less than they paid to local authorities and they are now more successful. The people below me are paid well too."
He takes a breath and gives a second answer. It's not angry. Just empassioned.
"Also, why shouldn't they be? This is children's lives! People say, 'it is money that could go to the children'. Well, yes, you can argue that. But if the kids are getting a great deal, and they are doing well, why shouldn't we pay well?
If the kids are getting a great deal, and they are doing well, why shouldn't we pay well?
"Dave has a first in maths from Cambridge. Why shouldn't we have people like him in teaching? And why shouldn't he earn what he might earn elsewhere?"
On one side of Harris Academy Battersea, houses are worth £3,500 more per square foot than the high-rise flats on the other.
The school's results are so good this year, the fear is that parents from the wealthier side will start sucking up all the places. So the school has moved its catchment point as near as possible to the rows of flats at the far side of the school.
"We like a challenge," says Moody.
"We want to prove you can move from living on one side of this school to the other side, via us," says Moynihan. No grammar schools needed.
As we leave, the photographer says it's the first time in his life he's ever considered he might go back to night school. Maybe he really could learn something.
If he were an Ofsted inspector, there's no doubt he would rate the school as outstanding plus.
__________________________________________________________________
It's a personal thing
What is your favourite book?

Albert Speer, by Gitta Sereny. Speer was Hitler's architect. It's a conundrum. He was the most intelligent man. He was highly cultured, a top architect who became incorporated into the Nazi machine. Hitler used his abilities to make the war last another 12 months by the way he organised the economy. He was put in prison in Berlin for 30 years after the war, and the author – a famous Nazi hunter – did these interviews with him. There's a whole thing about him denying to himself what he knew, and how as an intelligent person he lied to himself about what he knew and justified it. It's one of the most fascinating things I've ever read.
What period of history would you like to live in?

I'd be a neighbour to Charles Darwin in 1870 when he came up with the theory of evolution. It was counter to everything he believed in as a religious man and he was afraid to make it public because of what society would say. He kept it secret for 10 or 15 years until someone else came up with it and forced him to publish. I'd want to live next door and say "DO IT – get it out there!"
What is your morning routine?

Get up at quarter to six, arrive at the office at 7am. Send a load of emails. Make a load of phone calls. That's a really boring one!
If you were invisible for the day what would you do?

I'd go to wherever the Queen keeps all of her artwork that she doesn't show, and look at it.
If you could have a billboard with a slogan on plastered across the country, what would you choose?

Stand up for what you believe in.