Damian Hinds, the Oxford-educated MP for East Hampshire, is the new education secretary, after a reshuffle that saw Justine Greening dramatically resign from the government.
Hinds's appointment was announced later than planned, coming shortly after 8pm on Monday, at the tail end of a major cabinet reshuffle fraught with communications blunders and rows between the prime minister and several members of her top team.
Greening spent more than two hours in Downing Street before her resignation was confirmed. She had been offered the role of work and pensions secretary, but turned it down to the "disappointment" of the prime minister, insisting she wanted to stay at education.
The former transport and international development secretary later tweeted that it had been an "honour and privilege" to serve in the government since 2010, and claimed social mobility mattered more to her and the country than her ministerial career.
"I'll continue to do everything I can to create a country that has equality of opportunity for young people and I'll keep working hard as MP for Putney," she said.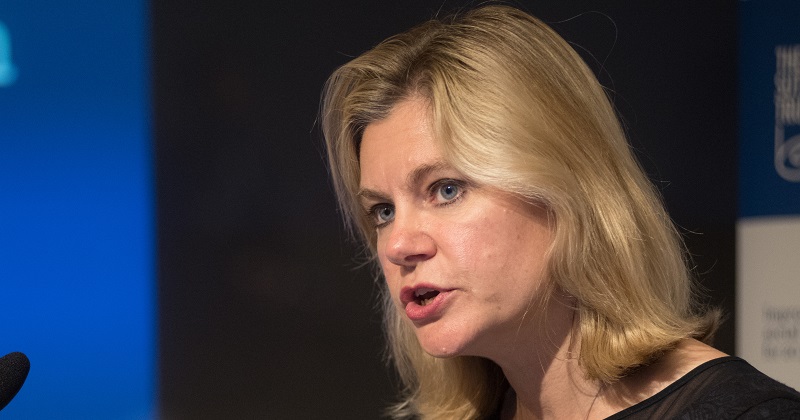 Hinds, a former employment and treasury minister already tipped for party leadership by the former education secretary Michael Gove, has taken up the role at a time of significant reform in education policy.
Consultations on strengthening qualified teacher status and compulsory sex and relationships education are still ongoing, while a shift in priorities in the free schools programme is about to take effect, and the schools sector is still waiting to see the results of promised improvements to teacher workload, technical qualifications and careers advice.
DfE insiders reported a good atmosphere in Sanctuary Buildings as the Catholic school-educated Hinds addressed staff for the first time on Wednesday, indicating that their new boss had made a decent first impression on staff.
Questions must surely be asked about whether or not Damian Hinds has a conflict of interest
But a row over Hinds's appointment is already brewing, after the charity Humanists UK drew attention to his links to the Catholic Church and opposition to the 50-per-cent cap on faith-based admissions to free schools.
According to the parliamentary register of MPs' interests, Hinds was given £5,116.25 by the Catholic Bishops' Conference in 2014 to hire an intern for his office. He was one of several MPs to benefit from such a donation, including the shadow schools minister Mike Kane and the sometime Liberal Democrat education spokesperson John Pugh.
Hinds has previously criticised the 50-per-cent cap – which the government pledged to scrap in its ill-fated 'Schools that work for everyone' white paper last year – but of which Greening was personally supportive.
In a parliamentary debate in April 2014, Hinds claimed that more inclusive admissions policies would "erode" the character of Catholic schools, and called for the cap to be scrapped.
"In light of the financial support that the new education secretary has received from the Catholic Church, questions must surely be asked about whether or not Damian Hinds has a conflict of interest in making a decision on the 50 per cent cap," said Humanists UKchief executive Andrew Copson.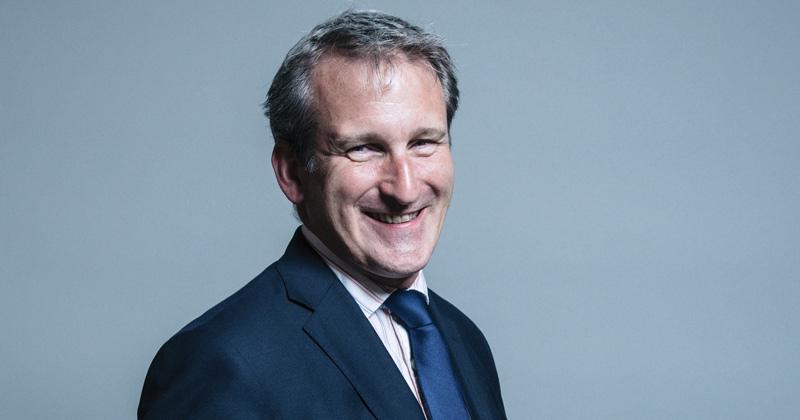 There is also speculation that Hinds, a supporter of selective education, might encourage the expansion of grammar schools. Although any move to lift the ban on new selective schools will not make it through parliament, opponents of grammar schools are concerned he may seek to encourage them to expand their intakes and even open new satellite sites.
Beyond these issues, Hinds's policy priorities seem similar to those of his predecessor. Addressing DfE staff on Wednesday, the new secretary of state discussed his commitment to the social mobility agenda, signalling that Greening's flagship social media action plan, launched before Christmas, will still be implemented.
Hinds himself admits he has "big shoes to fill" following Greening's departure, as she had earned the respect of the teaching unions with her willingness to listen to the schools community. The move to replace her has been met with disappointment from union leaders.
We look forward to developing the profession's relationship with Mr Hinds
Paul Whiteman, the general secretary of the headteachers' union NAHT, said the DfE under Greening had been "building a strong relationship with the profession" for 18 months.
"Free from needless big-ticket policy announcements, significant progress has been made lately on areas like primary assessment. We look forward to developing the profession's relationship with Mr Hinds, building on the platform created by Justine Greening, working collaboratively with the profession and treating school staff with respect," he said.
Geoff Barton, general secretary of the Association of School and College Leaders, said his organisation was "very sorry" to see Greening's departure.
"She has tried hard to tackle the school funding crisis, without any help from the chancellor or prime minister. She has demonstrated an absolute commitment to social mobility, to addressing the serious difficulties in teacher recruitment and retention, and to developing education policy on the basis of evidence.
"We welcome Damian Hinds to the post and look forward to working with him in a constructive manner," He added.
Even the National Education Union, which is considerably more anti-government than either of the leadership unions, described a "good relationship" with Justine Greening.
"She listened to teachers and the unions, although she was not able to make the necessary changes in education policy," it said in a statement. "We hope Damian Hinds will be similarly willing to meet and engage with us and the profession. And we hope he will be able to make the changes we need in education policy."
The six biggest issues in Damian Hinds' in-tray
1. School funding
There will be no more money for schools and Hinds is going to have to sell that to leaders. One aspect he also needs to clear up is how badly hit some Conservative areas still are under the upcoming national funding formula. Hinds will be under pressure to tweak the formula so it benefits his own constituencies when another election looms.
2. Teacher recruitment
Numbers are now hitting crisis point and with the baby bulge about to hit secondary schools things could get very bad. Internally, the education department is working on the programme flat out, but the left hand is not always talking to the right. Hinds' background as a strategy consultant could come in very handy for knocking heads together and creating actual solutions.
3. GCSE grading
The shift from A* to G in English and maths went smoothly-ish last year, but the revelation of increased numbers of re-marks means that when many more subjects shift this year there could be a wall of complaints and re-marks hitting the exam boards. If this happens, and confidence drops, Hinds will be caught pants down unless he quickly gets to grips with the technical issues behind exam changes.
4. Free school meals and universal credit
The roll-out of universal credit benefits payments is going to cause a massive headache for free meals eligibility, which has a knock-on consequence for comparing pupil outcome data in future. So far, no one has a solution. Hinds was previously the minister for employment and so has been deeply involved in the benefits changes. Hopefully he'll come up with a solution; he's got about four weeks to manage it.
5. Free schools
The prime minister's former aide Nick Timothy has written in the national newspapers that he wants to see Hinds crack on with plans for more free schools, especially religious ones and (possibly, somehow) selective ones. Timothy has even said that if Hinds can manage it then he might even become a prime minister one day.
Before then however, Hinds needs to publish the grammar school consultation (now 12 months late), and open the delayed window for new free school applications (about nine months late). He also needs to figure out how to get enough sites and school leaders for all the schools that need to open to accommodate the baby-bulge generation.
6. Everything else
Hinds won't be able to spend all his time focused on schools. The free childcare policy is struggling, the new T-level technical qualifications are stalling, the apprenticeship reforms are multifaceted and controversial, and university fees are seen as a major battleground for any future elections. In fact, up against these demands, it could be that Hinds gets very little time to worry about anything at all in schools past priority number one.