The education secretary Damian Hinds has apologised to the families affected by the Whitehaven Academy scandal, and pledged to "do everything we can to stop it happening again".
In an exclusive interview with Schools Week ahead of the Conservative Party conference, Hinds said images of the Cumbria school's squalid facilities depicted in a recent BBC Panorama investigation were "very striking", and said he was "sorry" for everyone affected.
The secondary school has been at the centre of a row over the way the Bright Tribe runs its schools in the north of England for years, but matters came to a head last autumn when flooding damaged already "dilapidated" buildings on the school site, and the chain announced it was walking away.
I want to make sure that we learn from what happened, and make sure that we do everything we can to stop it happening again.
It has since emerged that the Department for Education was informed of problems as early as 2016.
"I am sorry for the families involved with Whitehaven, of course I am, and as secretary of state for education, ultimately responsibility for the school system sits with me, and particularly the academy part of the school system, then especially so," Hinds told Schools Week.
"I want to make sure that we learn from what happened, and make sure that we do everything we can to stop it happening again."
Hinds also revealed he will focus on academic standards, parity of esteem for vocational education and the importance of "breadth and balance" in schools when he delivers his first party conference speech since taking office.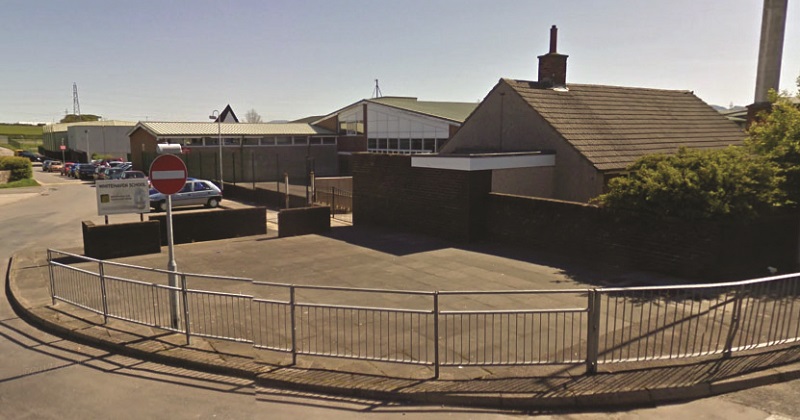 The MP for East Hampshire said he will use his address on Tuesday to set out his three main priorities for the job he has held since January.
Although he remained tight-lipped about whether he would make any significant policy announcements, Hinds said he would speak about an improving picture in school standards.
He pointed to the latest phonics screening check results, which show that 82 per cent of year 1 pupils met the "expected standard" this year, and warned his government "can't afford a let-up" on such improvements.
The focus on standards is a stark contrast to the Labour party's education proposals this week, which mostly highlighted structural changes (see page 8).
Hinds also warned that his government has "not had enough focus in the past on vocational and technical education", and that righting that wrong is his second priority.
"We need to have [that focus], without losing anything from the [academic], we do need to have something of a rebalancing of our national interest, if you like."
The education secretary's third priority is around the wider role that schools play "in kids growing up".
"It's about a broad and balanced education, it's about discovery, partly about the joy of learning and widening horizons, but it's also about everything else, about extra-curricular activities and so on, and how everything about being at school and growing up can help to develop your character and resilience for later life.
"Obviously these days we all have more of a focus on mental health, closely related, and indeed from an employer's point of view, you hear a lot about the need for young people to be leaving schools with workplace skills, employability skills, which are going to help them set up for their careers as well. So it's that whole idea of the breadth and balance in education as well."
Hinds' insistence schools offer a breadth of education, such as extra-curricular activities, won't go down well with heads who say stagnating government funding is forcing them to slash such provision just to stay afloat.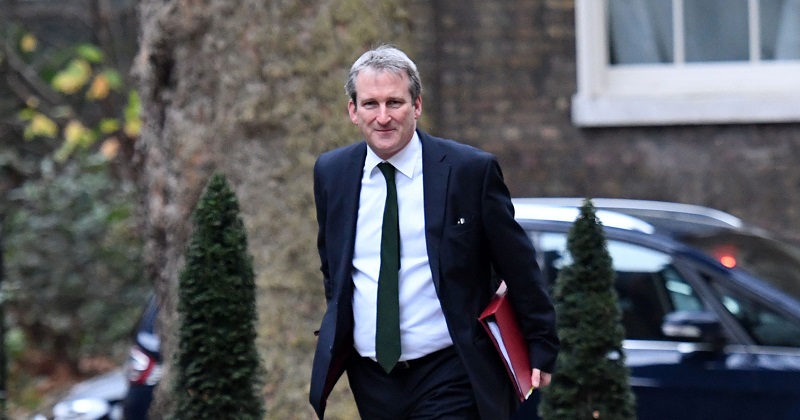 He spoke of his "respect" for these school leaders, many of whom will march on Downing Street today (Friday) as part of the Worth Less? campaign for better school funding, accepting that "things are tight" for schools.
The Institute for Fiscal Studies states total school spending per pupil has fallen by 8 per cent in real terms since 2009-10.
Hinds said: "I accept that managing these budgets, there have been and are pressures, and I also realise, and I'm not surprised in the slightest that of course schools want to do more, but it is also true that if you look over time the funding in schools is higher than it used to be.
"Of course I'm not saying that there are no pressures. I know that there have been very big pressures to deal with, and as I say, schools will always want to do more."
He also takes "very seriously" concerns raised by Ofsted and others in the schools community about the use of off-rolling – whereby pupils are illegally removed from their schools' roll so they don't count towards league table performance.
He said the use of illegal off-rolling was "just not on", adding: "I haven't ruled anything out in terms of specific actions or general rules and system."
You can watch the BBC Panorama programme about Bright Tribe here.