A school in Cumbria hopes its new "quirky" library will get more pupils interested in reading.
With Harry Potter-inspired furniture, cardboard cut-outs of Gandalf and Shakespeare, and even a resident cat, the new, creative space at Chetwynde free school in Barrow has been designed to spark the imagination of pupils (and encourage them to spend more time with their nose in a book).
English teacher and literacy co-ordinator at the school, Jill Robinson, said: "It sounds like a really fluffy project, but it isn't, because deep down what we're rooting for is the kids making progress. If they haven't got the reading right, it affects everything for them across the curriculum."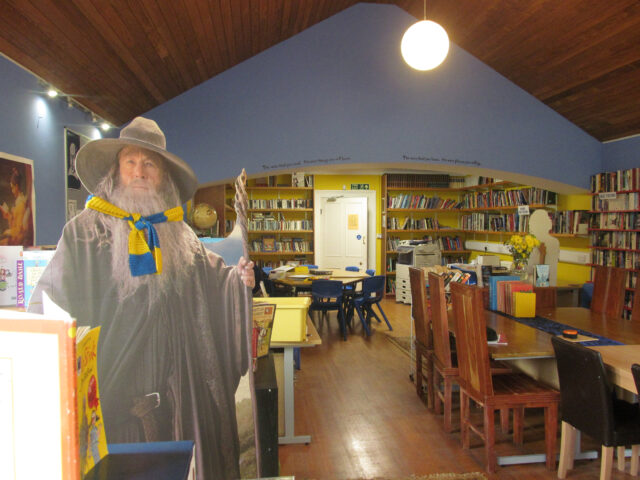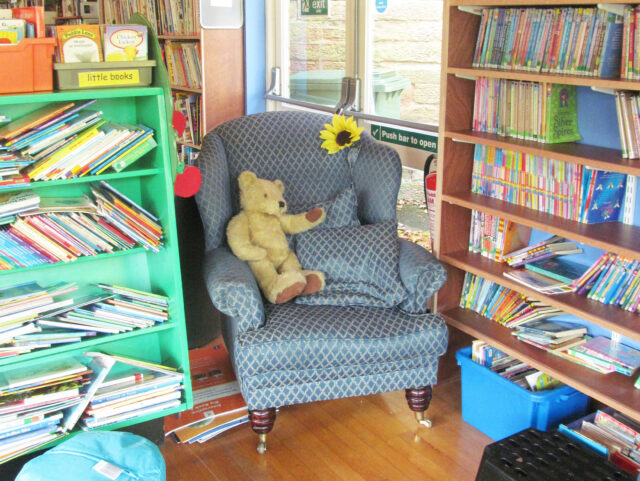 The previous library was in the school basement and, with no natural light, did little to inspire pupils to read, Robinson said.
Donations from parents, school fundraising and the help of local businesses with free plumbing, painting, electric and carpentry services, allowed the new library to take shape in a former staffroom.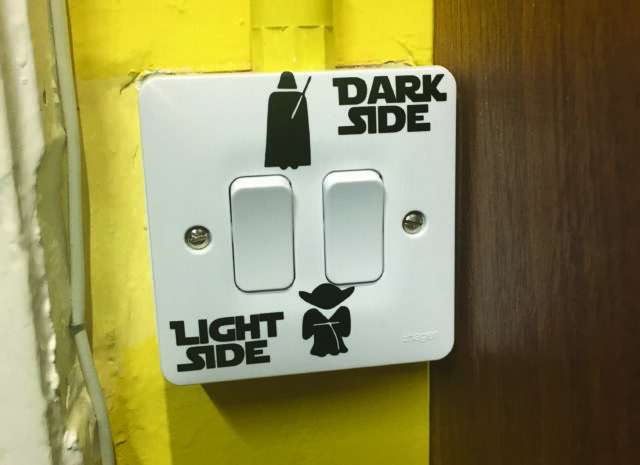 Attention to detail is integral to the new library, with bookworms hidden amongst books, and staff constantly moving the Gandalf and Shakespeare figures around to create an air of magic.
"We've got all these quirky little touches because we wanted it to be a place where your imagination can just escape," Robinson said. "If you want kids to read, you've got to get them into the library to start with."
The new library has also given a new lease of life to the school's librarian, Fiona Lowe, who worked in the basement for 13 years.
Chetwynde, a former private independent school, became a free school two years ago, educating pupils from 4 to 18.
Featured picture: The new library at Chetwynde School