A competition is aiming to revive the dying art of letter writing by encouraging pupils between the ages of 5 and 16 to say thank you by post.
Organised by the University of Birmingham's Jubilee Centre for Character and Virtues, the project aims to boost children's well-being.
In previous years, the awards have attracted over 40,000 entries, with letters addressed to big names such as author J K Rowling and actress Angelina Jolie; as well as to those closer to home, with pupils thanking their families, pets, teachers and the emergency services.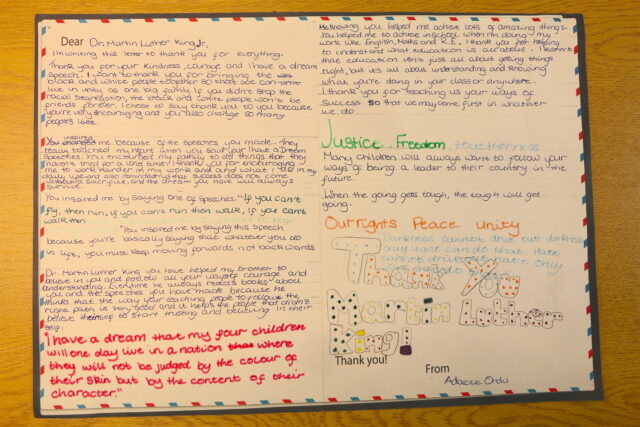 In one letter, a young boy writes to his two-year-old adopted brother who has Down syndrome, saying "you have brought more light between the people that are around you and especially to us, your family".
Dr Tom Harrison, director of education at the Jubilee Centre, said the tradition still had an important part to play in modern life, even more so in a digital society.
"Saying 'thank you' to someone is a simple act but it can have a profoundly positive effect on both the recipient and the person giving thanks."
Featured picture: The competition hopes to increase pupils' sense gratitude and wellbeing