Thousands of special school staff are being offered the Covid-19 vaccine as councils include them in the priority roll-out or offer them leftover supplies, a Schools Week investigation has found.
While most teachers and school staff are not prioritised for jabs, more than 65 local authorities across England are believed to be including special school workers in their roll-outs.
If it's the right thing to do in some areas, we can't really understand why it wouldn't be in areas that haven't yet got up to speed
Their approaches appear to vary, however, with some councils including special school staff in the health and social care priority groups. Other councils are using up leftover supplies.
Dominic Wall, a special school headteacher who is part of the Medicine in Specialist Schools group, said giving jabs to special school staff "should be a consistent approach across all special school settings where there are vulnerable children".
"If it's the right thing to do in some areas, we can't really understand why it wouldn't be in areas that haven't yet got up to speed. What I'd like is a really clear message that gets the stance quickly communicated."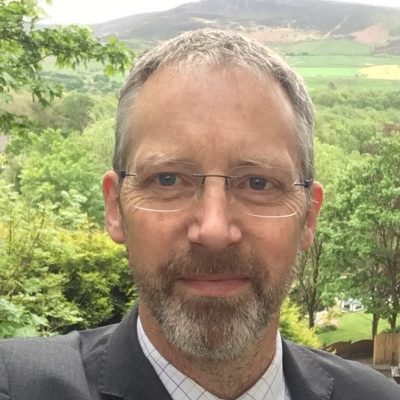 Vaccines are currently being issued to the top four priority groups identified by the Joint Committee on Vaccination and Immunisation (JCVI). These are care home residents and carers, frontline health and social care workers, all those over 70 years old and clinically extremely vulnerable people.
Public health experts have backed calls to include special school staff in this first priority phase. Dr Jenny Harries, deputy chief medical officer, told MPS this month: "Anybody providing direct care in a clinical capacity, which I know happens in some educational settings, would be included within the health and social care staff group."
A Public Health England spokesperson told Schools Week last night that "staff in some schools for clinically vulnerable children would fit the JCVI criteria of frontline care".
Special school staff 'at greater risk'
In Norfolk, 1,900 staff across 13 special schools, including independent special schools, have been offered the jab as part of the health and social care workforce.
Sara Tough, Norfolk council's executive director of children's services, said this was because "many staff will have to administer personal care and administer medication. There will also be children in special schools who have medical needs that put them at greater risk of infection."
In Suffolk, staff at five settings where the role includes regular face-to-face contact with children with severe or profound disabilities have been offered the vaccine. A council spokesperson said this was because "they provide day-to-day care for clinically vulnerable children, putting themselves and the children at increased risk of exposure to coronavirus".
In Newcastle, eight special schools and 17 SEN additional resourced provisions have been offered the jab while, in Tameside, staff were offered leftover doses of the Pfizer vaccine at short notice as it has to be used up quickly. Surplus supplies were also offered to special school staff in Lewisham.
Special school leaders told Schools Week they know of staff in 65 different council areas who have been offered jabs.
Wall said: "We are not trying to queue jump, we are really specifically saying it's because of the vulnerability of the children we look after."
The JCVI has advised that the vaccine programme should involve "flexibility" in deployment at a local level. This should be done with "due attention" to mitigating health inequalities, vaccine product storage, exceptional individual circumstances and availability of suitable approved vaccines.
The NHS's standard operating procedure says the local authority director of adult social services should have "ultimate responsibility" for identifying eligible social care workers.
This should be "underlined by the principal aim of achieving high rates of vaccination among frontline social care workers who provide care closely and regularly with those who are clinically vulnerable to Covid. This will require a consistent interpretation."
The JCVI has identified children most at risk of coronavirus as those of any age who are clinically extremely vulnerable or who are aged 16 and over and at a greater risk of disease or mortality because of underlying health conditions. Many such pupils will be in special schools.
Graham Quinn, chief executive of the New Bridge Multi Academy Trust and chair of Special Schools Voice, said "local authorities and commissioners seem to be taking a much more pragmatic view now than they were".
He added: "There's a real momentum and understanding that our children are some of the children most at risk."
The government is now facing calls for clarity. Schools minister Nick Gibb said this week that it would be "making the case" for special school staff to be prioritised in the next phase of the vaccine roll-out.
The Tony Blair Institute called for leftover supplies to be used to vaccinate key workers.