Primary school pupils could outnumber places in almost 40 per cent of council areas by September 2016, the Local Government Association (LGA) has warned.
Analysis by LGA of the Department for Education's school capacity and census surveys show that one in three (38%) local authorities are facing primary school place shortages in 2016/17. This figure increases to almost one in two (49%) in 2018/19.
Including areas with middle schools the problem increases even more, with 61% of all areas facing place shortages by 2018/19.
The figures have been published alongside a warning from Councillor David Simmonds, chair of the LGA's children and young people board, that councils facing this pressure have constrained powers to create schools.
Mr Simmonds said: "Our fear is that we will reach a tipping point when councils or schools cannot afford the massive cost of creating places or find the space necessary for new classes.
"As we approach a new parliament, the next government must commit to fully-fund the creation of all new school places and give councils the powers to open new schools once again, before time runs out and we are faced with a national crisis."
Under current laws, local authorities are able to run competitions for providers of new schools as long as they have secured the capital funding to do so. Only in limited circumstances can the local authority themselves be appointed as the provider.
The LGA has used the gloomy forecast to call for five-year allocations of school places, rather than annual, so councils can plan long-term.
They have also argued that councils should have new powers to compel academies to expand.
Mr Simmonds said councils faced an "uphill battle" to create spaces due to cash shortages and that school places would be the biggest challenge facing the next education secretary after May 7.
He added: "Councils and schools have been doing everything they can to provide school places, in some cases going to extraordinary lengths by expanding schools where possible through additional classes or new buildings.
"However, if councils are not given powers to open new schools we could see extreme measures taken, such as converting music rooms into classrooms and putting portable buildings on their playgrounds, which will compromise the quality of education children receive."
The data has re-ignited accusations between Labour and the Conservatives that their opposite number is responsible for the shortage.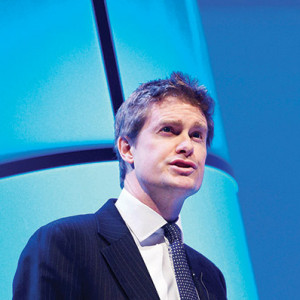 Shadow education secretary Tristram Hunt said: "David Cameron's crisis in school places is yet more evidence that the Tory plan is failing children and working families.
"Make no mistake, his decision to plough hundreds of millions of taxpayers' money on free schools into areas where there are no shortages of school places, comes at the expense of the families in the areas where there is a desperate need for more school places."
A Conservative Party spokesperson said: "The last Labour government failed to plan for the future, cutting funding for 200,000 school places during a baby boom. By contrast, this government has created over 440,000.
"As part of our long-term economic plan we are providing the best schools and skills for young people so that they can fulfil their potential and get on in life, and we must stick to the course."