More than half a billion pounds must be found by 2025 to top up an already unsustainable special needs budget and fund an "unprecedented" demand of pupils with learning difficulties and disabilities.
A Schools Week investigation has found scores of councils proposing top slicing from other school funding pots to recoup multi-million pound shortfalls in their high-needs' budgets.
Headteachers describe it as a "time bomb" for the most vulnerable children and warn that job losses are inevitable.
Simon Knight (pictured above), director of education at the National Education Trust and a former deputy head in a special school, said: "The ongoing financial pressure being faced by the high-needs' funding block across the country, coupled with the Department for Education's (DfE) own predicted increase in demand for places in specialist settings, is having a hugely detrimental impact on some of society's most vulnerable young people."
The DfE currently distributes nearly £5.3 billion a year to local authorities for high-needs' pupils – children with learning difficulties and serious physical disabilities in mainstream and special schools.
The funding takes into account the overall 7.3 million pupils in the country, but an analysis of government projected figures shows that will grow to 8.1 million by 2025.
Assuming that the number of high-needs' pupils grows proportionate to that total, an extra £600 million will need to be found in the next decade.
This projection, however, doesn't account for any increase in the number of children born with special needs, meaning that the true figure could be higher.
Special schools are expected to face a 15 per cent jump in demand for places from 2016 to 2025.
Jarlath O'Brien, head of Carwarden House community school in Surrey, said that with ongoing financial pressures, this had created a "time bomb" for the country's most vulnerable pupils.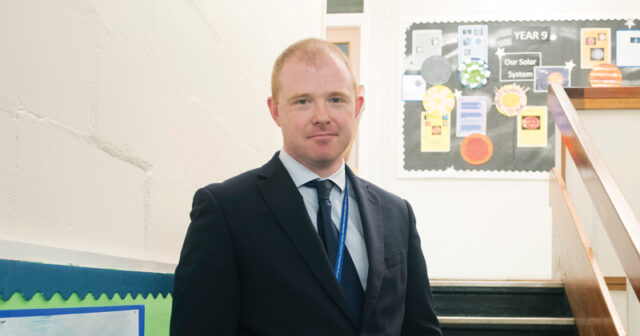 A Schools Week analysis of local authorities' high-needs' budgets, which are given as set amounts by the government depending on how many special needs pupils each council caters for, also reveals many already struggling to cope.
Devon county council, facing a £4.5 million shortfall this year, is proposing to move £55 per pupil from its schools block – funding for pupils in mainstream schools – into its high-needs' budget.
Lorraine Heath, headteacher of Uffculme school, in Devon, said the reallocation would cost her school £56,265, "which I have not budgeted for".
She said the only way to meet the cut would be to reduce staff numbers and increase class sizes.
East Sussex county council said it has a £4 million deficit and is exploring a "range of actions" to plug the gap, including tapping into its schools block.
Liam Collins, head of Uplands community college in East Sussex, warned any clawback from other budgets would "mean more job losses for many of us".
Similarly in Bradford, the council has a £6.8 million shortfall in its high-needs' budget.
Bradford schools are now in discussion with the council, which is proposing a further 1.5 per cent cut in their schools block budget.
Dominic Wall, chief executive of Southfields Grange trust, which runs two schools in Bradford, said his mainstream school could lose £122,000 in one stroke.
The picture is just as bleak in Surrey, where the council has a £10 million deficit. Bristol is battling a £4.8 million shortfall, and Birmingham has a £17 million black hole in high-needs' funding.
O'Brien said with high-needs' blocks "under significant and sustained pressure", a "perfect storm" was brewing for special educational needs and disability funding.
He added that "alarmingly", there had been no "central follow-up planning" from government for extra places in existing schools, or to build new schools to cope with "unprecedented" demand.
The DfE said it trusted local authorities to distribute high-needs' money. A spokesperson added that the new funding formula for schools and high needs would help to address the "historic unfairness in the system, so areas with the highest need attract the most funding".
A consultation on high-needs' funding, published this week, said that no area would experience reduced high-needs' funding in the coming years and that local authorities "due to see gains on high needs" would get increases of up to 3 per cent in each of the next two academic years.