Almost half of English council areas will face a shortfall in secondary school places within five years unless they are given more powers to tackle a population bulge, the Local Government Association has warned.
LGA analysis of Department for Education data predicts that 66 of 135 local authority areas will experience a shortfall by 2022-23, and that more than 125,000 children risk missing out on a secondary school place.
Secondary school pupil numbers are expected to rise by 19 per cent by 2025-26, as the effects of a population bulge caused by an increase in the birth rate in the early 2000s are felt.
To avoid this looming crisis, councils need to be able to force existing academy schools to expand
Councils have already created thousands of additional primary places in recent years to deal with the bulge, but claim to be less equipped to handle it at secondary level.
As a result, the LGA now wants councils to be given powers to force academies and free schools to expand and open new schools where they are needed.
Richard Watts, the leader of Islington Council and the current chair of the LGA's children and young people board, warned that without action, families face "growing uncertainty" when trying to secure their child a secondary school place.
He said that while councils had worked to help create around 600,000 more primary places since 2010, children are now moving up through the system.
"Securing new secondary places in the areas where they are needed is becoming increasingly difficult," he said, because local authorities can only force maintained schools to expand.
This was less of a problem when it was primary places that were needed as the majority are still under council oversight.
However, almost two thirds of secondary schools are now academies, and therefore cannot be forced to expand.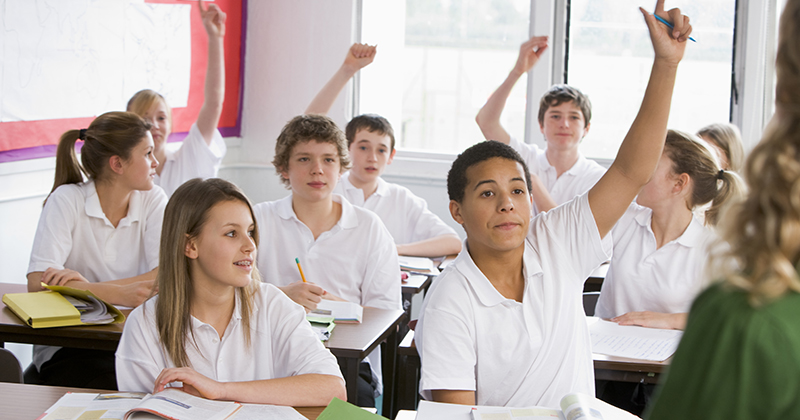 Councils are also generally banned from opening new schools, except in very rare circumstances.
Despite these restrictions, councils still have a legal duty to ensure every child in their area has access to a school place, and the LGA wants the ban on opening new schools overturned, particularly in areas where it proves "logistically impossible" for local academies to provide extra places.
"Councils are working with one hand behind their backs to help as many pupils as possible receive a place at their first-choice school," said Watts.
"Councils need to be able to force existing academy schools to expand if voluntary agreement is impossible and must be given back powers to open new maintained schools themselves."
A Department for Education spokesperson said the LGA figures were "thoroughly misleading" and "over 735,000 additional pupil places" had been created between 2010 and 2016.
Between 2015 and 2020, the DfE has allocated £5.8 billion of funding to enable councils to ensure a school place is available for every child, she said.
She added: "We also know that a vast majority of parents are securing a place for their child at their first choice of secondary school – 83.5 per cent this year, with more than 94 per cent having received offers at one of their top three choices."
There are 152 local authorities with responsibility for schools in England, but areas with middle schools were excluded from the LGA's research because they can skew the data.