Schools are unsure what they should teach their media studies pupils this term, following delays to the sign-off of new exams.
Several new A-level media specifications that are due to be taught for the first time this year have only been accredited by Ofqual in the last few weeks, and one is still awaiting sign-off.
Both media GCSE courses were also only waved through in July, and teachers are returning to work unsure about which specification to prepare pupils for, subject experts have warned.
Ofqual requires fresh approvals following sweeping reforms of A-level exams over the past few years, and while several other subjects have already cleared the bar, media studies is among the final tranche waiting for sign-off.
The process has been so slow, so obfuscated, so nit-picking. There are a lot of teachers who are unsure about what they are doing.
Schools had hoped to see the accredited specifications earlier this year after the regulator streamlined the process following anger over similar delays in 2016.
But while most subjects were signed off early, several were not approved until after schools broke up for the summer.
AQA's media studies AS was not accredited until July 31, and OCR's media studies A-level only received the go-ahead on August 31.
But AQA's media studies A-level specification won't even be accredited until the middle of next week at the earliest.
Ofqual claimed it is unable to accredit qualifications until it is confident that exam boards will "comply on an ongoing basis with the requirements for that qualification".
These requirements include "fully reflecting new subject content" and providing "valid and reliable assessment".
This year, around 25,000 pupils sat media studies at A-level and around 45,000 sat media-related GCSEs.
The accreditation delays have angered subject leaders and union leaders.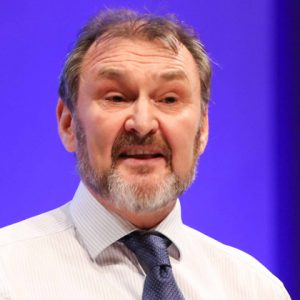 The Media Education Association (MEA) said delays in the process this year had caused "huge frustration" among teachers.
"It has been a complete nightmare, really difficult for teachers," a spokesperson said. "The process has been so slow, so obfuscated, so nit-picking. There are a lot of teachers who are unsure about what they are doing."
The delays also meant the MEA could not run its usual courses for teachers on the differences between specifications.
During the accreditation process, exam boards send draft specifications to Ofqual, which are then either signed off or sent back to the board with amendments requested.
Ofqual has asked AQA for further revisions to its media studies A-level by September 6.
"We're working closely with Ofqual to get it accredited as soon as possible and we're confident schools and colleges will have it very soon," a spokesperson for the exam board said.
Kevin Courtney, the joint general secretary of the National Education Union, has been highly critical of delays to the accreditation process, which he said make life difficult for schools.
"This is another case where a hasty and politically-driven timetable has created serious difficulties for the work of schools," he said.
Specifications for exams in AS and A-level statistics were also signed off during the holidays, on August 1, though Edexcel, which designed the specifications, claimed this was because it had decided to offer the subject in December 2016, partway into the school year.
The exam board WJEC Eduqas had its media studies GCSE and A-level specifications signed off by Ofqual in February.