Children usually denied free school meals because of their parents' immigration status have been granted temporary eligibility during the coronavirus outbreak.
This is a welcome, albeit temporary, roll-back from another of the government's hostile environment policies
Legal experts estimate that thousands more children will now be able to receive free meals or vouchers following a decision by the education secretary Gavin Williamson to extend eligibility to undocumented children with "no recourse to public funds", the children of failed asylum seekers and other vulnerable groups.
The Department for Education confirmed today that the extension came into effect on Tuesday. Further official guidance is expected imminently.
In England, pupils in year 3 and above are eligible for means-tested free school meals if their families receive certain benefits. But some children, some of whom are British citizens, are excluded because their parents don't have the right to remain in the UK.
However, a letter from government lawyers, seen by Schools Week, confirmed that Williamson has approved the extension of the entitlement to four groups of pupils during the coronavirus pandemic.
The decision follows threats of legal action by law firm Deighton Pierce Glynn, acting on behalf of a failed asylum seeker and her daughter, who was denied access to free meals earlier this year.
Ugo Hayter, a partner at DPG who handled the case, called the decision "a welcome, albeit temporary, roll-back from another of the government's hostile environment policies which target the poorest children in our society".
According to the government's letter, the extension applies to children who are supported under section 17 of the children act 1989 but whose families are subject to a restriction meaning they have "no recourse to public funds".
It also covers the children of failed asylum seekers who are reliant on support from the Home Office under section 4 of the immigration and asylum act 1999.
The other two groups covered are the children of Zambrano carers – non-EEA citizens with a child or dependent adult who is British – and the children of those granted leave to remain until article eight of the European Convention on Human Rights.
DPG began its legal challenge before the government introduced coronavirus lockdown measures, but wrote to the government to demand a quicker response following the partial closure of schools in March.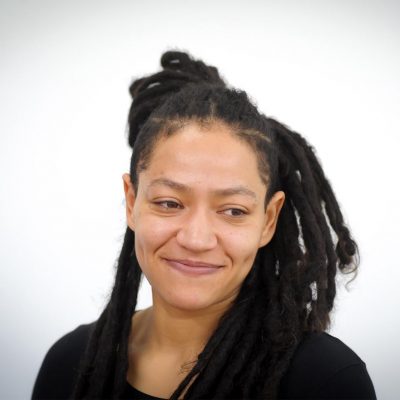 Hayter has now called on the government to make the extension permanent.
"The scheme is there for the poorest children in society, to ensure that they've at least got one meal a day, notwithstanding their parents impecuniosity," she said. "Excluding this group of destitute children isn't rational."
However, the government's letter states that the education secretary Gavin Williamson "wishes to make clear that this decision should not give rise to any expectation that eligibility for FSM will be extended on a long-term basis".
"The temporary extension set out above will apply for such period as the [education secretary] considers appropriate in light of the coronavirus crisis."
During partial school closures, free school meals are being provided by schools in a number of different ways.
While many schools are providing vouchers, either through their own in-house schemes or via a government programme, other schools are providing hot meals on a collection or delivery basis, or food parcels.
However, there have been problems with the government's voucher scheme, with many headteachers reporting long delays in getting their vouchers from government supplier Edenred.
Schools have been told they will be allowed to apply to claim back additional costs associated with providing meals during the pandemic, but they will have to meet certain criteria to be able to do so.