Exams regulator Ofqual is in talks with exam boards over whether there are any risks to the summer exam series amid the coronavirus outbreak – with schools told to "ensure their contigency plans are up to date".
The first exams aren't due to be sat until early May, and the regulator stressed schools should continue to prepare for exams as usual and ensure "their contingency plans are up to date".
However a spokesperson said: "We routinely consider whether there are particular risks to the smooth running of exams and we are working closely with the exam boards and with the Department for Education.
"We will update our existing guidance to reflect any specific arrangements schools and colleges should put in place if required. In the meantime, students should continue to prepare for the summer exams as usual and schools and colleges should ensure their contingency plans are up to date."
Meanwhile it appears regional schools commissioners are also help to co-ordinate the government's response to the outbreak.
Schools Week asked the Standards and Testing Agency, which administers SATs tests, if they have advice for schools. They pointed us to a statement by health minister Matt Hancock which stated: "Schools should be guided by the advice on the GOV.UK website and contact their regional school commissioner in case of queries."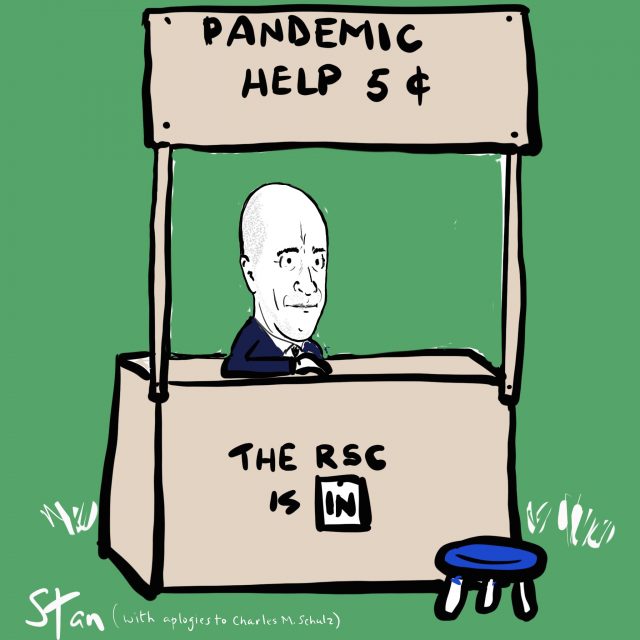 It comes as schools across England are defying official advice and closing their doors amid fears concerning the spread of coronavirus, as heads complain about conflicting guidance.
At least a dozen schools are reported to have closed after staff and pupils returned from trips to coronavirus-hit regions of Italy.
One academy trust said it closed its three schools because it had "pupils of Italian origin", but later clarified this statement to link it instead to recent trips to Italy or to visits from relatives from Italy.
But Public Health England's official advice is still that schools do not need to close, and that pupils and staff do not need to avoid their schools unless they have had a contact with a confirmed case of the virus.
The Guardian reported that the organisation's medical director, Paul Cosford, said: "Schools have to take difficult decisions, given the complexity of issues they are facing. What I would say is that our general advice is not to close schools.
"What we are clear about is if you have been in the area of northern Italy of concern, and you have symptoms – it is a cough, shortness of breath or fever – then you do need to self-isolate, you need to phone NHS 111 and await advice for further assessment or testing."
However, headteachers have reported confusion after England's chief medical officer, Professor Chris Whitty, admitted closures were a possible way to contain the virus.
Other countries are also handling the situation differently. Japan, for instance, will ask all schools to close from Monday.
The Khalsa Academies Trust, which closed all of its schools earlier this week, told parents it had done so on the advice of the government and "because our schools have some students of Italian origin".
In a subsequent statement, Nick Kandola, the trust's CEO, said: "Because of the nature of our communities, we do have a number of students who either visited northern Italy, or have had relatives or friends who visited them from category 1 and 2 regions, over the half-term break.
"Given that volume of connections to affected areas, we feel it is prudent to shut the schools so that a deep-clean can be undertaken. This is as a precautionary measure to protect the health of our children and staff."
Richard Pollock, head teacher of Cransley School in Cheshire, which closed after some pupils showed flu-like symptoms, said he had made the decision despite PHE advice that the school should stay open.
In a letter to parents, he said both he and the school's governors believe it is the best way to "completely minimise possible spread of infection".
*Ofqual advice on contingency plans can be viewed here.
*The latest advice and guidance on the coronavirus can be viewed here.