Trainee teachers on a new postgraduate teaching apprenticeship will be guaranteed an unqualified teacher's salary, the government has announced.
The Department for Education says schools will not be allowed to pay apprentice teachers the apprentice minimum wage, which is currently £3.50 per hour.
Instead, they will be paid a salary in line with the unqualified teachers' pay scale, which starts at £16,626 for those working outside London.
Unions had expressed fears that the introduction of a teaching apprenticeship would allow schools to pay new recruits less than current trainees.
But today's announcement means those taking the apprenticeship route will start on the same pay scale as those on other salaried routes like School Direct and Teach First.
Schools Week revealed last week that the proposals for a new postgraduate teaching apprenticeship had been rubber-stamped by government officials.
Developed by a group of schools and led by government teacher-training tsar Sir Andrew Carter, the apprenticeship will last four terms and will give trainees a level six qualification, equivalent to an undergraduate degree, and qualified teacher status.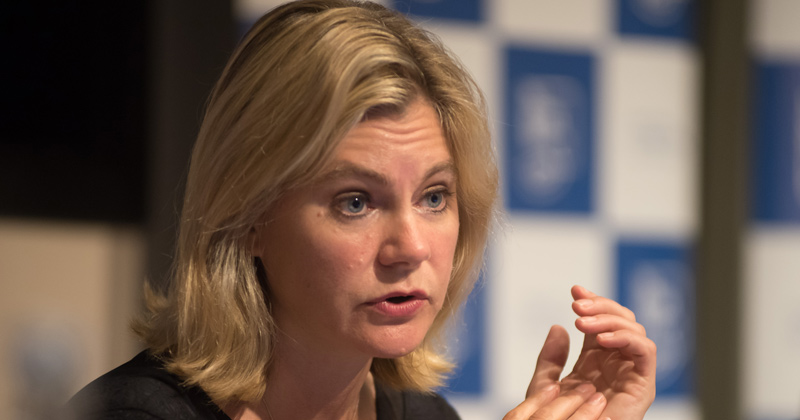 Carter, the chief executive of the South Farnham School Educational Trust, said the apprenticeship route into teaching "will be greatly welcomed by the profession".
"The opportunity for more graduates to be trained within the school setting has the potential to increase the number of applicants," he said. "Working alongside great teachers and learning at first hand is the best way to create great teachers."
The apprenticeship route will only be open to existing graduates. However, the government has confirmed its commitment to developing a second apprenticeship for non-graduates.
The first cohort of apprentice teachers will start work in September 2018.
"Getting the best people to train as teachers and into our classrooms is a crucial part of giving every child the high-quality education they deserve," the education secretary Justine Greening said today.
"This new route will provide another pathway for talented graduates into a profession that will give them the chance to change lives for the better on a daily basis."
The government says trainees who apply for initial teacher training through UCAS from October 26 will be able to "convert their place to an apprenticeship at a later date".
Despite today's announcement on pay, teaching unions remain sceptical about the plan.
Malcolm Trobe, director of public affairs at the Association of School and College Leaders, said the proposal "looks like a hastily developed way of enabling schools to claim back against the apprenticeship levy".
"Potential applicants into teaching are already faced with a confusing number of routes into the profession and the addition of another route which appears very similar to School Direct will only add to the confusion. It would be far better if schools were exempt from the apprenticeship levy and that the focus was on rationalising the existing routes into teaching.
"The proposals as they stand have practical difficulties that will need to be resolved including how QTS can be awarded after three terms and then a final assessment be signed off after four terms; indeed the whole implementation timetable is unrealistic in the extreme."