Confidential documents used to train Ofsted inspectors for curriculum "deep-dives" have been leaked to at least one school, prompting fears of unfair advantages under the new framework.
The inspectorate insists the documents are still in development and will not give any school an undue benefit over others, but confirms inspectors have been instructed not to leave them in schools.
If Ofsted had conducted its initial research phase adequately, this should have been completed during the pilot development of the framework
Schools Week has seen two training documents covering primary school history and modern foreign languages (MFL), which are marked with "official – confidential" on every page.
It is understood an inspector working as a consultant gave them to a school.
Both cover in detail what questions inspectors should ask, what responses they should and should not receive and what constitutes good practice.
A spokesperson for Ofsted said the documents were created to help inspectors carry out subject-specific visits in 'outstanding' primary schools. But he added they were "works-in-progress and should not be left with any individual school".
As the documents were "at an early stage of development and will no doubt change considerably", the inspectorate has insisted they do not give schools any advantages. It also confirmed the final versions would be published online.
However, Ross Morrison McGill (pictured below), the founder of Teacher Toolkit, said schools judged under the deep-dive process without this guidance were at a "disadvantage". It was "rubbish" to suggest otherwise.
"If Ofsted had conducted its initial research phase adequately, this should have been completed during the pilot development of the framework," he said.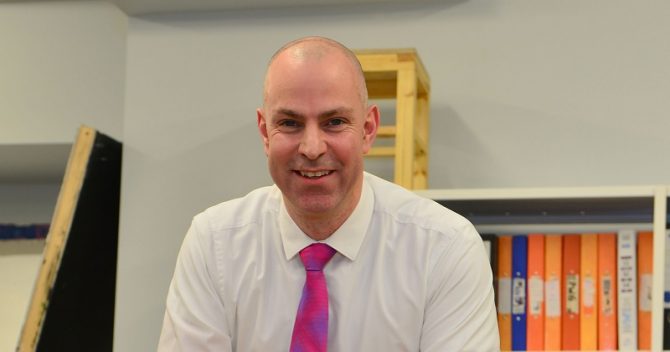 "We should also question why these documents, marked 'confidential', have been shared by HMIs in a consultancy role. In terms of a new era of transparency, this is definitely a blow to Ofsted's trust within its own team members."
Both draft documents outline six focus areas for inspectors, suggested questions to ask, outlines of good practice, and possible responses or findings on the curriculum.
Stephen Rollett, a curriculum and inspection specialist at the Association of School and College Leaders, said the circulation of the documents was a "problem" as some schools "may have the advantage of seeing them".
"The stakes of school inspections are incredibly high and we just cannot have any hint of inequity.
"We would urge Ofsted to publish the final versions as soon as possible so that everybody has the same opportunity to view them."
For history the 35-page draft guidance includes warnings that the "study of history can easily be lost" within 'topic' work.
It says "inviting moral judgment" or teaching history as "caricature . . . which tends to reduce people in the past to the status of violent idiots compared to our wiser selves" should be avoided. It also notes that how knowledge organisers are used "is much more significant than if they exist".
We would advise school leaders and teachers not to do anything to prepare for an inspection
If the class is keen to talk about why spotting bias is bad and primary sources are more reliable, the guidance says: "Oh no! Somewhere a secondary history teacher is screaming in agony. Encouraging such notions is extremely unhelpful."
The 18-page MFL guidance warns inspectors to look for pupils being taken out of lessons because of interventions in other subjects, or for lessons to be based around increasing vocabulary rather than linguistic complexity.
Stephen Tierney, chair of the Headteachers Roundtable, said the leaked documents were a further example of how 'outstanding' schools, often in the least disadvantaged areas, had "always had an inside line" to Ofsted.
He said the documents could be an attempt by Ofsted to "reduce variability" in inspections, but asked if they were also needed "because inspectors aren't sure what they are actually inspecting, because of a lack of subject knowledge and the new methodology."
A spokesperson for Ofsted said HMIs have been reminded they could share the documents' contents with school leaders "but should not leave them with a school".
"We would advise school leaders and teachers not to do anything to prepare for an inspection other than check our inspection handbook and run a good or better school."