Schools are spending tens of thousands of pounds with recruitment agencies and sending emissaries to Australia to look for teachers, but Nick Gibb still won't use the word "crisis" when it comes to teacher supply.
The schools minister was defiant when he appeared in front of the House of Commons education committee on Wednesday, following almost 90 minutes of evidence from teacher training experts and union leaders.
Despite pressure from several MPs to admit there was a "crisis" in teacher supply, Mr Gibb said the profession was in "very good shape", and warned that referring to the situation as a "crisis" risked "talking down the profession".
Mr Gibb said it was "simply not true" that people did not want to teach, adding: "Record numbers in the profession, record numbers returning to the profession."
Statistics support Mr Gibb's claim: there are now 454,900 teachers, which is 13,000 more than in 2010. But there are also record numbers of pupils, with 8.4 million children in the state system, up 100,000 on the previous year and set to increase.
Conservative MP Michelle Donelan pointed out that "just because the situation is improving doesn't necessarily mean we aren't still in a crisis".
Mr Gibb said: "It certainly is an issue of concern, but it is an issue we are addressing." He then referred to a "huge number of measures" taken by the government, including bursaries and a "wonderful marketing campaign".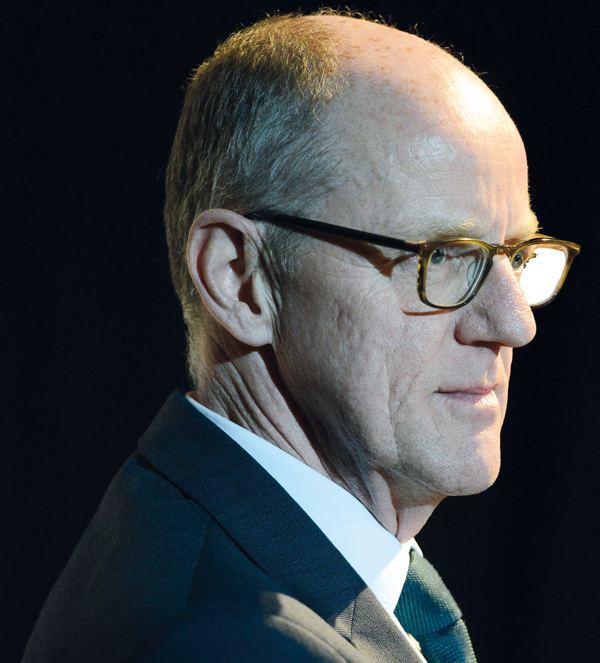 His comments follow warnings of the "enormous" cost of recruitment agencies after a survey by the National Association of Head Teachers (NAHT) revealed some schools paying average fees of £3,000 per vacancy.
Kevin Courtney, deputy general secretary of the National Union of Teachers, said heads were often forced to pay fees equivalent to 15 to 20 per cent of a new recruit's salary, at times racking up bills of £60,000 to £100,000 a year.
"Schools are having to spend an enormous amount of money on recruitment, partly because the teacher supply agencies will seek to start a negotiation saying 'we want 20 per cent of the teacher's salary for them to come and work with you'."
Schools Week reported in July how one school paid an agency £12,000 for a new teacher, only to see them to leave within eight months.
Emma Knights, chief executive of the National Governors Association, said despite the "phenomenal cost" of agency fees, schools were "not necessarily getting the best folk".
Ms Knights told MPs that some multi-academy trusts were going abroad to recruit teachers, leaving "real worries" about the ability of smaller schools and trusts to compete for the best staff.
"The schools where we really want to desperately attract good teachers and good leaders won't have the wherewithal to do that.
"Chief executives of multi-academy trusts are flying out to Australia now . . . that's a massive investment in recruitment."
Russell Hobby, general secretary of the NAHT, said schools should be encouraged to "be creative", but warned that creativity required capacity.
"School leaders have the right to expect some of the basics to be supplied to them by the system, enough money to do it and enough teachers to recruit."