Opposition to the government's grammar schools plan is building among headteachers in both selective and non-selective areas on the eve of a major inquiry into the proposals.
In the largest co-ordinated intervention of school leaders to date, all but one of the secondary school heads in Surrey have written to the education secretary Justine Greening to express their "deeply held, vehement opposition" to the government's grammar schools policy.
At the same time, a survey of heads in selective areas has revealed "widespread dissatisfaction" with the grammar school system.
The government's selective school proposals represent further confusion and fragmentation of England's education policy
It comes as the schools minister Nick Gibb and academics are preparing to give evidence to an inquiry by the education select committee in parliament this morning.
If approved, plans set out in the government's green paper would see new grammar schools allowed to open across the country, including in areas like Surrey, which currently has a fully-comprehensive system.
The government and other grammar supporters have said they want to reintroduce selection without returning to the 'binary system' of the 1950s, but 64 leaders from 62 comprehensive secondary schools and pupil referral units in Surrey have warned the plan contains "fundamental philosophical and systematic flaws".
In the letter, which has also been sent to the county's 11 MPs including cabinet members Phillip Hammond, Chris Grayling and Jeremy Hunt, the Surrey heads highlight the successes of comprehensive education in their area, where 95 per cent of pupils attend secondary schools rated good or outstanding by Ofsted.
"At its best, the government's selective school proposals represent further confusion and fragmentation of England's education policy," they said.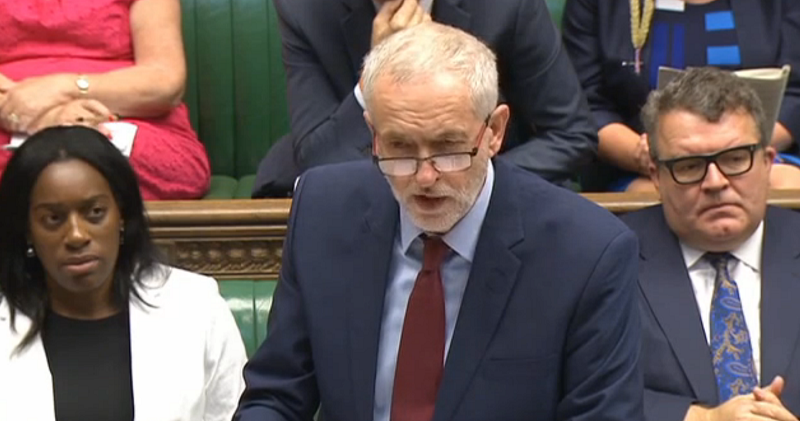 "At its worst, this policy is predicated on a nostalgic and unrealistic vision of society, the debate around which deflects attention from the real issues facing schools today: continuing funding cuts, an unassuaged and escalating recruitment crisis and the introduction of new GSCE qualifications with yet to be defined grade boundaries and, in many cases, ill-prepared specifications, to name but a few."
Although it does not currently have any fully-selective schools, Surrey is one of several counties which has grammars near its borders.
Two grammar schools in the nearby London borough of Kingston have previously included parts of north Surrey in their catchment areas. Plans to allow the Weald of Kent grammar school in Tonbridge to open a satellite site in Sevenoaks could mean the catchment area of the two Kent schools might extend further into Surrey – meaning more of the county's brightest pupils might be taken away from Surrey's comprehensives.
Cobham Free School, the only secondary in Surrey which did not sign the letter, told Schools Week its governors had not yet "reached a view" on the policy.
The letter coincides with the release of results of a survey of almost 100 headteachers in Kent, Buckinghamshire and Lincolnshire by the Kent Education Network and the think tank LKMCo.
Of respondents, most of whom were heads of primary schools, 78 per cent said it was wrong to judge children's ability at the ages of 10 or 11, and 92 per cent said failing the 11-plus could have a negative impact on children's self-esteem.
Almost 70 per cent of those surveyed said they did not believe the grammar school system should be expanded, while 83 per cent said they thought non-selective schools in selective areas faced "additional pressures" due to having higher proportions of pupils with SEND and children who do not speak English as a first language.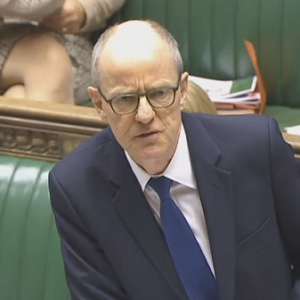 The announcement comes as opposition to the government's policies, which also include a plan to scrap the cap on selection by faith in over-subscribed schools, continues to build.
Nick Gibb will face questions from MPs today during an 'evidence check' session of the education committee, while Labour continues to work with potential Conservative rebels to defeat the policy.
It has also been announced more than 70 faith leaders, politicians and educationalists from the Accord Coalition have written to the prime minister calling for the faith selection cap to remain in place.
Under the green paper proposals, the government wants to remove the 50 per cent cap on faith-based admissions in free schools, providing they can establish twinning arrangements with non-faith schools and prove that parents of other faiths would be happy to send their children to the school.
A DfE spokesperson said: "We want all children, whatever their background, to have access to an education that will unlock their talents. That's why we will scrap the ban on new grammar schools and make more good school places available, to more parents, in more parts of the country."