A multinational catering firm at the centre of the free school meal parcel fiasco has announced plans to repay millions in furlough cash and serve more plant-based meals.
Official figures published this month show Compass Services UK claimed between £12.5 million and £25 million between December and February alone to pay staff wages.
Data has not been published on coronavirus job retention scheme payments made before last December, but Compass revealed on Wednesday it had received £119 million in government job support worldwide since the end of September.
Free school meal parcel fiasco
Compass subsidiary Chartwells, the largest school catering provider in the UK,  was forced to apologise and refund schools over inadequate food parcels provided to children entitled to free school meals at the beginning of the last lockdown.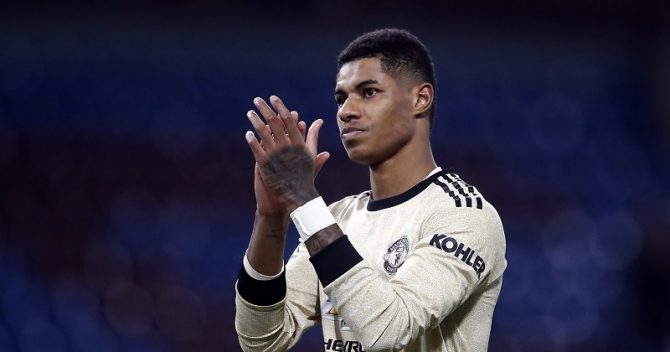 Images of food parcels shared on social media by parents sparked uproar in January.
Chartwells, a member of the Marcus Rashford Child Poverty Taskforce, said at the time the quality and quantity of produce in some parcels "fell short of our usual standards."
It said the quantity and variety of produce as well as quality assurance checks had been improved after an investigation, and also pledged it would make no profit on food parcels.
Taxpayer cash returned and plant-based meals
Now Compass has confirmed plans to return government furlough cash as it revealed its profit margins continue to rise, despite the heavy toll of Covid and lockdown on its sales.
"Today we are also announcing that the board has decided to repay the funds our employees benefited from in the half year under the UK government's coronavirus job retention scheme," it told investors as it published its half-year financial results.
The group also revealed plans this week to reach net zero in the UK and Ireland by 2030. Group CEO Dominic Blakemore pledged "more plant-based dishes," full carbon labelling of menus and more sustainable food supplies.
Falling sales, rising profit margins
The results show Compass made a 4.2 per cent margin on its sales between January and March, up from 2.7 per cent in the final three months of last year and the highest since Covid struck.
Its chief financial officer Karen Witts said it reflected group measures including a "disciplined approach to cost control across all areas of the business."
But margins remain below pre-pandemic levels, and revenues have taken a hammering over the past year with many catering sites shut.
Within its education arm in Europe, sales slumped to £360 million in the six months to the end of March, down from £459 million a year earlier. A breakdown was not available for schools or UK sales, but the company reported "small fluctuations…as lockdown measures were imposed and relaxed."
Extra cash for shareholders 'at the appropriate time'
Compass suspended dividend payouts to shareholders last year and senior staff took pay cuts to save cash.
"At the appropriate time we will resume the ordinary dividend and, with any surplus cash, additional shareholder returns," it said this week.
Sales across the wider business globally have gradually picked up however, recovering to 72 per cent of 2019 levels between January and March.
Compass is based in the UK but operates in 45 countries, with the UK making up 8 per cent of its sales and education 17 per cent of its business worldwide. It also provides food services in health, care, business, defence, sports and leisure.