Plans to pay schools to release teachers to help develop the new College of Teaching have been abandoned after a crowdfunding campaign failed.
A bid to raise £250,000 through pledges via the online crowdfunding tool Hubbub has been abandoned after it raised less than 10 per cent of its target with just two days to go until the deadline.
The Claim Your College coalition, which is behind the plans, had hoped to use the cash to release teachers to work on the development of its membership model, but will now have to rely on volunteers.
College chair Claire Dockar told Schools Week teachers had demanded more information about what the college would offer them, and said the team would continue to raise funds from "other sources, including charitable foundations" while focusing on developing its membership offer.
In January, Schools Week reported that the crowdfunding campaign, launched last October, had raised just £19,000, and the total now stands at just over £20,700, which includes a £10,000 pledge made by the Primary Science Teaching Trust.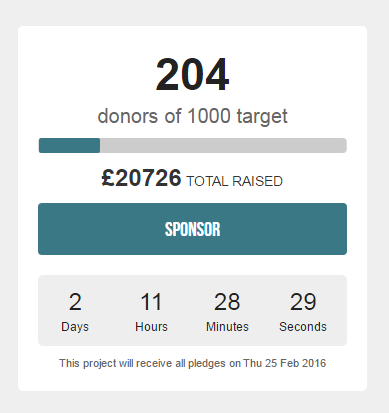 Ms Dockar said pledges already made would not be taken from donors' accounts, adding that the campaign had served another purpose – raising awareness.
Ms Docker said: "Over 20,000 teachers have been reached through the campaign and whilst there is continued interest and appetite for the college, teachers have told us they want more detailed information about what the college will offer members before they commit funds.
"We have listened to that feedback and are concentrating on launching the membership offer in the autumn."
Under proposals unveiled by the coalition, which includes the existing College of Teachers, Prince's Teaching Institute, Teacher Development Trust, and SSAT, joining the new college will be voluntary, and the independent organisation behind it will run on a charitable basis.
Costs for membership are estimated at £70 per annum, and though anyone interested in education can join, "chartered" membership will be reserved for practising classroom teachers.
Membership routes for teaching assistants and exam officers are mooted as future possibilities, but the proposal makes clear this would only happen after consultation.