The College of Teaching has today announced the 13 people who will be its founding trustees and lead on the formation of the college.
The trustees include five teachers, three headteachers and five non-teaching professionals. Each will hold the position, on a voluntary basis, for three years.
They will be responsible for strategy and engaging teachers, along with the wider profession, observing best practice in the running of a charity and working towards future membership of the College.
The government announced in March that it would fund the college to help raise the status of the profession. Conversations about the funding are still taking place.
One of the founding trustees is Claire Dockar, lead practitioner at Lipson Co-operative Academy.
She said: "I firmly believe the time for a College is now; quite simply it is essential to our future and the impetus is with us. Our aim must be to raise the profile of teaching as a profession so that it is comparable to others with their own accredited professional bodies."
Marva Rollins, a selection committee member and Raynham Primary School headteacher, said: "The founding trustees embody a group of inspiring individuals who have shown passion and drive to take forward a new voluntary professional body that exists to champion teachers."
James Kempton, an independent education and leadership consultant and former history teacher, has also been employed on an interim consultancy basis as clerk to the board.
The 13 founding trustees are:
Teachers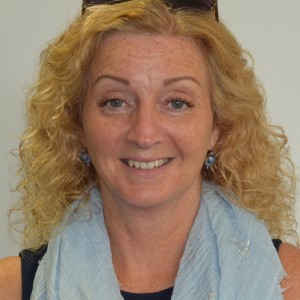 Claire Dockar – lead practitioner, Lipson Co-operative Academy, Plymouth
Ms Dockar has raised awareness of research-based practice at the school and led its teaching and learning action group, on a range of research projects including the value and effectiveness of feedback and intervention strategies.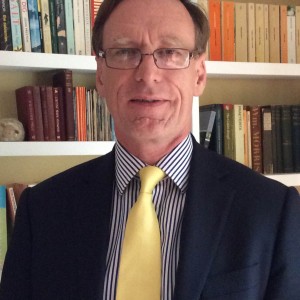 Simon Dowling – head of English, Colchester Royal Grammar School
Mr Dowling has been the head of English and head of research and development at the school for 11 years. He has been a teacher for 22 years, following a career in the army.
Paul Dwyer – director of sixth form and history teacher, Putney High School, London
Mr Dwyer has been director of sixth form and teacher of history and politics at Putney High School since 2014, having previously worked at Sir William Borlase's Grammar School in Marlow.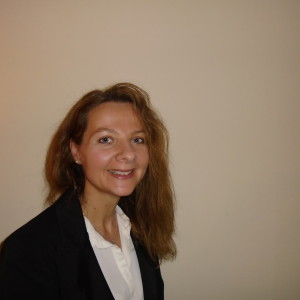 Victoria McDowell – class teacher, Bridekirk Dovenby School, Cumbria
A teacher at Birdekirk Dovenby Primary School since 2009, Ms McDowell has also simultaneously taught at Fairfield Junior School. She specialises in RE, effective teaching and learning, and research.
Malcolm Wilson – class teacher, London
Mr Wilson has been a teacher since 2014, having previously been a teacher and teacher governor at The Russell School in Hertfordshire. Previously he was a management consultant with the Nicholls Group for nearly 20 years.
Headteachers
Dr Penny Barratt – executive headteacher, The Bridge London
Dr Barratt has been executive headteacher at The Bridge London (a specialist school for Communication and Interaction and the country's first SEN Leadership and Innovation Academy) for eight years. She also runs a teaching school, after school and holiday provision and an outreach service.
Joan Deslandes – headteacher, Kingsford Community School, London
Ms Deslandes has been in post for 15 years. She is currently a member of the Independent and State Schools Partnerships Forum and governor of the London Academy of Excellence, a free school, and independent school Brighton College.
Dame Kate Dethridge – headteacher, Churchend Academy, Reading
For the past 17 years, Dame Kate has been the headteacher Churchend Academy. She is a National Leader of Education, a member of Ofsted's Headteacher Reference Group and the Department for Education's Bureaucracy Reference Group. She is also an associate director of the National Education Trust.
Non-teaching professionals with specialist skills
Paul Barber – director, Catholic Education Service
Mr Barber has been director of the Catholic Education Service since April 2013. Prior to this he was the director of education for the Diocese of Westminster for 11 years. He is a qualified barrister with previous experience as a lecturer. He has established a number of multi-academy trusts.
Professor Sonia Blandford – founder and CEO, Achievement for All
Professor Blandford is also a leading practitioner of education within the voluntary, community, charity and public sectors, with more than 30 years experience. She has founded, co-founded and led eight educational charities, and was director of research and leadership at Teach First.
Andrew de Csilléry – business leader and management consultant, Csillery Consulting
In previous years, he worked at EuroDisney, with specific responsibility for the strategic development of the business, and Tesco as business planning director.
Professor Jonathan Shepherd CBE – professor of oral and maxillofacial surgery, Cardiff University, and directs the Violence and Society Research Group
A practising surgeon and fellow of the Royal College of Surgeons. On his proposal, the College of Policing was launched and he was also instrumental in the formation of the Probation Institute. He is an honorary fellow of the Royal College of Psychiatrists, of the Royal College of Emergency Medicine and of the Faculty of Public Health at the Royal College of Physicians.
Kevin Kibble – CEO, The Nurture Group Network
Mr Kibble has been the CEO of The Nurture Group Network since January 2013. Kevin has more than 30 years' experience in management, communications and marketing. He is a trustee of the Institute of Fundraising.
For more information, visit www.claimyourcollege.org.uk