Ten schools in Manchester are featuring in an exhibition about the suffragettes and their links to the city.
Artwork from primary and secondary school pupils including posters, collages and banners exploring the key people and historic sites linked to the suffrage movement in the area are now on display at Manchester Central Library.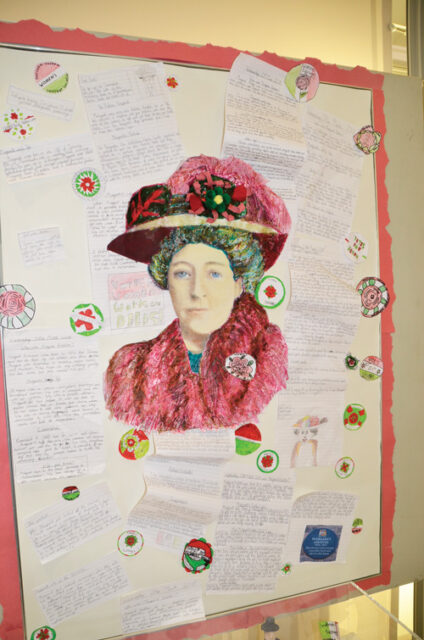 The exhibition will run until June 30, and marks the centenary of the Representation of the People Act, which gave some women the right to vote for the first time in 1918.
"Our year 7 and 8 students have produced a variety of work to show how important Manchester was to the suffragette movement," said Parbinder Dhillon, head of history at Manchester Academy, one of the participating schools. "Getting involved in projects like this has reinforced what we have been learning in the classroom.
It was hugely beneficial to our students and it has been brilliant to see them grasp this opportunity." "We're grateful for the amazing amount of work that all the students have produced to put this exhibition together," added Daisy Horsley, a local heritage education manager at Historic England.