A student who defied death and missed a month of school has achieved 8 GCSEs, with his highest a grade 7 in maths.
Kieron Simpson (pictured), a student at the Burnley-based Shuttleworth College, fell 20 feet from a disused building last year, suffering a fractured skull, broken ribs, three cracked vertebrae, a shattered kidney and a hole in his lung.
His injuries were so extensive his parents were told he might not have survived.
Despite the severity of his accident, Kieron made a speedy recovery, with occasional deafness the only hangover from his ordeal.
"I couldn't do a lot physically and I actually missed school," he said. "Some of my friends were crying when I came back as I think we all knew how close I had come to not being there.
"My parents were devastated and I just can't imagine how they felt. I don't want to put them through that again."
Kieron hasn't returned to the scene of the accident since, and now has a fear of heights.
Fellow student Nick Bond (pictured below) has managed to secure the grades he needs to pursue a future in games design, despite struggling with ADHD.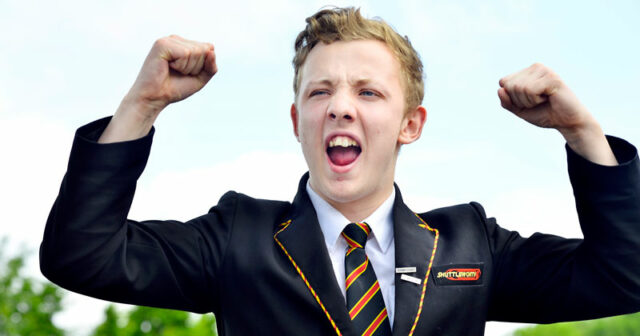 Nick admitted he battled to concentrate and retain information whilst studying for his exams, but still managed to secure the grades he needs to study a games design course at college.
"I have done much better than I expected," said Nick. "I got a number of Bs including Religious Education and I thought I had struggled in that."
"I struggled in history and RE due to my memory. I just forget so easily," he explained. "I also struggled to concentrate in English language as one question confused me and, once I get confused, I switch off but I did get back on track with it."