Teenagers across England will find out the results of their GCSEs today.
We'll be publishing the 2017 national GCSE results here.
Among those pupils collecting their results are those who attend secondary modern schools – non-selective schools that recruit from the same neighbourhood as grammar schools.
There are close to 300 schools in England that fall into the category of secondary moderns, and we'll be reporting their success stories.
We do this, not to 'condone' a selective school system, but to share the diverse stories of pupils turned down by one school at 11, who went on and succeeded at another.
If you fit the above description and want to share your school's successes, email samantha.king@schoolsweek.co.uk, call Samantha on 020 3432 1396 or find her on Twitter at @KingSamantha_
National results are out at 9.30 am and stories will be coming in throughout the day.
17.30 – And that's it until next year! Congratulations to everyone who got their results today.
16.05 – If you're curious about how your subject performed compared with previous years, have a look at our trend tables for England.
15.15 – Twins Farouq and Faisal Mansour share not only the same genes – but also the same career goal. See how the pair from Penwortham Priory Academy did by clicking here.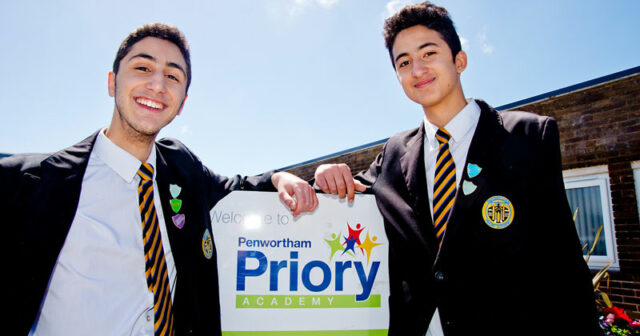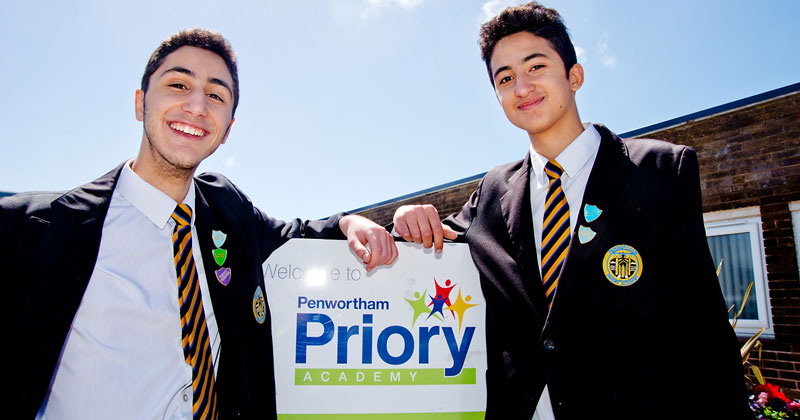 14.30 – Three sisters who all attended Blessed Trinity RC College are celebrating their last ever GCSE results day, as youngest sister Isobel collects her grades. But how did she do? (Hint: there's a clue in the picture below).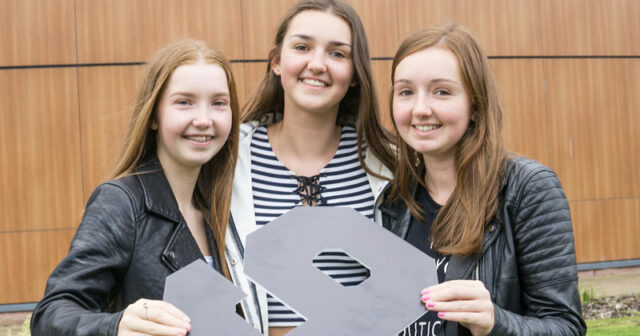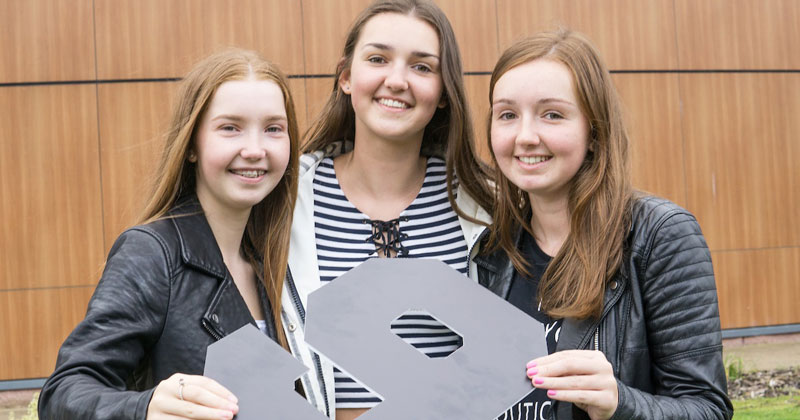 12.50 – Polish student Nikola Michalak spoke no English when she first joined Nightingale Academy in year 7, but today she has received top grades in BOTH her English GCSEs. Find out how she did it here…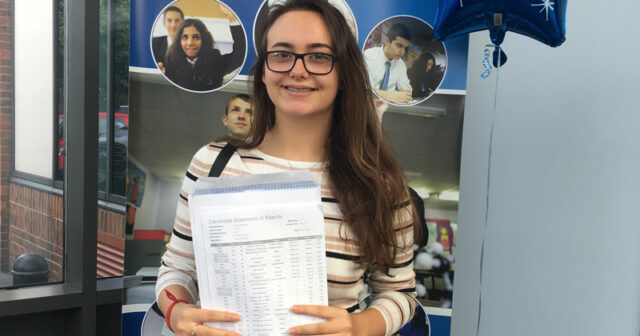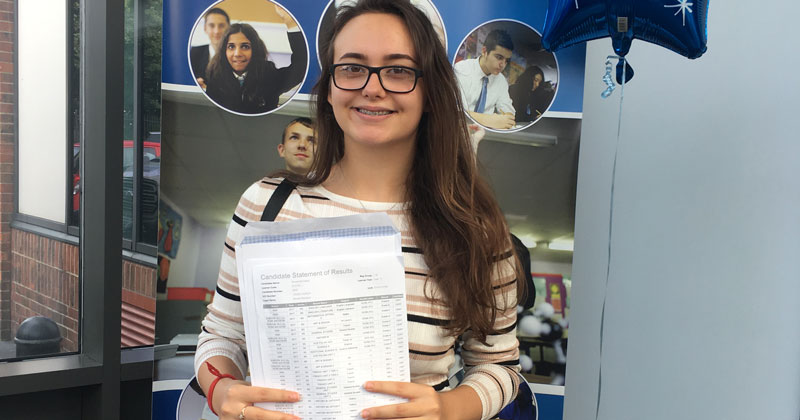 11.50 – A secondary modern's top performing girl and boy have decided to continue to the school's sixth form (much to the delight of Amersham School's headteacher Sharon Jarrett), but what grades did they achieve? Click here to find out.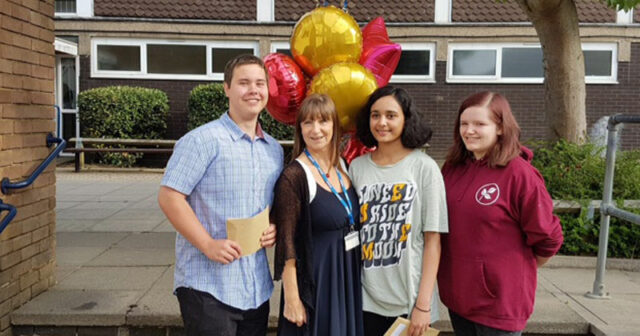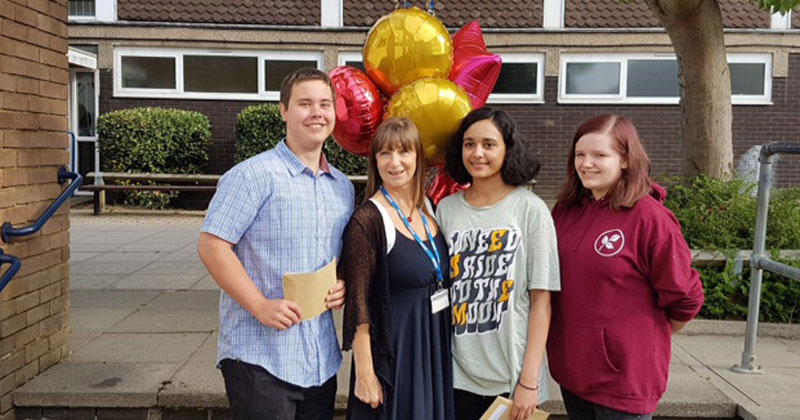 11.30 – Meet St Martin's School's top achievers! Deputy headteacher Mr Camy congratulated the group: "Following on from our A-Level success last week our year 11 cohort have done equally as well, posting our best ever GCSE results.
"They have worked tirelessly to achieve these fantastic results and I would like to thank their parents and teachers for supporting them through it. We are thrilled and extremely proud."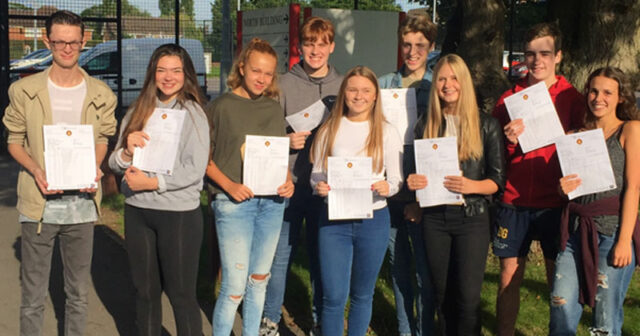 11.00 – A Shuttleworth College student who missed a month of school after falling 20 feet from a disused building has today collected his results. Who said a fractured skull was a barrier to success?  Read Kieron's story here.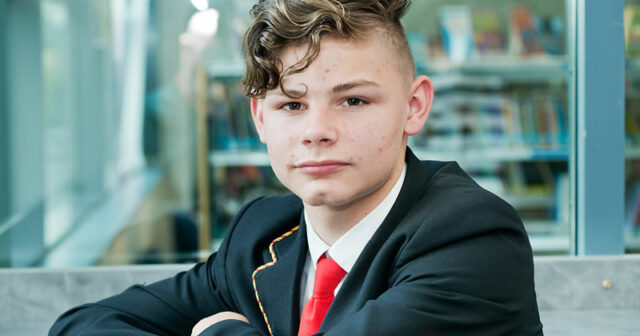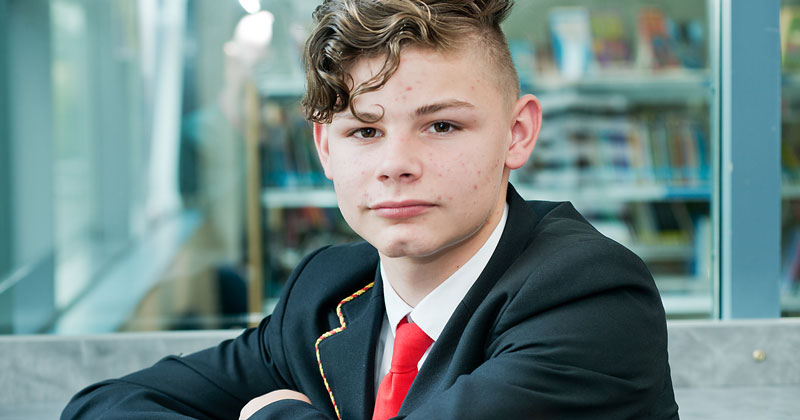 It's not just Kieron who's celebrating at Shuttleworth. Fellow student Nick Bond has achieved the results he wanted to pursue a career in games design despite struggling with ADHD. Read his story here.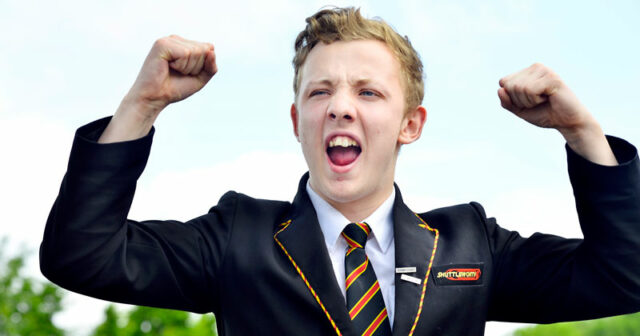 10.30 – New Rickstones Academy in Essex are celebrating a particularly musical cohort, with 100 per cent of GCSE music students achieving A* to C. Congratulations!
09.40 – More than 9,000 pupils have achieved the top grades in the reformed GCSE subjects. That's around 3 per cent.
09.35 – We've put together a list of the most interesting things we've learned this morning. Take a look…
09.30 – GCSE results are now OUT. Keep this page bookmarked and refreshed to stay up to date with everything GCSE-related.