Leading figures from the special educational needs community have backed calls for a "bill of rights" to protect pupils excluded from school, but want it to be more than just a "tick-box" exercise.
Jules Daulby, director of education at national charity the Driver Youth Trust, told MPs this morning that there "absolutely should be a bill of rights" for excluded children and their parents.
Daulby was responding to a question from Robert Halfon, the chair of the parliamentary education committee, during a hearing about the quality of alternative provision this morning. Halfon first proposed his idea of a bill of rights for excluded pupils in an interview with Schools Week in February.
I like the idea, as long as it's truly reflective of parents
Under Halfon's proposal, a bill of rights would allow proper scrutiny of their school's decision to kick them out. He is concerned about the lack of protection for pupils and their parents in situations where schools may have wrongly excluded them.
"I like the idea, as long as it's truly reflective of parents," said Daulby, who warned that panels formed to deliberate on exclusions risk becoming like SEN tribunals, where currently parents win in the vast majority of cases relating to new education and health care (EHC) plans.
"We know for instance that the SEN tribunals, there's an 80-per-cent win with regards to EHC plans. I think probably exclusion panels could end up the same."
However, the bill of rights will only work if it promotes accountability, tracking pupils in the system, and includes families "from a very early age". It must be "much more of a relationship with the family".
"I think there absolutely should be a bill of rights for parents and children that are not coping or who have been excluded from mainstream, and we should know much more about them," she said, adding that such protections must also be extended to those subject to informal exclusions, and "any child who is not having a mainstream education".
Dr Louise Gazely, a senior lecturer in education at the University of Sussex, told MPs today that some parents need more support to fight for the rights of their children than others.
"Some parents are much better placed to assert their rights than others, and one of the issues is many of the children who get tied up in these processes have parents who do not have the knowledge, the understanding, the trust, the experience to exert their rights," she said.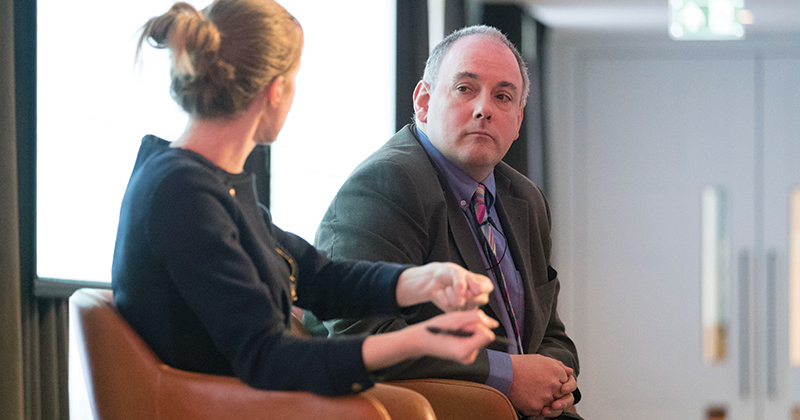 "They don't have access to advocacy either, so they are in a very dependent position on trust with professionals, some of whom do a very good job, and some of whom we know are not doing the right things. So I think it's really important to recognise that some parents can leverage the system and some can't, and we need to think about how we help them."
Daulby suggested that information, advice and support services (IASS) – council bodies that support parents of children with special educational needs – should be extended to cover excluded pupils too. These IASS bodies used to be called parent partnership services, but were renamed recently to reflect additional social care and health responsibilities.
"We know there are so many unidentified special needs for children that are being excluded, that should be broadened as well," she added. "IASS should not just be for children who have SEND. It should be for any child that has been excluded from school or is in danger of exclusion from school."