The curriculum is the business of politicians, not teachers, said Nicky Morgan, while Labour's Tristram Hunt plumped for help from overseas. And as for David Laws? Well, he wouldn't have missed the past three years for the world . . . Schools Week reports from the annual conference of the Association of School and College Leaders, held in London last weekend. And what does the association itself want? To have its blueprint for a self-improving system adopted – and then to be left alone to get on with it
School leaders want the government to take a step back from "micro-managing" education and leave them to deliver a world-class system.
The Association of School and College Leaders (ASCL) laid its ideas out in a blueprint for a self-improving system and the centrepiece of this year's conference.
It also called for an education budget that was "sufficient, equitable and sustainable" and for an independent college of teaching to be established, which the government announced funding for on the same day.
The news was welcomed by key union leaders, who said they were optimistic about the future.
But president Dr Peter Kent said: "Is it so far-fetched to suggest that government should confine itself to core functions such as fair funding and ensuring an adequate supply of teachers, and then say to the profession 'over to you'?
"This would not create a cosy little club; instead we want to commit ourselves to higher and more demanding standards than any government would ever dare ask for.
"These standards would come from shared values and a desire to do the best for every child in our care, not the short-term headlines that have so often driven policy."
His view was echoed by general secretary Brian Lightman, who added: "We want the government to take on a new role that is more strategic and step back from micro-managing things; to create the conditions for us to establish a world-class system and develop it to a high level of ambition."
An ASCL survey of 1,000 of its members, released on Friday, showed nearly nine in ten school leaders said the financial pressures they would face over the next 12 months would damage education.
Dr Kent said: "The reality is that our current system of funding is making it impossible for some schools and colleges to make ends meet.
"Even before the underwhelming offers of a future based upon flat cash, or an inflation increase that will be swallowed up by increased pupil numbers, many ASCL members are telling us that they have gone past the point where efficiency savings can be made.
"Too many institutions are having to grapple with the reality that the level of funding is not enough to sustain the quality of education that our children deserve.
"Our children only get one chance and will not understand if we tell them in five years' time that their education has been sacrificed on the altar of deficit reduction."
Dr Kent, headteacher of Lawrence Sheriff School in Rugby, also called for a national fair funding formula to replace the outdated system of allocations.
Both Nicky Morgan and Tristam Hunt pledged to introduce fairer funding, but would not commit to when.
Morgan: Leave curriculum with us
Education secretary Nicky Morgan has shot down calls for an independent commission to look after the school curriculum, insisting it's safe in the hands of politicians.
ASCL unveiled proposals on Friday to wrestle the curriculum away from Whitehall, calling for an independent commission – made up of people from across the sector including politicians and teachers – to review the core curriculum every five years and ensure a period of stability.
But, speaking on Saturday, Ms Morgan said the curriculum must remain in the hands of politicians.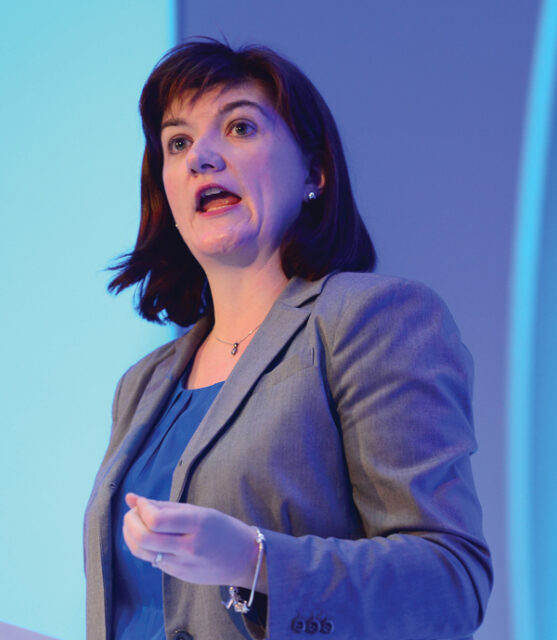 "There is one area where I depart from the blueprint – in its suggestion of taking control of the curriculum away from ministers," she said.
"Because it's my belief that what our children learn in schools must be something that is decided by democratically elected representatives.
"That isn't because I think I understand algebra any better than you do, or that Nick Gibb understands phonics any better than the teachers that teach it – although don't tell him that.
"But because I think that parents should be able to hold us to account for the decisions we make about what their children are learning and what they're not. The surest way to make sure they can do that is at the ballot box.
"That doesn't mean that we fly blind.
"As I hope you've seen throughout the process of reviewing curriculum and qualifications we've involved experts at every step of the way – but those taking the final decision must remain accountable to the public at large."
Ms Morgan also said she does not want to return to pupils getting rows of A and A*s with numbers constantly rising each year, instead preferring comparable outcomes.
The education secretary, who described her nine months in office as "fantastic", said the era of major change in education was now over.
"I want to reassure you about what that means in practice, it doesn't mean five years of constant upheaval or constant change.
"What it does mean is ensuring that the impact of those changes reaches every part of the country, every child, every family and every community.
"Both the prime minister and I are very clear that the changes we've made need time to bed in and take root."
Questioned after the speech, she added: "We've had five years of huge achievement, my next focus is to make sure that excellence is spread right across the country.
"We've said in response to the workload challenge we wouldn't introduce major change in the middle of a course and we would try to give more notice of major changes.
"I don't see at the moment things that need further major change, but we always keep an eye on the system."
Ms Morgan pledged to introduce a national fair-funding formula, but drew groans from delegates when she skirted around the question of when.
"I really would like to get on with this as quickly as we can," she said.
But Ms Morgan added there would be issues and she was wary of creating more uncertainty over funding in difficult economic times.
Hunt: Bring innovators from abroad
Shadow education secretary Tristram Hunt told delegates that he wanted innovators from across the globe to run UK schools.
He also said a Labour government would allow schools to leave failing academy chains under a system similar to the Bosman ruling used in football. (Before Bosman, a player could not leave unless his club agreed to let him go. After the ruling, a player was free to leave as soon as his contract expired.)
Mr Hunt said new break-out clauses in contracts would allow good schools to ditch failing chains for a better performing one.
Speaking on Friday, he said: "You see innovative high-achieving schools and colleges around the world do extraordinary things with the most challenging of pupil intakes – you have to wonder why we don't make more effort trying to encourage that expertise to influence education in Hull, Stoke-on-Trent, or the Medway.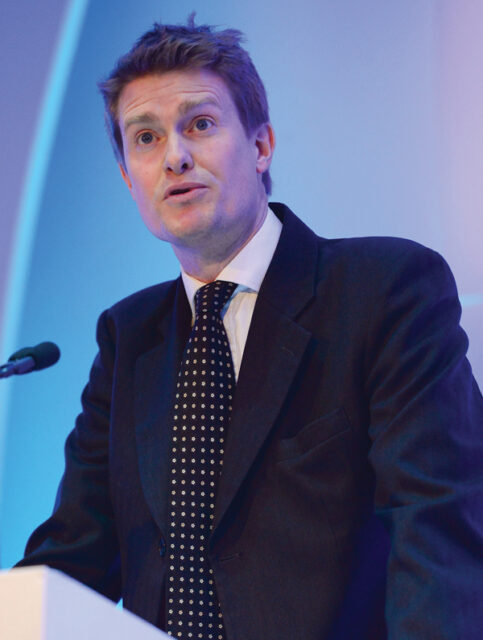 "Let's encourage these innovators to come to Britain and partner with local schools and work alongside the director of school standards to spread innovative new thinking more quickly."
He highlighted innovators in Australia, the US, Singapore and Finland to open schools in areas with low standards such as coastal towns and coalfield communities.
Mr Hunt also said too many schools struggled with "second-rate" academy chains and should be set free.
"The government has never set out a process for good schools to 'float off' from poor chains," he said.
"So I would like to see shorter contracts with clearly defined break-out clauses.
"A sort of 'Bosman ruling' for chains, where good schools could leave for a better chain more willing to serve the best interests of parents and pupils.
"And releasing outstanding school leaders to pursue innovation and improvement with the best available partners."
Mr Hunt also called time on "exam factory" schools, adding there was a "bedevilling Westminster culture".
"I call it the cult of the big reformer," he said. "A sort of alpha male compulsion to see public policy through the prism of your 'reforming legacy'.
"But you only have to see how social media has sent a shockwave through the teaching profession and its conversation about a new College of Teaching, to see how profoundly out of date this attitude really is.
"The blueprint is absolutely right – the days of education by diktat must come to an end.
"More than ever before change in education must come from the bottom-up. Through decentralisation. Through devolving power."
Harford: Life is 'very hard' for Ofsted
One of Ofsted's chiefs told the conference that inspecting British values had made life "very hard" for the education watchdog.
But Sean Harford, Ofsted national director of schools, said his organisation was not "shirking" its responsibility.
Speaking on Friday, he said: "It is one of the most important things we are doing.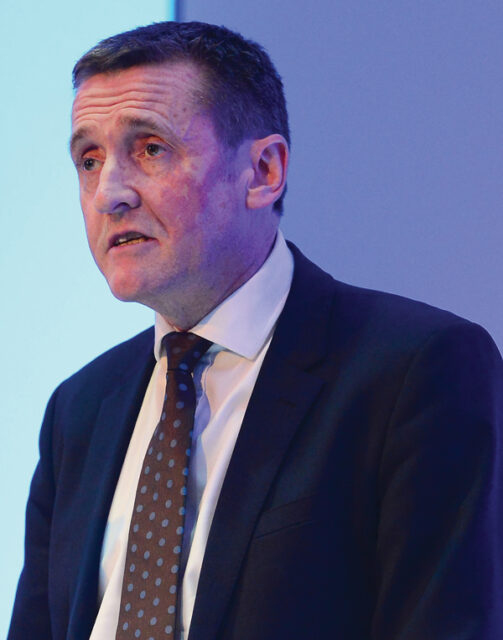 "I say this because schools, particularly those in mono-cultural areas, are on the frontline of ensuring that our society doesn't become fragmented and divided. We have all seen in recent months what can happen when this frontline is breached.
"This has been a tough call. But it is absolutely essential, for the reasons I have already mentioned, that we apply the same principles and inspect by the same standards in every school in every part of the country."
He added: "I believe we were right to go into the schools in Birmingham last year and to report our findings and judgments as we did.
"These schools deserved their previous good or outstanding ratings because the headteachers who were in control at the time had worked incredibly hard to raise standards. It was only when these same heads were pushed out or marginalised by governors that things started to go wrong.
"The episode highlighted how rapidly schools – especially those in challenging areas – can decline and deteriorate in the absence of careful monitoring between inspections."
Mr Harford also rebuked two schools in the north east, Durham Free School and Grindon Hall Christian School, who he accused of public "mud-slinging".
"We have seen in recent weeks how some of Her Majesty's Inspectors (HMI) in the north east have been at the receiving end of some particularly lurid smears and accusations about their professional conduct – some of it emblazoned across the pages of the national press and repeated on the floor of the House of Commons.
"It's of little consolation to these HMI – obliged to stay silent when their professional integrity is being called into question – that many of these claims fail to stand up to even the most superficial scrutiny.
"It is right that we have a robust complaints process, but the type of mud-slinging and public bad-mouthing of inspectors we have seen recently seems to reflect a tendency on the part of a minority of institutions to deflect attention from their own palpable failure to tackle serious issues – whether that's bullying, poor behaviour, safeguarding or inadequate teaching."
WHAT DID THE DELEGATES THINK?
Julie Rudge, headteacher, Thomas Alleyne's High School, Staffordshire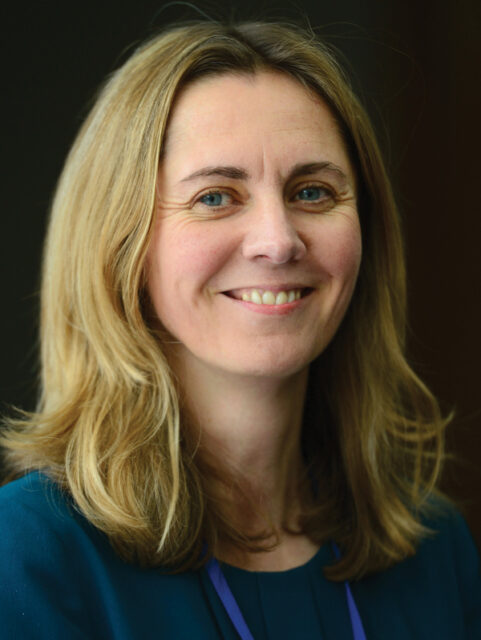 How has the conference been?
"It's been inspiring and challenging. For me as a headteacher – 11 months into post – I feel that being with other people who face similar challenges is helpful, there is a resilience and understanding. The emphasis is to stay focused on your vision."
What has been your highlight?
"Professor Steve Peters' talk on managing the mind and optimising your personal and professional life was useful. We spend a lot of time on this and emotional wellbeing is fundamental to any organisation."
Tony Corish, headteacher Bishop Challoner Catholic Secondary School, Hampshire
What will you take away from the conference?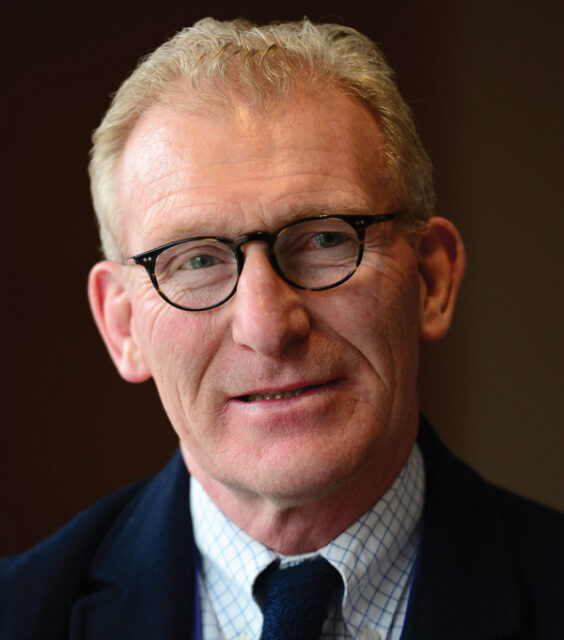 "A particular theme I will take away is grasping the future ourselves. We have to be shaping the future, we can't afford for a void to be created. It's also good to know everybody is having the same issues around recruitment as we are experiencing."
What was your highlight?
"Tristram Hunt did pretty well, surprisingly so. He can sometimes come across as not on top of things. He was particularly sympathetic to the blueprint the ASCL is trying to develop. David Laws' speech felt very much like a goodbye speech."
John Dexter, headteacher, The Trinity Catholic School, Nottingham
What has been your highlight?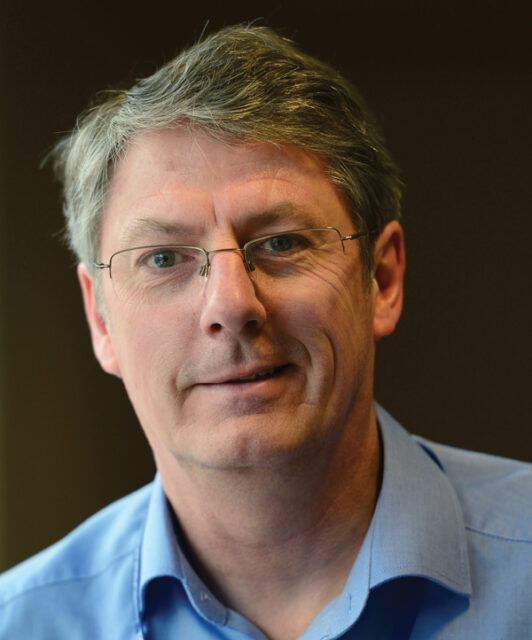 "I thought Brian Lightman's speech was fantastic. It was also interesting to hear from the politicians so close to an election, but they all seemed to be saying 'we love you and love what you do'."
What will you take back to your school?
"I want to look more at the blueprint and have that discussed by our leadership team and staff to see what is the best we can do and what do we need to do to address it. It was also helpful talking to others about the issues we are facing, including recruitment, funding and changes to curriculum. Whether politicians are listening, who knows, but it's important
we carry on whatever, as we always do."
Claire Catterall, assistant headteacher, Thomas Alleyne's High School, Staffordshire
What will you take away from the conference?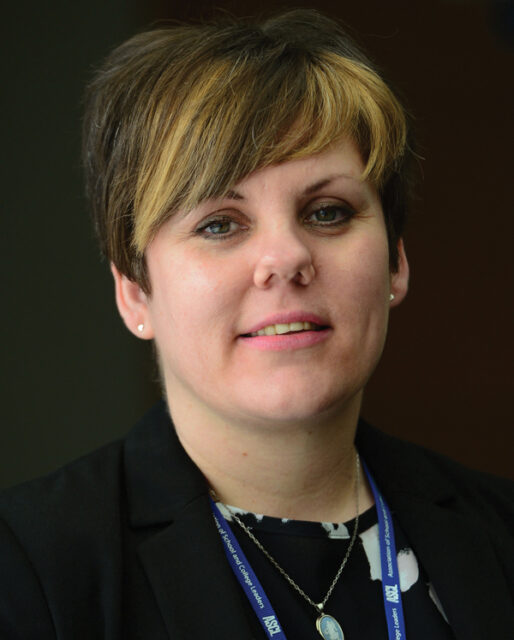 "It has reaffirmed that teaching is about absolute resilience and commitment and about what we want for our children. The energy from seeing so many people who are absolutely committed to education – that's what I'll take back into our classrooms."
What was your favourite speech?
"I was particularly impressed by Tristram Hunt, and his commitment to Stoke. I had a quiet confidence about what
he said. Recognising the need for stability and the difference this will make for our children
is important."