An Archdiocese has been accused of "ruling by diktat" after it said all schools must begin joining Catholic multi-academy trusts by September next year.
Bernard Longley, Archbishop of Birmingham, wrote to governors and heads this summer saying it was an "essential" reform to protect Catholic education.
He asked directly for the "full cooperation" of foundation governors and chairs in reaching the target. The letter, seen by Schools Week, comes five years after the Archdiocese first began promoting conversion and "multi-academy companies", as some Catholic trusts are known.
The Archdiocese covers a large geographical area that not only includes Birmingham and surrounding areas, but also spans from Stoke to parts of Reading.
Its website says it oversees 240 schools, and a September newsletter said 143 had joined 16 "multi-academy companies".
But the directive has sparked a backlash, with the NAHT union convening a local meeting of school leader members and governors today to discuss how to resist the plans.
Rob Kelsall, national secretary of the NAHT, called it an "arbitrary" date which goes against messaging from new education secretary Nadhim Zahawi.
The minister said last month he would not set an "arbitrary deadline" for all schools to be in multi-academy trusts.
Kelsall accused the Archdiocese of "ploughing on belligerently to force through academisation", despite the government itself shying away from blanket compulsion since an ill-fated 2016 bill was dropped. 2022 was the government's proposed deadline at the time.
"The Diocese are effectively ruling by diktat and it has to stop. Such behaviour has no place in a modern education service."
While conversion could be a "positive step" for some schools, it should be up to leaders and governors rather than the governnment or dioceses, Kelsall added.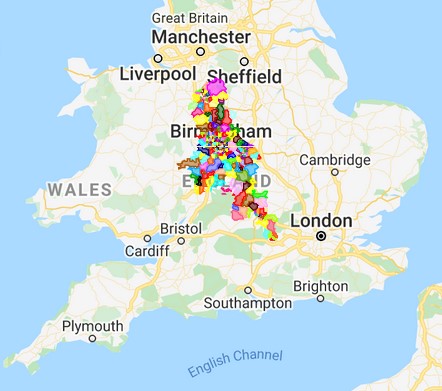 Some school leaders are "fearful of speaking out for for fear of their jobs". The union claims even some schools whose governors voted against joining multi-academy trusts or considered other collaboration arrangements had been "told they have no choice".
But the Archbishop's letter said the academisation strategy reflected "changing needs of schools" and the "educational agenda of our country".
"I know that the work of academisation has been challenging, demanding on time and resources, but it is bringing many benefits to schools."
It comes a day after a local council which wants all schools to consider conversion issued a statement with the NAHT saying there would be no forced conversions or "arbitrary deadline".
Swindon council backtracked last month on plans to convert all schools by 2025, citing Zahawi's "different line", but unions had remained concerned about its agenda.
An Archdiocese spokesperson said: "In recent months meetings have been held with a number of schools and [multi academy companies] regarding future plans for Catholic education and in each case, care has been taken to meet and listen to staff and governing bodies, and to consider and revisit where appropriate the various options available before asking schools to enter into dialogue with each other."