The future of another university technical college hangs in the balance, despite it receiving emergency funding.
East London UTC was given its second financial notice to improve last month – after a £375,000 government bailout last year. It also chalked up a £1.8 million deficit in 2020.
The college's 2019-20 accounts show the Department for Education warned governors last month it was "minded not to approve" the 14 to 19 institution's requests to expand and take on students from age 11 to improve its sustainability.
"Although negotiations are continuing, the outcome of these is inherently uncertain," the accounts say, adding that without extra cash the UTC would not be able to "meet its liabilities".
Ofsted rated the college 'requires improvement'. It has 111 students on roll.
Questions raised over government support
The situation raises the question as to whether the DfE would rather allow struggling UTCs without good Ofsted results go to the wall rather than change their business model.
Kim Donovan, the college's principal, said there were no plans to close, but declined to comment further on the ongoing uncertainty about its future.
Eleven UTCs have closed since the first technical institutions were created by Lord Baker, a former education secretary, in 2010.
East London UTC, which was first issued a financial notice in January last year, hoped the DfE would agree to extend its starting age after it came out of special measures in June 2019, say its accounts.
But "after making enquiries on the level of support from DfE and ESFA", governors concluded it "does not have adequate resources to meet its liabilities […] without further financial support from the ESFA or elsewhere".
Several UTCs have had finances probed
Eight of the 48 UTCs across the country have received financial notices to improve. Three of those have since closed.
Buckinghamshire UTC, whose financial notice was issued in 2016 and lifted the following year, also faces an uncertain future.
Its accounts reveal the 'requires improvement'-rated institution recorded a £336,000 deficit last year, and that "the long-term financial sustainability of Bucks UTC depends ultimately" on increasing its 135 students through recruitment at 11 or joining a multi-academy trust.
A proposal to join the Merchant Taylors Oxfordshire Academy Trust has been resubmitted after the DfE rejected the first application. The UTC did not respond to a request for comment.
David Robinson, director of post-16 and skills at the Education Policy Institute, said "one-on-one bespoke funding responses" were "not enough" to save the UTC model.
"In terms of the transition at 14, I don't think any amount of Baker Clause reinforcement is going to save that," he added, referring to the legal duty on schools to make pupils aware of vocational study routes.
UTCs "either need to start from age 11, or at age 16".
Recruitment at 14 presents 'challenges'
Geoff Barton, the general secretary of the ASCL school leadership union, said UTCs faced "pressures because of the challenge of recruiting pupils into a 14-19 setting".
"Solutions depend on the circumstances, and we would always say that leadership teams and governing bodies are best placed to decide on how to respond to pressures according to their context."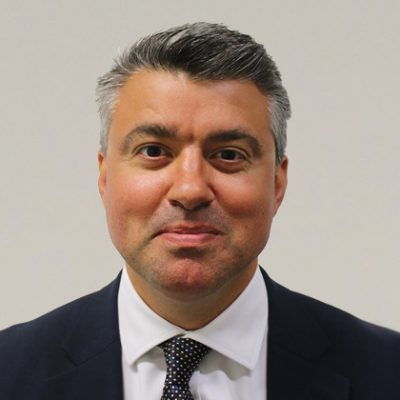 He would expect the government to provide appropriate support to any school or college facing financial pressures.
Simon Connell, the chief executive of the Baker Dearing Educational Trust charity, which supports UTCs, said the "raised profile of employer-led technical education through the FE white paper" meant many high-quality MATs wanted a UTC.
Twenty-three UTCs are in academy trusts, while four recruit from age 11.
A DfE spokesperson said "strong UTCs" played an important role in skills education. It continued to work with UTCs to address any individual challenges.