Primary school pupils are building up their knowledge of construction techniques after a lesson put on by their neighbouring college.
The five and six-year-old children at St Andrews C of E Primary School, Warrington, took an interest in the techniques after reading "The Three Little Pigs" at school.
They visited Warrington Collegiate and built their own model houses of straw, timber and brick – and then put them to the test.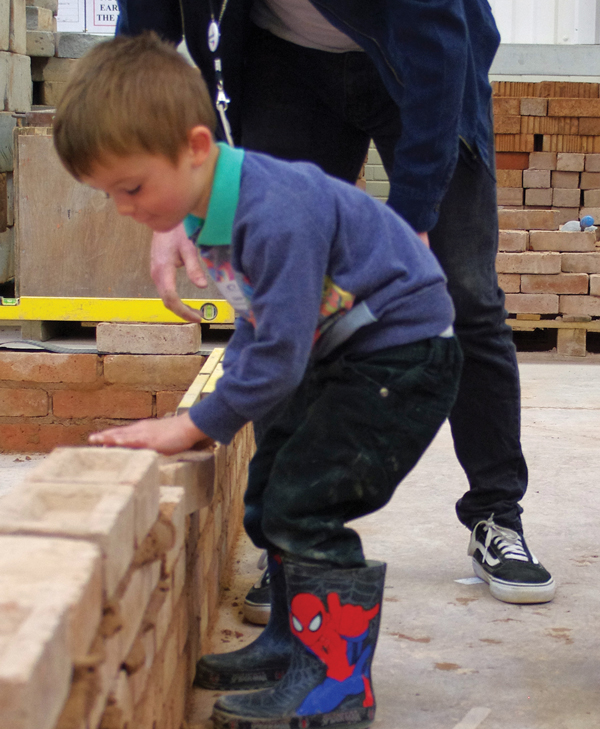 Pupil Amber Conlon said her favourite part was making the house out of lollipop sticks while friend Miya Wood said she enjoyed squashing bricks on to the wall that they built with help from college construction lecturer Andrew Atkin.
St Andrews teacher Andrea Gorman said: "We wanted the children to be able to have a real life experience in a different environment and to be able to work with other adults."
The visit ended with a tour of the workshop to teach the children about machinery, tools and equipment used in the construction industry.
Main pic: Laila Jablonskaite lays down the bricks with lecturer Andrew Atkin