Composer Andrew Lloyd Webber has given schools free rights for his newest musical, School of Rock.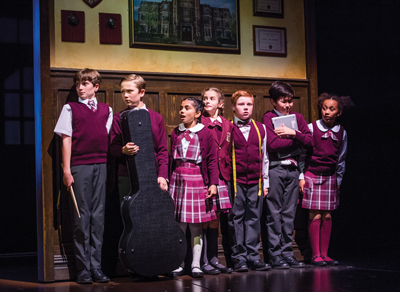 The show, which opened in the West End last November, is based on a 2003 film of the same name that follows an aspiring rock star, Dewey Finn, who poses as a substitute teacher at a prep school where he cajoles his class to form a rock group.
Speaking of the decision to waive a licensing fee, Lloyd Webber said: "I'm delighted that we are able to make our schools' licence so quickly available. I encourage teachers and their students to pick up their instruments, get going on the script and show the world everything they've got to give."
The free licence will allow schools up to five performances on their premises before the end of this year, and includes all the musical materials to download and print alongside a logo pack, education pack and teacher's guide.
For more information on how to get involved, click here.
Featured picture: The West End cast of School of Rock