Areas of England with low standards for learners and poor capacity to improve are to be targeted for extra support, with a focus on improving the supply of teachers, leaders and governors.
But the lack of detail in the white paper has prompted questions about how such interventions will be carried out.
Education secretary Nicky Morgan last week committed to creating "achieving excellence areas" across England.
Although it will not reveal a comprehensive list, the Department for Education has released a methodology document explaining how the areas will be selected for a September pilot.
A map published with the methodology shows that parts of the north east, including Northumberland and Middlesbrough, will be priority areas, along with segments of Cambridgeshire, Norfolk, the East Midlands and the East Riding of Yorkshire.
Other areas labelled "weak" include parts of Manchester, Merseyside, the Isle of Wight and North Devon.
But Schools North East director Mike Parker (pictured above) said the issues identified were not new, and more detail on the government's plans for intervention was needed.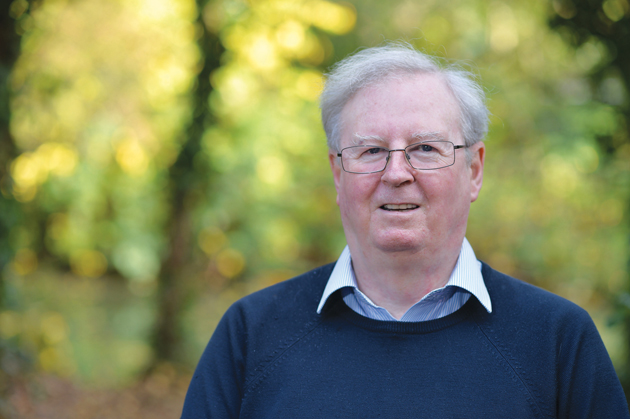 "We have been talking about these things for six-plus years.
"Particularly in geographically disparate areas like Northumberland, the teacher availability is an area of concern."
Mr Parker said he wanted more government support for existing initiatives such as the Jobs in Schools North East website, and warned ministers not to replace schemes already addressing issues with "duplicated solutions".
He said: "The government has known for a long while that there's a paucity of sponsors in the north east and they have done precious little so far. I will be interested to see how they can improve the situation in the region rather than focusing on external solutions."
The areas will be selected based on 11 indicators, with five relating to education standards such as access to a good secondary school and attainment and progress data. A further six will measure schools' capacity to improve, including availability of academy sponsors in the area and initial teacher training provider coverage.
Statistician and teacher supply expert John Howson said the methodology was "interesting" but warned it "may just be too complicated". The main issue was what the government was going to do after collating the data.
"A failure to commence the National Teaching Service 18 months after it was first announced doesn't inspire confidence that this government, one wedded to market economics, will suddenly adopt a diametrically different approach and start intervening in placing teachers and leaders in schools.
"Will they sack those already there, add these as extras teachers outside the national funding formula or just wait until a school has a vacancy?"
In its proposals, the government said there were "pockets of underperformance" across England where the school-led system was "not yet mature enough" to address issues, and committed to eradicating those issues in the next five years.
It pledged not to establish new "top-down initiatives or bureaucratic action plans", but instead said it would target schemes to ensure "sufficient high quality teachers, leaders, system leaders, sponsors and members of governing boards on these areas of greatest need, starting with the National Teaching Service".
Click on the image for a larger version
Map taken from the white paper showing educational priority areas