An academy in the south west will test pupils in year 6 to enter a newly-opened "grammar stream" in a bid to address a shortfall in pupil numbers
Swindon Academy, run by United Learning, has leafleted 98,000 homes in its catchment area advertising the 30 places it will create from next September for the "most able students", with the help of popular independent school Marlborough College.
The all-through academy, which was created in 2007 to replace Headlands School and Pinehurst junior and infant schools, hopes the new grammar stream will address problems with its reputation. Only 100 of its 180 places were filled in its most recent secondary intake.
Principal Ruth Robinson said the school had been "one of the worst in the country" as recently as 2009, when just 9 per cent of learners achieved five GCSE A* to C grades, including English and maths, but said its reputation was "lagging behind the reality" of recent improvement.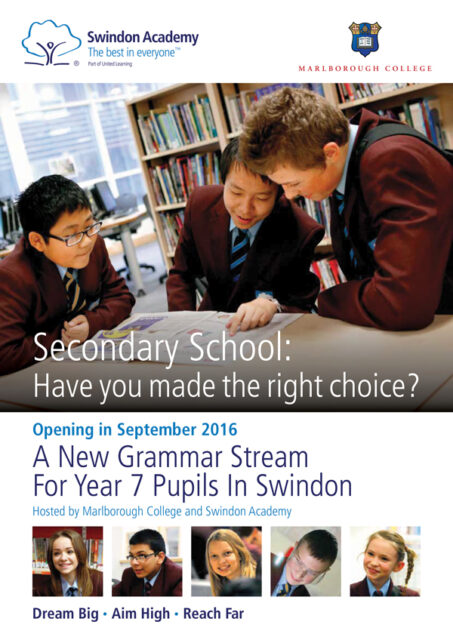 "Over the past three years there has been a big rise in achievement. Fifty-three per cent of pupils got five GCSEs A* to C including English and maths [this year], up from 40 per cent [in 2014].
"Because of its long history, its reputation is lagging behind the reality."
Ms Robinson said the grammar steam would offer more able pupils the chance to study at a higher level in a "comprehensive setting".
Swindon Academy serves two large estates. Ninety per cent of pupils are white and working class, with 59 per cent eligible for pupil premium funding.
Despite the school's recent good fortunes, Ms Robinson said some parents sent their children to grammar schools in Gloucester, a 36-mile drive away.
The scheme has the full support of United Learning's secondary academies south director Dame Sally Coates, despite her having previously spoken out in Schools Week about "underhand" tactics used by some schools to select pupils.
She said the grammar stream at Swindon was being established to "meet a very specific need for the most able pupils".
But she said it was important to make sure that "no one's chance of a place at the academy is jeopardised by its creation.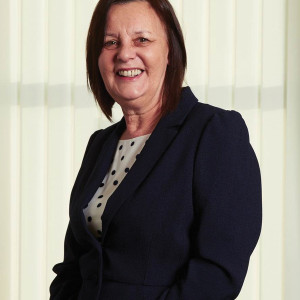 "Thus, everyone sitting the test will be guaranteed a place at Swindon Academy, regardless of how they perform. Likewise there is adequate capacity at the academy to provide places for all those who apply and don't choose the grammar stream as an option."
Pupils applying for grammar places are required to take an exam the November of their final primary year. Thirty places are available.
Ms Robinson emphasised that pupils will be mixed in other parts of school life. "They will be in tutor groups with other children, they will do enrichment with other children. They will have the huge advantage of learning with other children. For me, that's what's lacking in grammar schools. We will have the best of both worlds."
Ms Robinson added that Marlborough College will offer fully-funded bursary sixth-form places to two grammar stream pupils every year.
Schools Week recently revealed that grammar reinvigoration is already happening in some parts of the country, with Kent expanding its selective schools by 1,300 places over the past five years.
Former schools adjudicator Alan Parker told Schools Week that while the Swindon Academy move was likely "sanctioned by DfE, it does tend to subvert the 1998 legislation that forbade the creation of new grammar schools".
Local Schools Network founder Henry Stewart warned the change was a "slippery slope", adding: "The obvious indication is that any academy in the country could see this and decide to do the same thing.
"Even if it doesn't breach the law it certainly breaches the spirit of it, which is that everybody gets a chance."