A drop in pupils studying some creative subjects has been linked to the government's EBacc accountability measure squeezing students out of the arts – but data analysis by Schools Week suggests this may not be the driving the drop.
A-level figures released today have revealed "worrying" decreases in the number of pupils across the UK taking music, performing arts and drama at A-level compared to last year, with a 33.4 per cent drop in pupils taking art and design subjects at AS.
Russell Hobby, general secretary of NAHT, said creative subjects had been hit hard, adding: "This is something we need to watch carefully in future years as a continuing decline may be partly due to the impact of the EBacc at GCSE, where little room for additional subject choices means students can be limited in their choices at this higher level."
But has the drop been driven by the EBacc?
A-level figures show that for both music and drama, England actually had a smaller percentage drop than the UK average – with Wales and Northern Ireland having larger drops in numbers.
For instance, there was a 21 per cent drop in Northern Irish pupils taking music, and a 12.6 per cent drop in Wales – compared to just 7.7 per cent in England.
It suggests the EBacc, which has only been introduced as an accountability measure in England, may not be driving the decrease for these subjects.
But that might not be the case for other subjects. For instance, the percentage drop in performing arts in England (17.5 per cent) was above the UK average (15.3 per cent).
Today's figures also show a large drop (33.4 per cent) in entrants to art and design subjects at AS. Analysis shows that the average drop in England was higher (35 per cent) than the UK figure, and lower in both Wales and Northern Ireland (9.1 per cent and 9.7 per cent respectively).
But this could be explained by the government's decision to decouple AS and A-levels – with art and design one of the reformed subjects this year.
Michael Turner, director general of JCQ, said the driver for decreases is unclear, adding: "The reason why some subjects have declined by a greater proportion than others cannot be explained fully by the data, but whether students have prior experience of a subject from having studied it at GCSE may be a factor.
"It may also be influenced by the extent of emphasis that key stakeholders such as the higher education sector place on AS results. We will need data from future series to see what trends emerge."
However the National Society for Education in Art and Design (NSEAD) attributed the drop to the "corrosive" impact of the EBacc, as well as the closure of art and design AS level courses.
Lesley Butterworth, general secretary NSEAD, told Schools Week: "The society remains highly concerned but unsurprised at the continued and significant decline in AS and A-Level numbers for art and design in 2016. The 33.4% drop at AS particularly exposes the corrosive fault lines in the EBacc on the arts subjects."
Art and design subjects at A-level also fell, by 5.2 per cent, although the percentage for pupils in England was slightly below that figure, at 3.6 per cent.
Today's data release also revealed that entries in modern foreign languages had declined – French was down 6.4 per cent, German down by 4.2 per cent and Spanish down 2.7 per cent.
Despite rises in recent years, entrants to other modern foreign languages also dropped by 1.8 per cent.
Malcolm Trobe (pictured right), interim general secretary of the Association of School and College Leaders, said the drop in languages, as well as music and D&T, is concerning.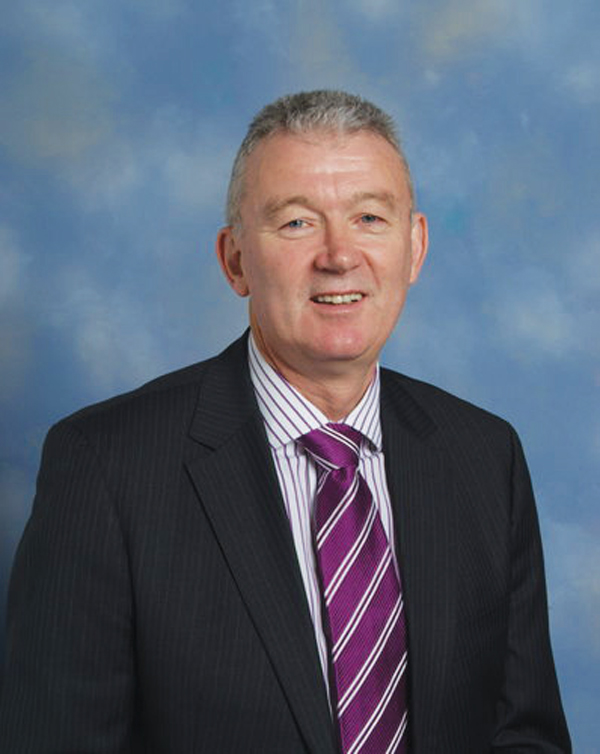 "These statistics reflect the fact that sixth forms and colleges are finding it increasingly difficult to run courses where there are relatively small numbers of students because of severe funding pressures."
He said the level of post-16 funding was "woeful", adding: "We are in danger of becoming trapped in a vicious circle where entries to these very important subjects continue to decline and there are consequently fewer people to teach them in the future, exacerbating an ongoing recruitment crisis. The government must invest more money in post-16 education as a matter of urgency."
Hobby added that the government needs to ensure there are enough trained language teachers.
Nick Gibb, minister for school standards, said: "All pupils should have access to an excellent, well-rounded education and we have invested £460 million since 2012 to increase access to the arts.
"AS and A-level statistics do not tell the whole story. Many students do not take academic qualifications in the arts but nevertheless continue to enjoy taking part in the arts, in school and out, but singing in choirs, playing in orchestras and bands, and acting in school plays."