A national science competition in which school pupils attempt to solve global health problems has announced the 20 projects that have made it to the final round.
Run by the British Science Association with the support of the Bill and Melinda Gates Foundation, the Youth Grand Challenges initiative asked 11- to 19-year-olds in schools across the UK to invent innovative ways to mitigate infectious diseases.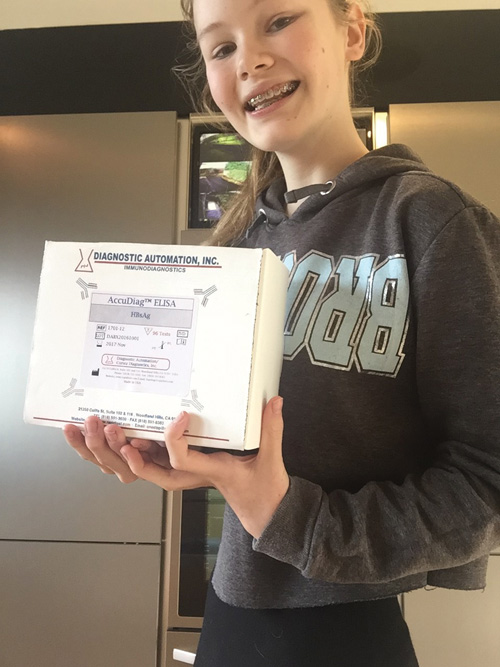 Thousands of schools took part, with projects ranging from curing mosquito-borne diseases to transporting medicines in the developing world. Fourteen-year-old student Blaise Cloran from Our Lady of Sion School even came up with a new, quicker method of diagnosing hepatitis by combining an ELISA test with silk fibroin.
Pupils entered one of four categories: discovery, requiring five hours of work; bronze, requiring 10 hours and focusing on transferable skills; silver, requiring 30 hours on a project; and gold which took up 70 hours on a project that contributes something new to the scientific or technological community.
A silver finalist from Sheffield High School, 15-year-old Lucy Pirzada, created a website to help educate people on the importance of vaccinations.
"I really enjoyed carrying out my project," she said. "It has helped me see how technology is used in a medical way to help combat so many infectious diseases, and the massive impact vaccines have on global health."
The final projects will be judged by Dr James Logan, a TV presenter and academic from the London School of Hygiene and Tropical Medicine, former Blue Peter presenter Konnie Huq, and Alexandra Rutishauser-Perera, the head of nutrition at Action Against Hunger UK, at the grand final on December 7.
Prizes include a fully-funded place at a two-week science and enrichment programme, the London International Youth Science Forum, a £1,500 travel bursary, the chance to work as a field scientist through Anturus, and a visit to a research institute of the winner's choosing.