To mark National Careers Week, pupils at four Yorkshire schools worked with Burberry to explore career options in the fashion industry.
During a series of one-day workshops, Caedmon College, Eskdale School, Graham School and George Pindar School pupils explored textiles and materials science, including printable electronics and augmented reality, as well as designing their own trench coats.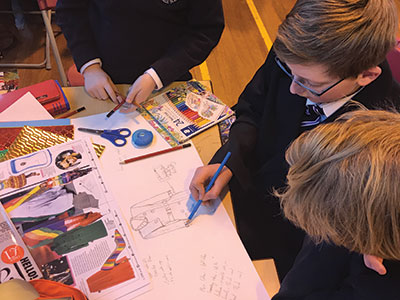 The workshops are part of a partnership between the Burberry Foundation, the Careers and Enterprise Company and education charity the Ideas Foundation. Pupils got to explore the various career routes in fashion, from garment technology and communications, to sound engineering and production.
"We know that young people need encounters with employers in order to gain meaningful insights, make informed choices about their futures and develop necessary skills for the future workforce," said Claudia Harris, chief executive of the Careers and Enterprise Company.
"This is a great example of what can be achieved."