The winners of the sixth annual Shine A Light Awards have been revealed during a ceremony at Pearson's London headquarters.
A national competition which celebrates those who help and support young people to develop their speech, language and communication skills, the ceremony was hosted by Adam Hess, a stand-up comedian, actor and TV writer, who himself struggled with dyslexia and a fear of public speaking in his youth.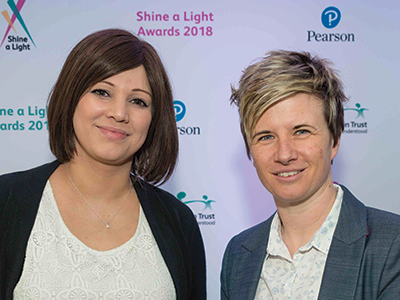 There were 10 award categories this year, including 'primary school of the year', 'secondary school or college of the year', 'young person of the year' and 'the Pearson outstanding achievement award'.
Pendle Primary Academy in Lancashire took the top spot in the 'primary school of the year' category for investing in a speech and language therapist who works with parents, staff and NHS specialists to find out the needs of children due to start at the school, and provide them with the support they need when they start in reception.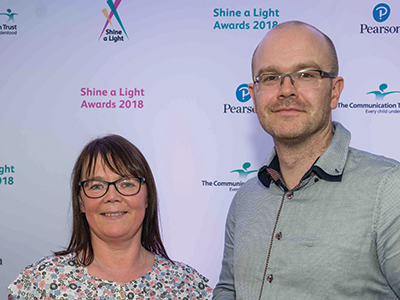 London's Isaac Newton Academy took home the 'secondary school of the year' title for the support it provides to its EAL students, who make up 62 per cent of the school's student population, with a team of staff monitoring their development and regular visits from a speech and language specialist.
"The dedication of teams and individuals to improve the communication skills of children and young people is humbling. As a child, I struggled greatly with dyslexia and an immense fear of public speaking, if it wasn't for the support I received when I was younger I wouldn't be in the position I am today," said Hess.
The 'young person of the year' award was presented to 12-year-old Jonathan Bryan, who was recently the subject of a CBBC documentary, Locked-in Boy. Despite having severe cerebral palsy, and being quadriplegic, oxygen-dependent and non-verbal, he established the Teach Us Too campaign, which urges professionals to recognise the potential of their students.