Ofsted chief Sir Michael Wilshaw has hit back at claims former Education Secretary Michael Gove considered replacing him, saying he was not surprised given "smear campaigns" against him.
Sir Michael responded to a report in the Guardian featuring an internal Department for Education (DfE) memo from last year by Mr Gove's former special adviser Dominic Cummings.
Mr Cummings strongly criticised the chief inspector's performance and described the education watchdog as "not accountable for their failures".
The memo said: "Despite constant pressure from us and constant assurances, there is no evidence that [Wilshaw] is substantially changing the organisation — and considerable evidence from a constant flow of blogs and emails that problems are either the same or getting worse.
"People who talk to MW say they are not confident in his management abilities.
"It seems he cannot break the cycle of speeches and media attention — this cycle continues regardless of however many times he is asked to focus."
However, Sir Michael said: "The document leaked to the Guardian comes as no surprise to me. Indeed, I raised my concerns publicly about plots and smear campaigns against Ofsted and me personally by political advisers back in January.
"I am in good company. The Prime Minister and Deputy Prime Minister have also come under fire from one particular former adviser to Michael Gove."
He added: "I will not allow Ofsted to be politicised and I will not be swayed from making the difficult decisions that are sometimes necessary to raise standards in our country.
"Nor will I be deterred from shining a spotlight on poor performance, whether in academy chains, free schools or local authority schools, no matter how uncomfortable this may be for some people.
"Of course, Ofsted is not perfect but I firmly believe we are a force for good."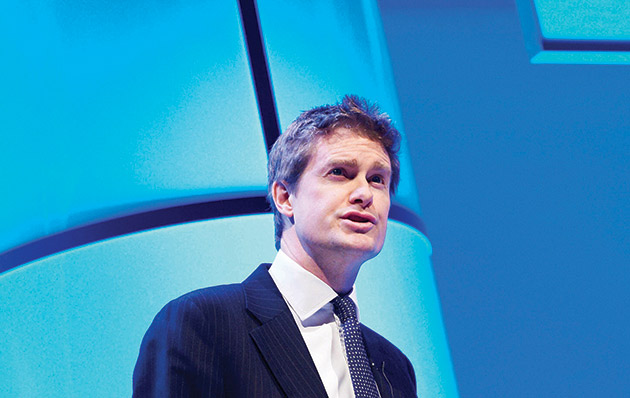 Since leaving the DfE in January, Mr Cummings has been an outspoken critic of the Coalition, with tough words for both Prime Minister David Cameron and Deputy Prime Minister Nick Clegg.
Nevertheless, the Guardian also quoted a source close to the DfE as saying that before Mr Gove left office in the summer there were "serious discussions at the top of Whitehall" about replacing Sir Michael.
Mr Wilshaw said: "We will always encounter those who wish to undermine the important work we are doing for their own narrow interests. If that is the price of genuine independence, then it is one worth paying."
Shadow Education Secretary Tristram Hunt called for ministers to explain to Parliament "the actions of this government" over the row.
"This raises very serious questions for David Cameron's government about its systematic attempt to undermine Ofsted and destabilise Her Majesty's Chief Inspector," he said.
"The press briefings against Sir Michael Wilshaw, the sacking of [Ofsted chairperson] Sally Morgan and this revelation: the evidence is now unequivocal. It's totally unacceptable and ministers should come to the House of Commons to explain to Parliament the actions of this government"
A DfE spokesperson said that it did not comment on leaked documents, but said: "Sir Michael Wilshaw and Ofsted are doing a very important job, including critical work around child protection.
"The Secretary of State has a constructive working relationship with Sir Michael."