The government wants to rush through its plans for a post-qualifications admissions (PQA) system for universities "without legislation", the education secretary has said.
Gavin Williamson told the House of Commons today that "we really want to bring PQA forward as rapidly as possible", and said he would like to do it "without legislation and in cooperation with the sector".
We really want to bring PQA forward as rapidly as possible. We would like to do that without legislation
But the government will still drive the reforms forward even "if we aren't able to have that cooperation", the education secretary said.
The Department for Education launched a consultation in January on proposals to allow pupils to receive offers from university based on their actual grades, rather than predictions.
The consultation set out two different proposed models, one which would see pupils apply to university after receiving their A-level results, and another where pupils would make 'pre-qualification' applications but would only receive offers after results are announced.
The first model would need a longer application window, created by moving A-level results day forward from mid-August to the end of July and pushing back university term start dates to "no earlier than the first week of October".
Asked about the progress of the reforms during education questions today, Williamson said the consultation closed in May "and we're looking at the response from that consultation very closely".
"We really want to bring PQA forward as rapidly as possible. We would like to do that without legislation and in cooperation with the sector but if we aren't able to have that cooperation we will drive this forward.
"All the evidence from the Sutton Trust and so many others is clear that PQA goes to help children from the most disadvantaged families more than any other. That's why we will make it happen."
Williamson 'very committed' to Catholic sixth form college academisation
The government changed the rules in 2015 to allow sixth form colleges to become academies, and in doing so avoid paying VAT.
But Catholic sixth form colleges have complained that they are still prevented from converting because their religious character would not be maintained.
Today, Williamson was asked by Tory MP Bob Blackman whether he would allow an amendment to the skills and post-16 education bill currently making its way through Parliament "to provide an opportunity for Catholic sixth form colleges to academise with the legal protections they need".
Williamson said he was "aware of how important this is, and we look at all legislative opportunities to see as to how this can best be done and we're very committed at the earliest opportunity to make it happen".
"We do want to see Catholic sixth forms be in a position to be able to academise, because we've seen the benefits that that can bring to so many schools, and I'll happily work with my honourable friend and others to ensure it happens at the earliest moment."
Still no date for summer-born law change
Campaigners have been waiting for many years for a change to the law regarding summer-born children – those born between April and August.
Currently, parents and carers can request permission from their local authority to have their child start in reception a year later than usual, but it is up to the council to determine the circumstances in which requests are granted. A consultation on changes to school admissions was published last year, but will not propose changes for summer-born children.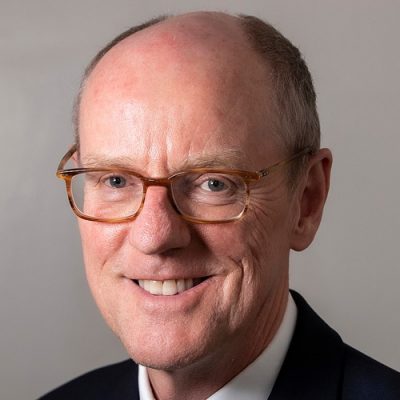 The latest research from the government found that 88 per cent of requests for delayed entry were approved in 2020, up from 81 per cent in 2016. A fifth of councils now have a policy of agreeing all requests, up from 9 per cent in 2019.
Asked about progress on the matter today, schools minister Nick Gibb said the government had published guidance last year on delayed admission, and would "legislate when parliamentary time permits".
DfE developing 'evidence-based strategy' on tech in education
Gibb told MPs today that the government was "building" on the DfE's investment in devices, platforms training and digital services to "develop an evidence-based strategy for the most effective long term approach to digital technology in education".
It comes after he told BettFest in January that the government was "exploring options for a strategy to create a more resilient education system, built on firm digital and technological foundations, which improves outcomes for all children and adults in education".