The majority of respondents to a consultation on new relationships and sex education lessons disagreed with the government's proposals, new documents show.
The documents reveal significant disquiet over the age-appropriateness of RSE content for both primary and secondary school pupils, with teaching on LGBT relationships a particular bone of contention. Proposed new health education lesson content was far less controversial.
Despite the response, Damian Hinds, the education secretary, confirmed today that he will proceed with only minor amendments to the reforms, which will come into effect next year.
We believe that these proposals are a historic step in education
Ministers have clarified that it will be up to schools when they teach about LGBT issues after a "large number" of consultation respondents objected to their plans. Schools will still be expected to teach the content, but the timing of lessons will be up to headteachers.
Other content added since the guidance came out in draft form last year includes a new requirement to teach secondary pupils about female genital mutilation and other forms of abuse. All pupils will also be taught of the dangers of excessive use of electronic devices and the need to ration time spent online, and there is also new content on character and values.
Although a right for parents to request their children are withdrawn from sex education has been retained, the government has clarified that headteachers will have to take into account pupils' special educational needs when assessing such requests.
From 2020, relationships and health education will be compulsory in all schools, while sex education will be mandatory in all secondary schools. At present, academies are not forced to teach the subjects because they don't follow the national curriculum, and sex education guidance for other schools has not been updated for 19 years.
Speaking in Parliament today, the education secretary Damian Hinds hailed "a historic step in education that will help equip children and young people with the knowledge and the support they need to form healthy relationships, lead healthy lives and be happy and safe in the world today".
But the consultation response reveals the government did not receive the support of the majority of respondents for many of its proposals. For example, 64 per cent of respondents said the proposed content for relationships and sex education at secondary level were not "age-appropriate", while 58 per cent raised the same concern about relationships education at primary.
A "large proportion" of respondents also disagreed with the position on teaching about LGBT issues set out in the guidance, the government said, but ministers, who have added a clause making it clear it's up to schools when LGBT issues are taught, believe they have identified the right approach.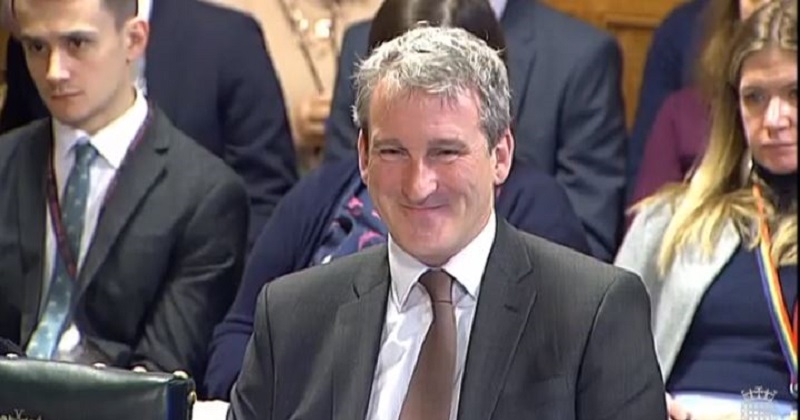 "Pupils should be able to understand the world in which they are growing up, which means understanding that some people are LGBT, that this should be respected in British society, and that the law affords them and their relationships recognition and protections," the response said.
Pupils growing up in families with LGBT members or beginning to understand they may be LGBT themselves "should feel that relationships education and RSE is relevant to them". At the same time, it should be up to schools to make decisions "about what is appropriate to teach on this subject and when based on the age and development of their pupils".
Schools should involve their parent body in these decisions, "informing them clearly and in a timely manner about what and how their pupils will be taught", the government response said.
"The government believes that this is the right approach to teaching about LGBT, and as such, this is set out in the guidance and will be made clear to schools through communications and further support they receive to deliver these subjects."
As set out in last year's draft guidance, parents will retain the right to withdraw their children from sex education at any point up until three terms before they turn 16. After that, it will be up to the pupil to opt in to sex education lessons.
Of 11,186 consultation responses, 31 per cent were from parents, 11 per cent were from grandparents and two per cent were from young people.
A further 29 per cent were from other "interested individuals".
Eight per cent of respondents were teachers, seven per cent were other education professionals and three per cent were organisations or teaching unions. Two per cent were headteachers and one per cent were governors.