Improving classroom practice is a top priority for most school leaders, but how? Sophie Scott set out to look at a new trend for getting help from friends
One of the dozen or so working groups set up by education secretary Nicky Morgan focuses on teachers' professional development. The group has yet to report back and will set out a standard for continued professional development (CPD).
Its independent members have backgrounds in school leadership, academia, and frontline working. The chair is David Weston, the chief executive of the Teacher Development Trust, which currently offers member schools in its network an opportunity to audit their CPD offering.
Schools Week visited one school as it was being audited to find out more about the process, and what others could learn from it.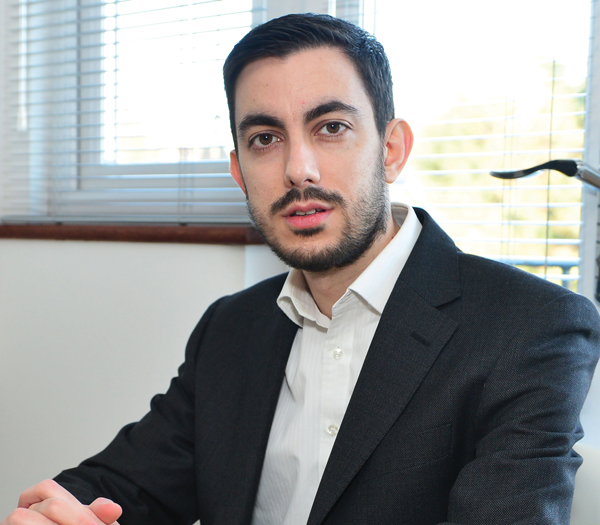 Roding Valley High School, in Loughton, Essex, is in the middle of its second audit from the Teacher Development Trust (TDT) Network, a peer evaluation of the way the school uses, embeds and prioritises its CPD. Last time around it achieved bronze; schools are awarded gold, silver, bronze or pre-bronze – with gold being the highest.
The TDT recognises that ambitious school leaders will want to focus on the CPD of their staff, and challenge what they have on offer. But development costs money. This is not something a school with a limited budget or crumbling buildings should prioritise, as Mr Weston points out.
"That's not to say it's not important. I think many schools think about CPD as an add-on and it is a real missed opportunity and it can fix bad practice and culture within the school."
He said the TDT, and the best schools, work from a bottom-up approach – the teachers should be setting the CPD agenda with the pupils in mind and the senior leaders listening to what the staff want, rather than the senior leadership team (SLT) deciding what needs to be done.
There are currently 120 member schools, from across the country, and 84 of those have so far had audits. What can be noticed from the results (above) is that very few have achieved gold – suggesting there is a lot more that schools can be doing to improve CPD.
Judith Hodges, teacher development co-ordinator, leads the school's teacher development and has had responsibility since September 2014.
She said one of the most useful aspects of the scheme is the chance to visit other schools. A former colleague visited another member school to see an already-established "outstanding" sixth form before Roding opened its sixth form.
But this is a key point when it comes to CPD; having the time to do such things is a bonus, but more teachers need it to be able to embed practice and learn more.
Ms Hodges said the school has been able to send staff to a number of different schools and events to help with CPD and said it was not just formal learning that was important, but the informal discussions that took place.
She added: "The process is really positive. Having the survey means you can get a wide range of views from staff anonymously; people can be really honest and that's then measured against the views of SLT in terms of where we are at is really useful."
Those involved push aside any suggestion that the visits are like a "mini-Ofsted", emphasising the collaborative and grassroots side of the process.
One of the main barriers to effective CPD is a lack of time and prioritising by senior leaders. As more schools become involved in the network, says Mr Weston, CPD's importance needs to be recognised. The trust says there is no clear way of evaluating the impact of good CPD on learning outcomes – schools themselves must find a way to do that.
Roding Valley has since been re-awarded bronze status for its CPD, with a significant number of improvements since its previous award.
HOW DOES AN AUDIT WORK?
The audit consists of three elements: a self-evaluation form completed by the leadership team; a whole staff survey, completed online, to get frontline opinion; and an assessment from another member organisation.
A full report is given to the school, giving detailed feedback, and a "medal" rating (gold, silver, bronze or pre-bronze). Strengths are publicised on the members' area of the website so other schools can see good practice.
The insider perspective:
Phil Stock, from Greenshaw High School in Sutton, was taking part as an auditor at Roding Valley High School for the first time.
Mr Stock, the school's assistant headteacher with responsibility for professional development and teaching and learning and English teacher, will work with the Teacher Development Trust to compile a final report for the school.
Over the day, Mr Stock (pictured right) and the TDT speak to an NQT, the headteacher, the CPD lead, a middle leader, an experienced classroom teacher, support staff, a teaching assistant and a governor to assess how the school is doing on CPD.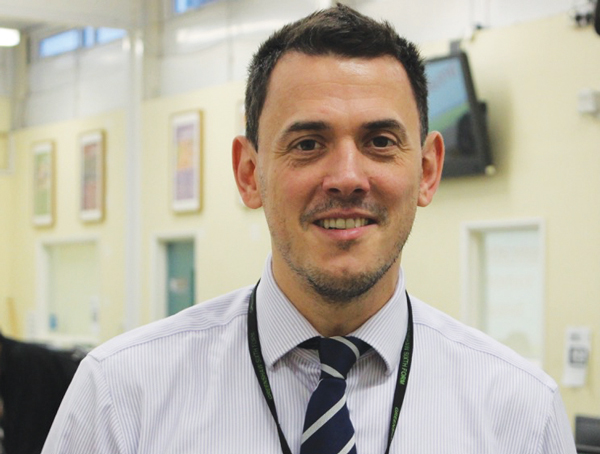 Mr Stock has been on the receiving end of a visit, so can empathise with the process, but also on the day-to-day challenges schools face. He said: "Being a colleague allows me to give feedback from a similar position, and I understand some of the challenges as many are exactly the same that we face.
"That is something that I think everyone in the profession can really relate to at the moment with how things are going. It's good that staff can have a mechanism to talk about how they really feel about the school's attitude to CPD.
"One of the challenges of this role is also talking to schools where they might not have done as well as they think they have. It will be difficult. But that's not it. That means you can have a productive conversation and you can work together to prioritise and take action.
"Schools can continually improve. It's not like you are outstanding and that's it. There is always room to grow and develop."
He said the rubric used to evaluate schools was rigorous, but allowed them a chance to "zoom in" on CPD.