This week the Careers & Enterprise Company (CEC) celebrated the work of schools, colleges, businesses, and careers professionals with its annual awards ceremony for 2018.
Over 200 nominations were accepted for the nine categories and the winners were chosen by panel of independent expert judges.
"Across the country schools and colleges are making progress towards world class careers support as laid out by the Gatsby benchmarks. Just last month Ofsted remarked on the improvement across England," Claudia Harris, chief executive of the CEC, said.
"Our award winners provide further inspiration for schools and colleges designing their careers offer and seeking to provide their students with the best possible start to their working lives."
Three finalists in each category were whittled down to one overall winner, with the champions announced in a ceremony at the CEC annual conference today at Newbury Racecourse in Berkshire.
The winners
Careers Leader of the Year – Charlotte Selley
Charlotte Selley oversees careers and enterprise provision from Year 7 to Year 11 at 'outstanding' Penrice Academy in Cornwall.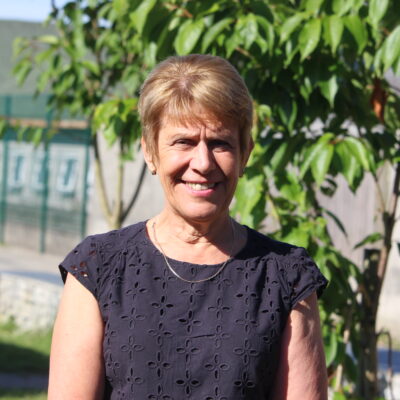 The programme includes a scheme of work created by Selley that teachers deliver in tutorial time, as well as practical workshops, talks and visits.
The impact of the work is tracked with the CEC's online careers benchmark tool, 'Compass'.
Selley said she was "over the moon". "It's thanks to a lot of people; the students are absolutely fantastic. I hope it will raise the profile of careers county-wide.
"The key is leadership support. Start small and build on good practice."
School or College of the Year – Matravers School
Matravers school, an Ofsted 'good' secondary school in Wiltshire, has committed to a wide-ranging programme of careers education. It offers fairs from year 7 with over 50 local employers, mock interview days from year 9, CV checks from employers, university and workplace visits, and a termly careers bulletin with local labour market information.
Pupils at risk of becoming NEET (not in education, employment or training) also meet regularly with employer mentors.
Michelle Drewitt, acting assistant headteacher, said Matravers aims to "broaden the horizons" of pupils.
"We work tirelessly to make sure our students have the best possible opportunities. This award is a testament to the links we've been able to form with local employers and their support."
Careers Adviser of the Year – Kerry Clifford
Clifford has been a careers adviser for 16 years and currently works with the Stephenson Trust in Milton Keynes, covering four sites including a social, emotional and mental health special school and three pupil referral units.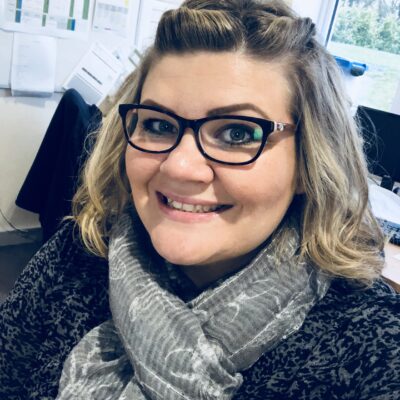 She produced a comprehensive plan on how to tackle the Gatsby career benchmarks, including adjusting her yearly timetable to support vulnerable pupils through their transition from school into post-16 destinations.
"I take a wraparound care approach," Clifford said. "We carry out careers education throughout school but also maintain contact once pupils leave to help to make sure they don't drop out. We want them to be successful so much."
SEND Careers Provision of the Year – The Castle School
The Castle School, an 'outstanding' three to 19 special school in Berkshire, runs a 'World of Work Programme', designed to help pupils make informed choices about their future.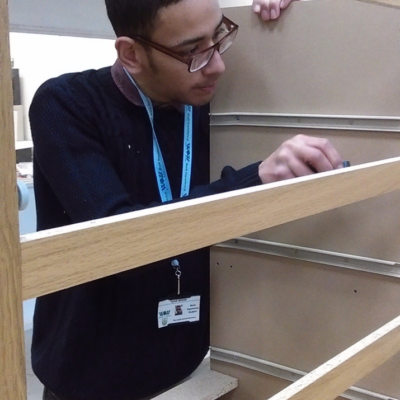 Work experience placements and links to around 70 employers help to raise pupils' career aspirations and boost their skills, confidence and independence.
Assistant head James Whybra said: "There is no way we could do this without the support of our teachers, assistants and parents.
"The fact that we are getting so many of our students into paid employment is the end goal. We believe that any student with the drive and the desire to gain employment can do, no matter what ability or disability they have."
Enterprise Adviser of the Year – Roger Wilson
Wilson was recruited in January as an enterprise adviser for Queen Katherine School secondary school in Kendal, which is rated 'requires improvement' by Ofsted.
The school had no careers provision when Wilson joined, but the new offer he has created was 'highly commended' by the education watchdog in an inspection in May.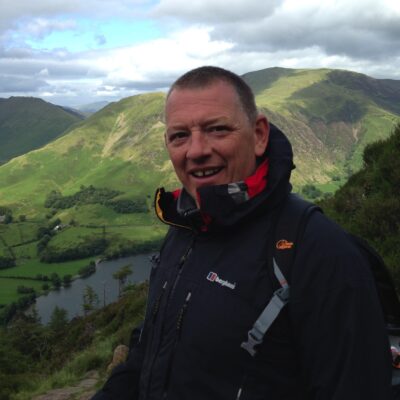 He has established an extensive network of employers and works with the school's careers lead to monitor the progress of disadvantaged pupils.
"It was a complete surprise, I'm delighted," Wilson said. "It has to be about the pupils and making sure they can make the best-informed decision about what they will do in the future."
Provider of the Year – Science Oxford
Science Oxford is part of The Oxford Trust – a charitable trust focusing on science, technology, engineering and mathematics (STEM).
Its schools outreach work reaches over 16,000 primary and secondary school pupils annually.
Over the past year Science Oxford has worked with 45 secondary schools and colleges, supporting 1,524 students.
They have delivered workshops with volunteers from business in areas like engineering and genetics, and arranged work experience with organisations including Oxford University, BMW and Specsavers.
They have also introduced effective 'girls only' sessions to encourage them to engage with STEM subjects.
"Girls seem far more confident and talkative than in a mixed group," said Karen Bell, STEM projects manager. "We hope to build on our programme further next year, there is a need to change attitudes."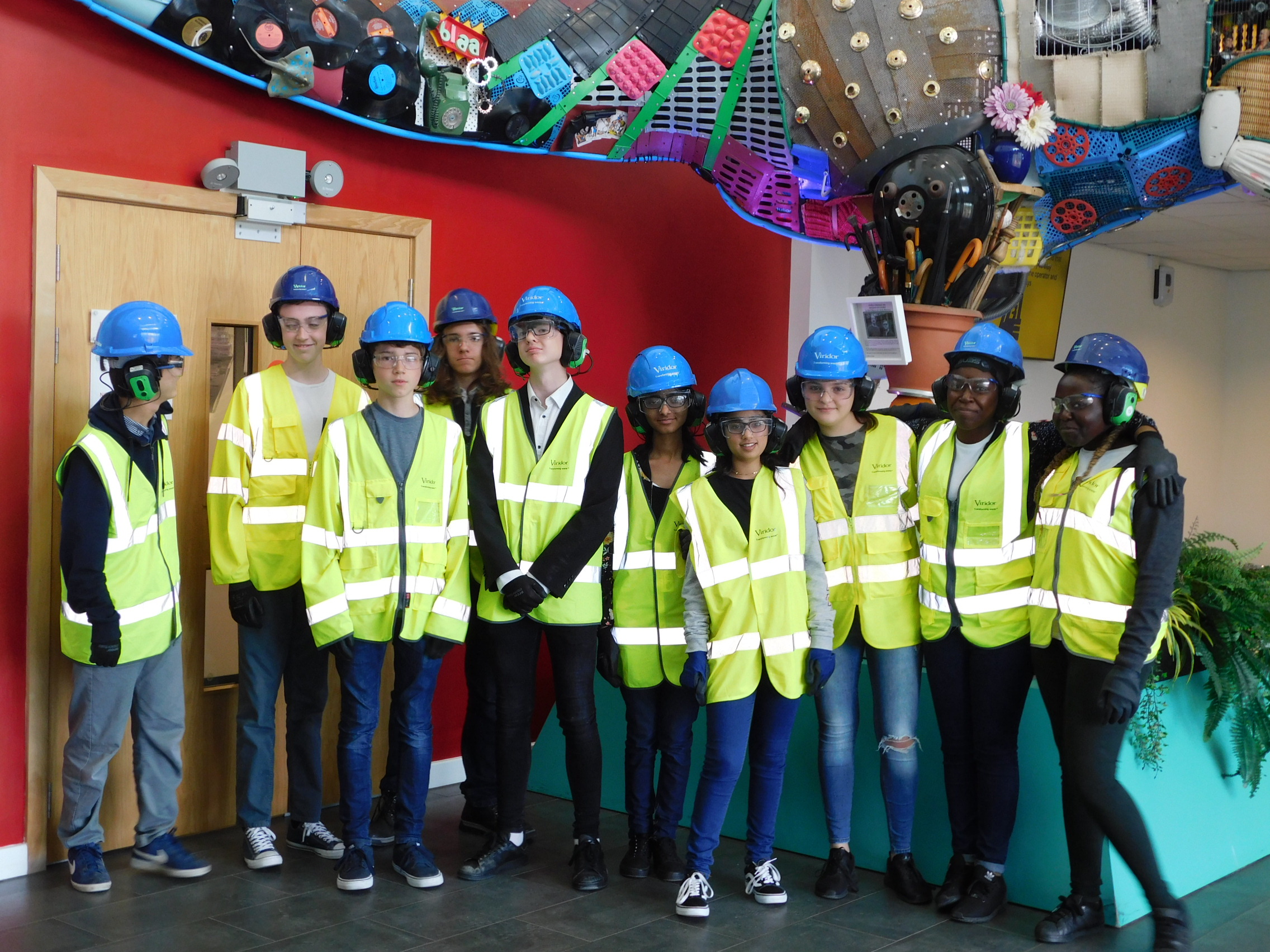 They have also introduced 'girls only' sessions to encourage them to engage with STEM subjects.
"They are incredibly more confident and talkative than in a mixed group," said Karen Bell, STEM projects manager.
"We hope to build it further next year, there is a need to change attitudes."
Outstanding Large Employer of the Year – Rick Stein
The Cornwall-based Rick Stein Group is a leading national ambassador of the hospitality sector and has supported local schools and colleges in the county for over a decade.
The group engages students through mentoring, mock interviews, work experience placements, and teaching hospitality, cooking and general employability skills.

Recruitment manager Benjamin Milby said: "We want to work with young people at every stage to support their career path.
"We've had work experience students who have gone on to join the company through routes such as an apprenticeship – one has even now gone on to run her own business.
"We want to support the next generation of hospitality and catering professionals."
Outstanding SME of the Year – Let's Do Business Group
Let's Do Business Group, a not-for-profit, business support organisation, is one of the CEC's 50 'Cornerstone Employers'. It supports seven schools and colleges across East Sussex and in Hastings, one of the government's 'Opportunity Areas'.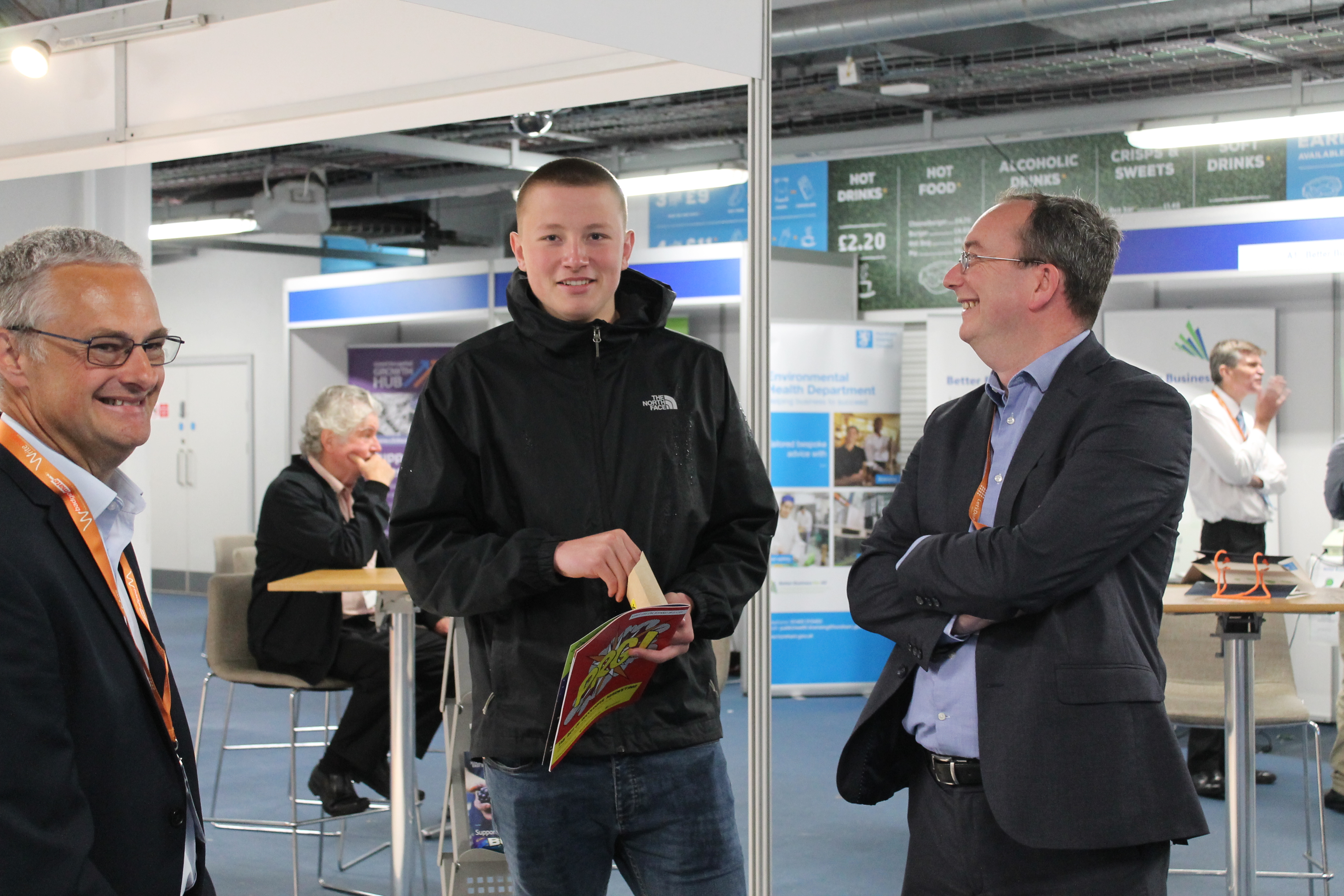 The company offers personalised, long-term mentoring and mock interviews for pupils, alongside two work placements per year.
Chief executive Graham Marley said: "We're trying to help raise aspirations and show young people perhaps you don't have to be particularly academically gifted – there is still something there for you."
He advised other small businesses looking to help support careers education to "do what you can – any contribution is going to be well received by schools".
Innovative Partnership of the Year – Greater Manchester Careers and Education Hub
The Greater Manchester NHS Careers and Education Hub brings together 12 NHS trusts to give young people a single point of contact for careers in the NHS, the country's biggest employer.
The work is fuelled by volunteers who have developed links with 210 local schools and supported 261 careers events.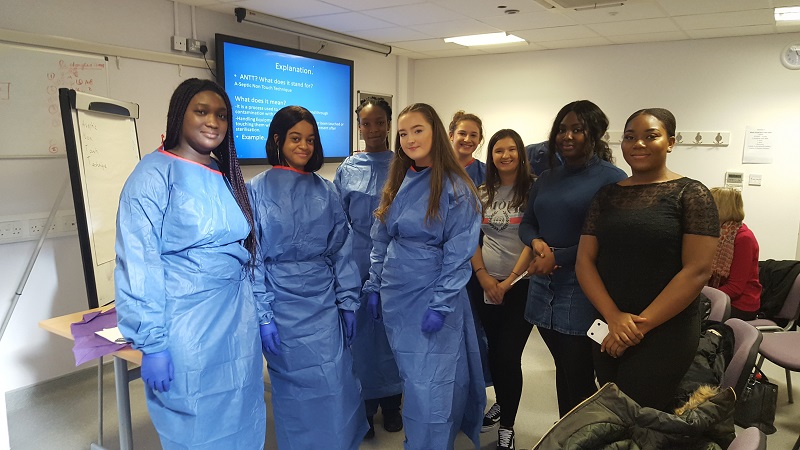 "It's fantastic to have the recognition. We are proud of the model and always happy to share insights into what has worked well for us with other regions," said Leo Clifton, head of widening participation at the Manchester University NHS Foundation Trust.
The hub's future mission is to support disadvantaged young people to help them understand the opportunities for them within health and social care.