Plans for a new international qualified teacher status qualification will be developed by an expert working group and trialled in a small pilot before being fully rolled-out, the government has said.
The Department for Education today published its response to a consultation on developing a new 'iQTS' qualification, which could be delivered by English school-centred initial teacher training providers (SCITTs) and universities to countries around the world.
The government proposed a framework based on English methods and standards of teacher training. During the 12-week consultation 264 responses were received, with just over a third coming from international schools.
Here's what you need to know from the government's response.
1. Small pilot to take place ahead of full roll-out
The DfE said it would launch a pilot of iQTS to allow it to "test and learn during the first year". This pilot is expected to begin in September 2022.
Involved will be a handful of providers, each with a relatively small number of candidates. It is hoped a mixture of higher education institutions (HEIs) and SCITTs with a global reach take part.
Providers would need to be existing English ITT providers who have completed the DfE 's accreditation scheme.
Applications to join the pilot will open in the autumn with the providers chosen by the end of 2021 or early 2022.
2. Expert working group has been established
The DfE has appointed an expert working group composed of HEI providers, SCITT providers, headteachers, international associations and other sector experts.
The group, which is chaired by the DfE, is tasked with producing recommendations for the iQTS framework which officials will use to draft the final product. These include the iQTS teachers' standards, iQTS criteria for providers, and further guidance
Recommendations are expected to be produced by the end of summer 2021.
3. Entry requirements will mirror English courses
The entry criteria for iQTS will mirror what is used for English ITT courses.
The DfE said this would "ensure consistency and maintain high standards". In total, 70 per cent of respondents agreed with this course of action.
However, there will be one exception to normal protocol – a requirement to demonstrate GCSE grade 4 standard equivalent in English "does not account for countries where English is learned as a foreign language".
Instead, English proficiency will be tested in other ways. The DfE said where this criteria cannot be met there is an "added opportunity" for providers to offer preparatory courses for candidates.
4. Framework will 'closely mirror' ITT requirements…
The consultation response states the iQTS framework will closely mirror the requirements for ITT in England
This will mean trainees will receive "an equivalent experience in terms of input and support, and course content will be the same". While no core elements of ITT will be taken away, international context will be added.
5. …and could be amended in line with 'domestic changes'
In July, the DfE revealed proposals to reshape England's ITT market – including the re-accreditation of all providers.
Due to this, the department said it "reserves the right to amend iQTS in line with any domestic changes in the ITT landscape, including following the government response to the expert advisory group final report and ITT market review consultation".
Despite the government's move to shake up ITT provision, education secretary Gavin Williamson said in the foreword to the iQTS consultation response that England is "blessed with some of the world's finest teachers and this is down to the quality and rigour of our teacher training".
6. Training will be in English but may expand to other languages
Almost 4 in 5 respondents agreed the delivery language of the qualification should be English.
The DfE said this would be the case initially and into the medium term. However, once established it said there "may be an opportunity in the future to consider delivery in additional languages".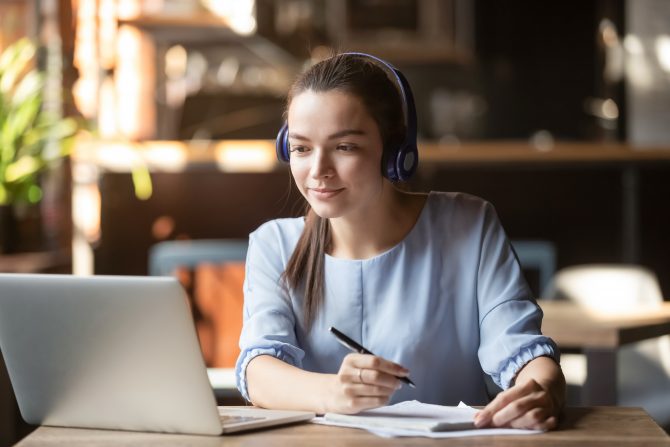 7. No limitations on online or distance learning
As the iQTS will be a global qualification, ITT providers will be given the flexibility to decide their own methods of delivery.
This includes no limitation on distance learning. In total, 70 per cent of respondents supported this course of action and highlighted the move to online learning during the pandemic as proof remote delivery can be successful.
8. Accreditation process will be 'lighter-touch'
The provision of iQTS will be limited to providers who are accredited and inspected in England "at least initially", the DfE explained.
Providers will need to be approved by the DfE to offer the new qualification. However, given that these providers will already have passed through the ITT accreditation process the DfE states this will be a "lighter touch system".
Providers will be approved to award the iQTS themselves and the Teaching Regulation Agency (TRA) will maintain a record of all iQTS holders.
9. New inspection framework will quality-assure provision
The DfE said it would "create a framework of approved inspectorates to quality assure the provision of iQTS".
These inspectorates would have to prove expertise and experience in ITT and working in an international education context.
It is expected any inspection regime would follow a "hybrid model" of in-person visit and virtual elements.
Inspections will not occur during the first year but monitoring and evaluation will take place instead.