Academy trust leaders need to find their voice and seize control of the narrative from pressure groups such as the Anti-Academies Alliance, a lobby group for chains has said.
In a new paper, the Confederation of School Trusts, which represents academy trusts, claimed the sector has allowed the narrative to be "dominated" by "those who believe that this is about business interest or private interest".
Academies have come under increasing scrutiny over high-profile scandals, excessive chief executive pay and disputes with parents and teachers regarding the conversion of schools.
But, in the paper, entitled Systems of meaning – three nested leadership narratives for school trusts, CST argues that academy trust leaders now "must work together to change society's conversation".
"It is time we took control of the narrative. We need to say proudly, collectively, that academy trusts are education charities that run schools to give children a better future," the document states.
For Leora Cruddas CST's chief executive, the process is about wrestling the narrative away from organisations like the Anti-Academies Alliance, which she admits has become an influential voice.
"I think this is about being much more purposeful in telling the story of why we do what we do, and importantly, telling the story that we are education charities running schools, we are not businesses, and this is not about private interest or profit," she said.
A spokesperson for the Alliance said it was "not surprised that the CST wants to try to change the narrative", and accused the organisation of representing "the interests of the self-appointed fat cats".
"Academisation has normalised excessive salaries and incoherent structures, and schools have been turned into personal fiefdoms where crackpot theories, draconian regimes and lucrative contracts for edubusinesses dominate."
CST insists the change of narrative is "not a public relations exercise".
However, Janet Downs, from campaign group Local Schools Network, said this was "disingenuous".
"CST says multi-academy trusts must 'control the narrative', but this ignores the pro-academy propaganda pouring from the DfE, particularly during the Gove era," she told Schools Week.
"If the English education system is fragmented, then academisation and its proponents are responsible."
Cruddas accepts that high-profile failures in the academies sector have contributed to its reputation.
The collapse of trusts such as Bright Tribe and the Wakefield City Academies Trust are still frequently used as examples of what happens when the system goes wrong.
These examples have "definitely had an impact, and rightly so", Cruddas said.
"I'm not going to defend the indefensible. In a state education system, you're dealing with people and lots of people. "There will always be people who do things wrong, either by mistake, or occasionally, sadly, deliberately. That is the nature of working with people."
The answer, she says, is stronger regulation of the academies sector so that problems can be identified "before they go very badly wrong".
Jon Coles, chief executive of the United Learning trust – one of the largest chains in the country – won support from the sector for speaking out amid protests from an anti-academy group amid a takeover at John Roan School, in Greenwich, south London.
Let's embrace market research, urges Forum Strategy
Trusts have been urged to embrace market research to make themselves more accountable to their communities.
Michael Pain, chief executive of Forum Strategy, which lobbies on behalf of academy trusts, said chains should hire independent companies to survey pupils, parents and trust staff annually. Findings should then be published on trust websites.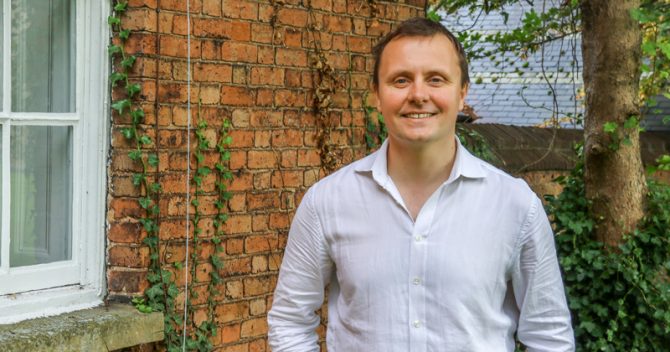 "I think that would be not only a very powerful way of redressing the balance of accountability, but also, I think they'd learn a hell of a lot from the exercise. There are one or two trusts that are beginning to do that."
The Bellevue Place Education Trust, a chain with seven schools in London and the Home Counties, launched a survey last year, asking new parents to rate their schools and provide feedback on such things as leadership.
The trust found 92 per cent of respondents rated their overall experience of school so far as good or excellent. They also reported an average response rate of 81 per cent.
Pain said he was "really impressed" with what the trust had done, and urged others to follow suit.
Like the Confederation of School Trusts, Forum Strategy has produced a new narrative for the academy trust sector, focusing on community, sustainability, people and "togetherness".
Pain said the public remained "lukewarm" about academy trusts, and said chains should focus on being "more accountable to their communities, and a little bit less reverential to [ministers]".
"Ask for opinion 'down the pub', and you're likely to find that trusts are generally misunderstood as corporate beasts that bear no relation to people's own experience of school."