– Investigations include asbestos and dangerous gates
– No legal requirement to tell parents of failings
The health and safety watchdog has launched nearly 300 investigations at schools in the past three years, Schools Week can exclusively reveal.
Inspectors from the Health and Safety Executive (HSE) have investigated 293 incidents at schools since April 2011, including nine fatalities.
Of those, 150 were into major incidents requiring a heightened response because of the potential of death, serious injuries or extensive property damage.
More than 100 enforcement notes have been issued as a result of the visits, which require schools, or the council, as the employer, to urgently address health and safety failings or face court action.
However, while the notices are published on the watchdog's website, there is no legal requirement for schools to inform parents of the breaches.
Our investigations also reveal that schools have paid a total of £410,215 in fines due to failings on their premises. These include children losing fingers in school gates or doors, exposure to asbestos and a pupil falling down a lift shaft.
Frances Pickworth, a researcher who specialises in health and safety for education support provider The Key, said: "There are so many pitfalls for schools. They are dealing with so many different aspects, and there's no clear list of what's statutory and what's simply good practice.
"Schools have a duty of care towards pupils, but this is not always easy to define and it is often unclear how far it extends."
The freedom of Information figures obtained by Schools Week show 102 enforcement notices have been issued in the past three financial years.
Nine were prohibition notices requiring an activity to be immediately stopped.
The remaining 93 were improvement notices, where remedial action has to be completed by a set date. Inspectors follow up to check the schools have complied.
The notices remain on the HSE's website for five years. However, there is often a delay of at least nine weeks between a notice being issued and published, to allow for appeals to be lodged.
Of the 102 notices, a total of 23 related to asbestos. Smita Jamdar, partner and head of education at law firm SGH Martineau, said: "One of the main things people are worried about is asbestos in their building, and it's a problem finding the resources to manage that.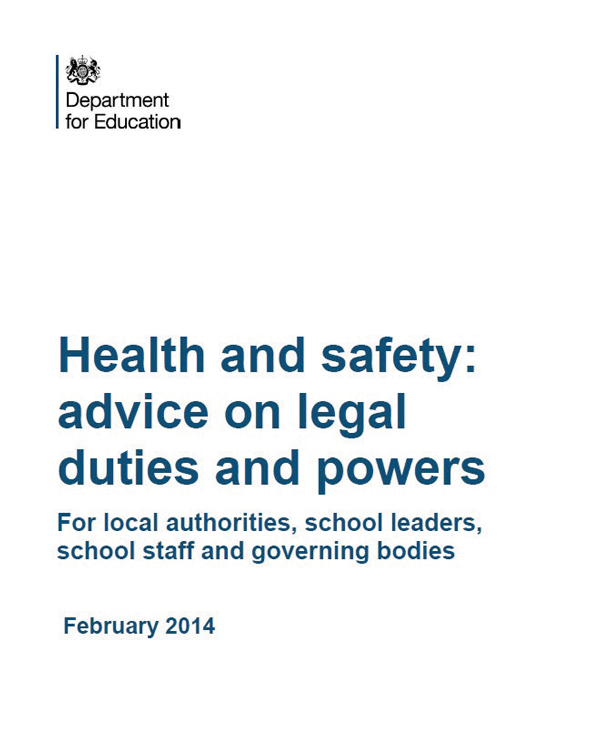 "It has become harder for schools as the system becomes more fragmented – in the past it would be for the local authority to manage. It's a real challenge."
Our figures also show there have been 28 prosecutions for health and safety breaches at schools in the past three years.
The largest fine was £100,000 issued to Stonyhurst College, an historic private school in Clitheroe, Lancashire, after a stonemason developed silicosis.
He could have been exposed to silica dust in excess of 80 times the workplace limit, the HSE said, during a 21-month project to repair the building.
The City of Salford Council was also fined £20,000 in April last year. A six-year-old boy with autism and learning difficulties lost his index finger after his hand got stuck in a gate at Springwood School, in Manchester.
An HSE investigation found the council had failed to act on an earlier report that identified the risk of children trapping their fingers in gates.
Department for Education guidance released in February last year urged teachers to adopt a "common sense" approach to health and safety.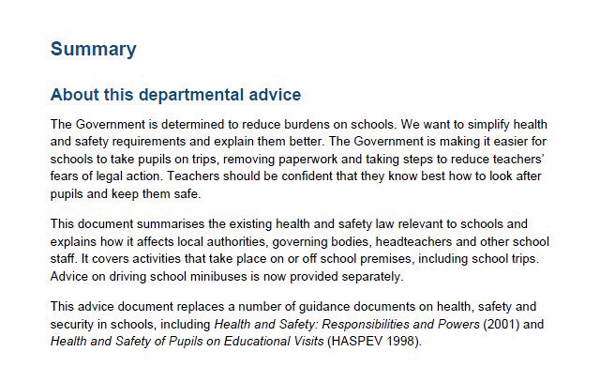 But Ms Pickworth said school staff have called The Key to get clarification on their duties in numerous situations, from assessing risks to children with nut allergies to dealing with seagulls diving near pupils in the school playground.
She added: "Staff shouldn't see health and safety as a barrier. Thinking about health and safety is meant to protect pupils. It shouldn't get in the way of their education, or stop them taking part in activities they'll learn from and enjoy."