A science teacher's flame throwers and bursting bananas left Plymouth pupils on the edges of their seats.
Delivered by All Saints Academy Plymouth's Justin Smith, more than 200 year 5 pupils were treated to the "fire and ice spectacle" of science in action.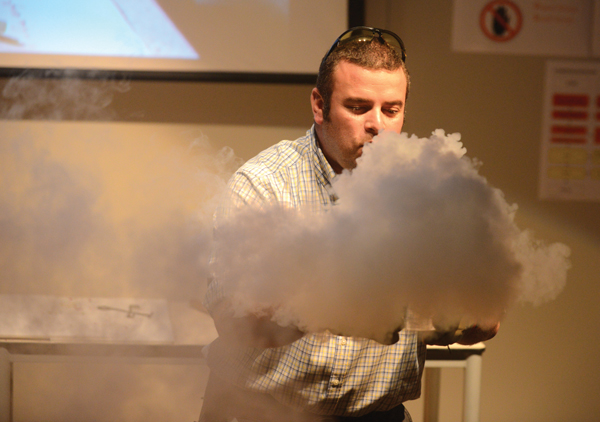 The one-hour show, which explored ideas about particles, energy, chemical reactions and physical changes, was accompanied by music, sound, heat, light and colour.
"The children were enthralled and have lots of memories to take home," says Fay Moxley-Quayle, a teacher at Shakespeare primary school who attended the event.
Mr Smith used liquid nitrogen to shatter bananas like glass at -196C, burned jelly babies to make them whizz and scream, exploded balloons with hydrogen, and alcohol and salt were heated to create dazzling flame throwers.
"Events like these really capture the imagination of young people, encourage them into science and show them that science is relevant and accessible to everyone," he says.
Main pic: Year 5 students from Mayflower Community Academy watch the demonstration