Hogwarts' Great Hall relocated to Sutton Community Academy for a spellbound Harry Potter book night.
Part of an Academy Transformation Trust Further Education (ATT FE) event, local primary school pupils from years 3 to 5 and their families gathered for the evening of "free family fun" and science lessons in the form of various Harry Potter-related activities.
The event included a range of workshops based around science, technology, engineering and maths subjects to "get pupils excited about learning", ATT said.
More than 374 wannabe wizards from Sutton-in-Ashfield traded their pens for magic wands and donned their best Harry, Ron and Hermione costumes.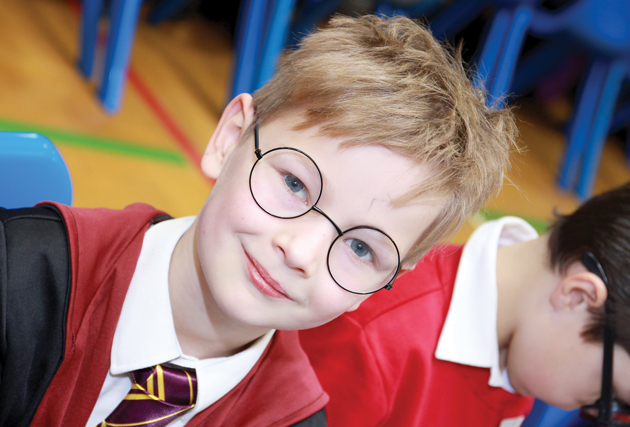 Liz Barrett, deputy director of ATT FE, said the local families who joined in with their children "really made it a family affair.
"We were also really pleased with how the pupils and their families responded to the science and maths-based activities and it was great to see everyone having so much fun.
"The schools taking part really put an effort into their costumes, we were very impressed."
The event was opened with ATT FE's very own Professor Dumbledore – director of ATT FE and communities, Simon Martin – welcoming the pupils with dry ice floating out from a cauldron.
Voldemort then terrorised the school, and had a wand fight with Harry before introducing himself as the principal of Sutton Community Academy, Tim Croft. Everyone then enjoyed a Hogwarts style lunch followed by a 20 minute owl display where owls flew over the pupils' heads.
Pupils and their families were also treated to a 10 minute "exciting science" show given by Rob Cruxon, head of science at Sutton Community Academy.
In an early evening session, parents and children tried their hand at potion making, wand making, spell writing, pneumatic pet creating, green screen broomstick flying, chocolate frog making and owl lessons.
Ms Barrett said: "We were incredibly pleased with the response we received to this event – it was a huge success.
"Thank you to all of the pupils and parents that took part and well done to all of the staff who helped to organise this magical event."
Main pic: Hogwarts' Great Hall relocated to Sutton Community Academy